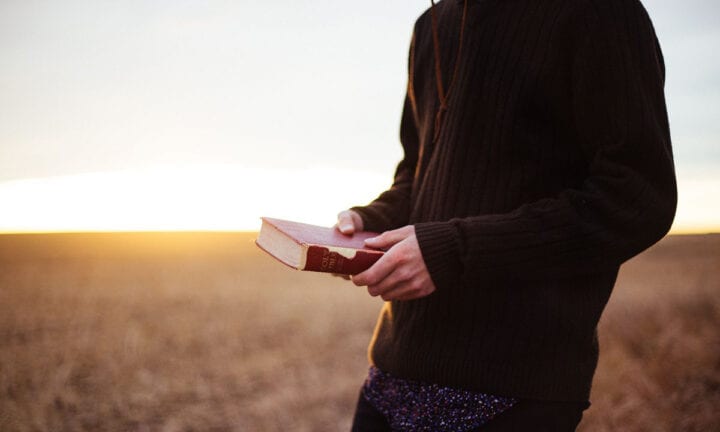 People can be religious according to their respective church or faith. And we respect their belief no matter how they differ from one another. This article only shares some ways on how to be a truly religious person according to the Bible – the Christian way.
Whether you believe in the Holy Scriptures or not, you are free to know and investigate the pieces of knowledge and wisdom below.
Here's what the Bible says about true religion:
"Religion that God our Father accepts as pure and faultless is this: to look after orphans and widows in their distress and to keep oneself from being polluted by the world." – James 1:27 (NIV)
According to the passage above, to be a truly religious person, one shall do the following:
1. Be charitable.
Be caring and helpful to those in need, such as the orphans. If you have not visited any orphanage yet to provide help to children and share your blessings, then this is the time to do it – and do it consistently.
Furthermore, if you like to know if a certain religious group is truly religious or not, then it's wise to investigate if such group is practicing charity, not hypocrisy. If you want to be a member of a truly religious group, be with a group who seriously takes care of the orphans rather than their self-interest.
2. Be compassionate.
Be a kind-hearted person and offer comfort to those who are in pain, such as the widows and others who have lost their loved ones. The world needs compassion to spread love, peace, and harmony, rather than hatred, misunderstanding, and war. If we can only feel the sufferings of the innocent people, we will understand that wars and fighting are not the answer.
To practice true religion is to feel and understand the sufferings of other people, and do something to ease their pain. It also means you have to overcome selfishness and start considering the people around you, not only yourself. And this also goes for religious groups. Without practicing compassion, can you call them truly religious?
3. Be spiritual and pure.
Be pure and keep yourself from being corrupted by worldly sins. If you want to practice a genuine religion, clean yourself from your earthly nature. The following verse mentions some of the earthly sins you should avoid.
"Put to death, therefore, whatever belongs to your earthly nature: sexual immorality, impurity, lust, evil desires and greed, which is idolatry." – Colossians 3:5 (NIV)
If you or your religious group is doing any of the above, then you should question yourself and your group.
4. Have self-control.
"If anyone considers himself religious and yet does not keep a tight rein on his tongue, he deceives himself and his religion is worthless." – James 1:26 (NIV)
Another important way to be a truly religious person is to learn how to control your anger. Hence, be quick to listen, but slow to speak. Learning how to control yourself will help you become humble and wise. It will also help you get rid of foolishness.
5. Practice your religion.
"Do not merely listen to the word, and so deceive yourselves. Do what it says. Anyone who listens to the word but does not do what it says is like a man who looks at his face in a mirror and, after looking at himself, goes away and immediately forgets what he looks like. But the man who looks intently into the perfect law that gives freedom, and continues to do this, not forgetting what he has heard, but doing it—he will be blessed in what he does." – James 1:22-25 (NIV)
Finally, practice your religion. Don't just read, listen and be aware of what your religion is. Don't just know charity, compassion, spirituality, self-control, and love, but do them consistently so you could experience and understand what your religion is all about.
Let true love bind all the virtues you need to practice true religion
"Therefore, as God's chosen people, holy and dearly loved, clothe yourselves with compassion, kindness, humility, gentleness, and patience. Bear with each other and forgive one another if any of you has a grievance against someone. Forgive as the Lord forgave you. And over all these virtues put on love, which binds them all together in perfect unity." – Colossians 3:12-14 (NIV)

Practicing true religion is not easy and it requires more patience, faith, and sacrifice. But if you truly love God, you will find joy in doing it.
ALSO READ: How to Love God According to the Bible