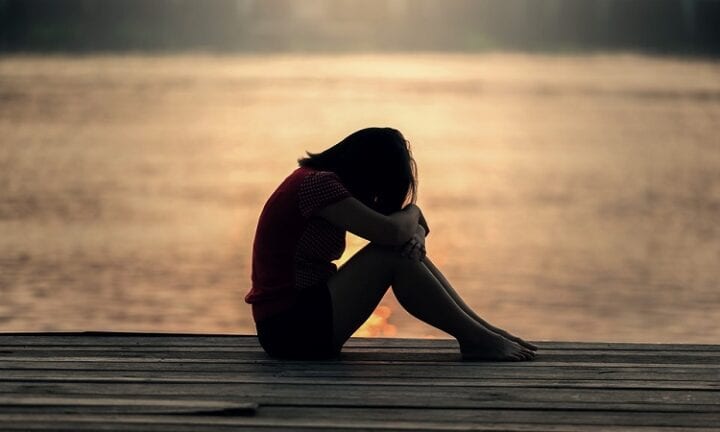 The most important thing about happiness is that you're able to share it. There's a special feeling when you make somebody happy, it is not how much you have but how much you enjoy sharing the happiness you feel inside. Imagine the world how beautiful it would be if everyone could spend more time sharing their happiness. It's a small act of kindness that doesn't take a lot of effort to make someone happy. Sharing your happiness and genuinely taking care of a person you treasure the most helps you become a better person. By making other people happier, you create a happier life for yourself.
The best thing you can do for a sad friend is to listen and support him or her. Help her see things from a different perspective and encourage her to cheer up and be happy because life is a beautiful thing and there is so much more to smile about. Here are some suggestions on how to make a sad friend or any person happy.
1. Smile
Did you know that the easiest and most effective way to make someone happy is to smile at them first? Sharing your smile is a sign of friendship and peace. It will give a positive countenance that will surely make people around you happy and comfortable. Your smile makes life more colorful and beautiful. So if you have one smile, give it to people you value the most.
2. Be a good listener
Another easy way to make someone feel appreciated when they are feeling down is to simply hear them out. Sometimes that's the only thing they need in order to get out from a negative headspace. Trying to understand their thoughts even if you're not in their shoes, shows genuine interest and gratitude about their own feelings.
3. Spend quality time
Aside from showing that you care about them, show them how much you enjoy their company. Offering your time and effort is one of the greatest things you can do to your brokenhearted friends. During their downcast, they need someone who will be there to cheer them up. You may go on a date together, watch your favorite movie or go on an adventure, this will help a sad friend stay out of focus from the things that keep on bothering her.
Also read: 15 Ways to Show Your Friends that You Care
4. Make them feel appreciated
Giving out compliments is a sure-fire way to make someone happy. There's a lot of positive things you may say to them, like by merely saying "you look good today", "I like your dress" or "You have a nice hair" could make a person feel appreciated. A sincere compliment to a person who feels depressed could lighten up their gloomy days.
5. Show some encouragement
The world may sometimes be a discouraging place, but if you encourage someone who is in a negative situation perhaps, it will lessen the burden that your friend is carrying. So be that someone who will uplift her instead of pulling her down, be that someone who will shower her with positive vibes rather than show her the opposite of it.
6. Tell a joke or share something funny
Share some funny videos or tell silly jokes that will surely make them laugh and forget their sadness. Laughter is the best medicine for those who are in pain. A good humor will ease all their struggles in life. It is now the universal way to lift our head and say that everything will be okay.
7. Speak kind words
It is a very simple practice when you endeavor to speak in a kind way to people around you. A typical example would be, by saying "Everything is going to be okay', "Thank you" or "You can do it".  Kind words may not cost much but they accomplish well.
8. Send gifts
Have you ever tried giving flowers or giving simple gifts even if there are no special occasions? Surprising someone without any particular reason will brighten up his or her day.  It will help people smile in a fantastic way despite of all the problems they are facing in life.
9. Say I love you
It is not embarrassing to show affection to the one you love like your family, friends or special someone. It is important to remind them how much you love them every day, particularly during the times when they feel sad and unappreciated. A simple "I love you"  will relieve the pain and sadness they feel.
10. Call or text just to check them
Most of us tend to call and text people only when we need something. However, sometimes it feels good to receive a text or call from a special someone without any reason,  because what we need for happiness is just a good conversation. Checking them out will make them feel valued, cared of, and will make them happy since you've taken the time to talk to them just because you wanted to, not because you need something from them.
11. Help out by giving advice
If you found someone who is in trouble or struggling in life, a simple support is enough for them. Try your best to help them out, a  helping hand is always a saving grace. You will not only feel good about yourself, but you'll feel good that you just saved someone from being caged in their predicament.
12. Remind them that they are not alone
Despite all the difficulties they're facing, always remind them that you are there to support them all the way. Never let them feel that they are waking single-handedly. Tell them to be kind to themselves and not to compare themselves to other people who they perceive are happier and better than them.
Living in this big and complicated world is indeed a blood-curdling road to venture down. However, with the support of people around us, everything gets lighter and easier. If you want happiness for a lifetime, make an effort to help someone else. Share your happiness and spread the positive vibes around you. It is not about what you have but by doing something that makes you happy.