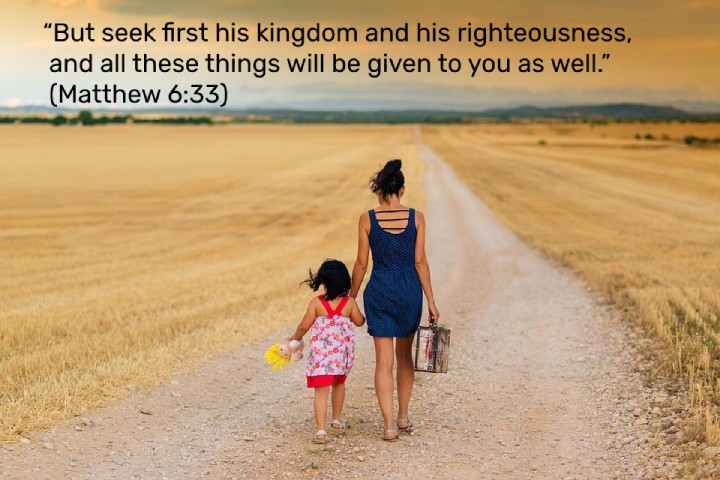 Are you hoping you can improve yourself as a mom? Well, good mothers want the best for their children. They will not settle for anything less because they want to provide their kids with opportunities that can improve their lives.
Moreover, Christian moms are not only after their kids' earthly welfare. They also want them to grow with knowledge and love for God. For this reason, they strive to be a good mother according to the Scripture's standards.
If you wish to adopt the characteristics of a good mother according to the Bible, you can check out some of these verses:
Shows Christlikeness
1. She Always Seeks God and His Will First.
A good Christian mother puts God first. Before being an excellent wife and mother, her top priority is living a life that glorifies her Creator.
"But seek first his kingdom and his righteousness, and all these things will be given to you as well." (Matthew 6:33)
2. She Works with Excellence as a Way of Honoring God.
The works of her hands are blessed because she does everything with excellence. She honors the Lord by giving her best in everything she does as a way of worship.
"Whatever you do, work at it with all your heart, as working for the Lord, not for human masters," (Colossians 3:23)
3. She Has Compassion for Others.
Just like how Christ showed compassion to people while He was on earth, a good Christian woman also shows mercy and compassion to others.
"Finally, all of you, be like-minded, be sympathetic, love one another, be compassionate and humble." (1 Peter 3:8)
4. She is Prayerful and Devoted to Interceding for Others.
She does not only pray for herself or her family. This woman of God loves interceding for other people, especially her brothers and sisters in Christ.
"And pray in the Spirit on all occasions with all kinds of prayers and requests. With this in mind, be alert and always keep on praying for all the Lord's people." (Ephesians 6:18)
5. She Tames Her Tongue.
A good mother does not gossip, slander, or curse others. She wants to use her tongue to praise God and encourage people.
"Whoever desires to love life and see good days, let him keep his tongue from evil and his lips from speaking deceit." (1 Peter 3:10)
6. She is Kind.
A good Christian woman kills her enemies with kindness. Instead of seeking revenge, she repays them with goodness.
"Do not repay evil with evil or insult with insult. On the contrary, repay evil with blessing, because to this you were called so that you may inherit a blessing." (1 Peter 3:9)
7. She Loves without Partiality.
She treats the rich and the poor equally. This woman does not base her treatment on people's physical appearance and money in the bank.
"My brothers and sisters, believers in our glorious Lord Jesus Christ must not show favoritism. Suppose a man comes into your meeting wearing a gold ring and fine clothes, and a poor man in filthy old clothes also comes in. If you show special attention to the man wearing fine clothes and say, 'Here's a good seat for you,' but say to the poor man, 'You stand there' or 'Sit on the floor by my feet,' have you not discriminated among yourselves and become judges with evil thoughts?" (James 2:1-4)
Does Her Role in the Marriage
8. She Submits to Her Husband.
A good mother is a good wife first. She understands her role in the marriage, and that is to support the leadership of her husband. This way, harmony is maintained in the family. With this, she shows her kids how to honor authorities.
"Wives, submit yourselves to your own husbands as you do to the Lord. For the husband is the head of the wife as Christ is the head of the church, his body, of which he is the Savior." (Ephesians 5:22-23)
9. She is a Peaceful Wife.
How blessed the kids and their dad are if the mother in the house is not quarrelsome. Their home is peaceful and serves as a comfort zone, especially whenever they need to relax from pressure at work or school.
"It's better to live alone in the corner of an attic than with a quarrelsome wife in a lovely home." (Proverbs 25:24)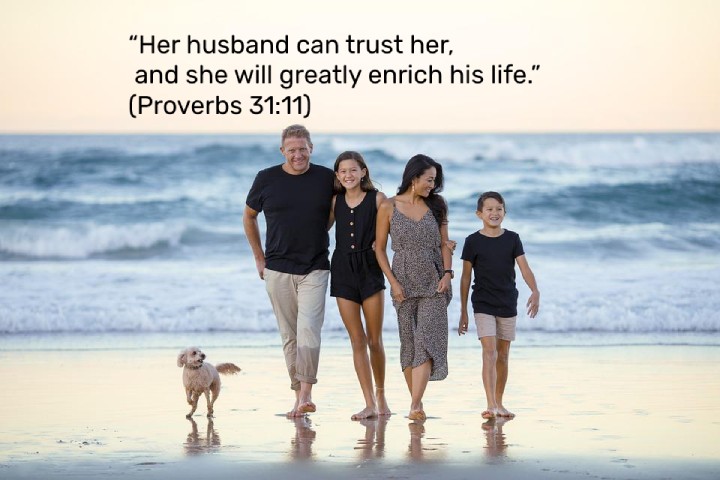 10. She is Trustworthy.
If the mother can be trusted by her husband, expect the household to be more prosperous. She is not only a good steward, but she is also a source of encouragement and pride to him.
"Her husband can trust her, and she will greatly enrich his life." (Proverbs 31:11)
11. She is Prudent.
A good mother is also a prudent wife. She is practical and wise in saving for her family's future.
"Houses and wealth are inherited from parents, but a prudent wife is from the LORD." (Proverbs 19:14)
Takes Care of Her Kids
12. She Attends to Their Needs Carefully.
A good mom according to the Bible sacrifices her time and comfort just to put the needs of her family first. She makes sure that her kids are well-provided.
"She gets up while it is still night; she provides food for her family and portions for her female servants." (Proverbs 31: 15)
13. She Nurtures Their Emotional Health Too.
The following verse is not only applicable to dads. A good Christian mom also cares about the mental and emotional welfare of her kids too. She is careful not to discourage, insult, or cause them stress.
"Fathers, don't provoke your children so that they won't be discouraged" (Colossians 3:21)
14. She Cares for Them Tenderly.
How does a nursing mother care for her children? She does it with affection and gentleness. A mom like this is a source of comfort for her young ones.
"Instead, we were like young children among you. Just as a nursing mother cares for her children," (1 Thessalonians 2:7)
Trains Them to be Righteous
15. She Teaches Them with God's Word.
An admirable Christian mother teaches her kids to study and obey God's Word at home. She does not pass the responsibility to the church of Sunday school.
"These commandments that I give you today are to be on your hearts. Impress them on your children. Talk about them when you sit at home and when you walk along the road, when you lie down and when you get up." (Deuteronomy 6:6-7)
16. She Trains Them.
Together with her husband, she trains their children to live a life according to God's standards. She teaches them integrity, obedience, humility, wisdom, and other characteristics of a responsible Christian.
"Train up a child in the way he should go; even when he is old he will not depart from it." (Proverbs 22:6)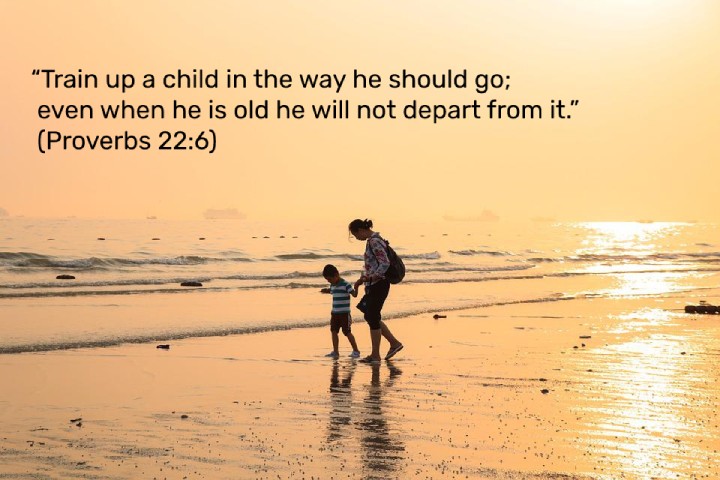 17. She Corrects and Disciplines Them.
Part of training her kids to be upright individuals is not tolerating their mistakes. She disciplines them when necessary.
"Do not withhold discipline from a child; if you strike him with a rod, he will not die. If you strike him with the rod, you will save his soul from Sheol." (Proverbs 23:13-14)
18. She Encourages Them to Draw Closer to Christ.
A good mom leads her kids closer to Jesus Christ. She introduces the Lord to them while they are young. Of course, she constantly prays for them to grow up with the desire to follow Him.
"But Jesus said, "Let the children alone, and do not hinder them from coming to Me; for the kingdom of heaven belongs to such as these." (Matthew 19:14)
Ask God for Guidance
It is never easy to be an excellent mom. If you want to develop the characteristics of a good mother according to the Bible, humble yourself before God daily. Always pray for wisdom, patience, strength, and courage to do your role for His glory.
Online courses recommended for you:
Books recommended for you:
9 Helpful Tips on How to Forgive Based on the Bible