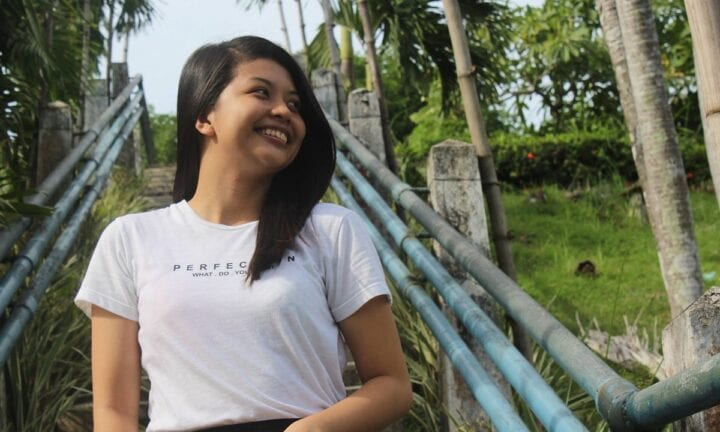 Being beautiful is not just about the way you look physically. It doesn't matter if you wear the fanciest clothes or the most expensive jewelry. What's more important is your inner beauty; what is inside your heart and how you treat others matters more. So here are 40 inspiring quotes about inner beauty that would encourage you more to feel beautiful about yourself.
1. "As if you were on fire from within.
The moon lives in the lining of your skin." – Pablo Neruda
2. "Outer beauty pleases the EYE. Inner beauty captivates the HEART." – Mandy Hale, The Single Woman: Life, Love, and a Dash of Sass
3. "The best part of beauty is that which no picture can express." – P.C. Cast, Betrayed
4. "The beauty of a woman is not in a facial mole, but true beauty in a woman is reflected in her soul. It is the caring that she lovingly gives, the passion that she knows." – Audrey Hepburn
5. "Beauty is not in the face; beauty is a light in the heart." – Kahlil Gibran
6. "Outer beauty attracts, but inner beauty captivates." – Kate Angell, Squeeze Play
7.  "No matter how plain a woman may be, if truth and honesty are written across her face, she will be beautiful." – Eleanor Roosevelt
8. "Beauty is not who you are on the outside, it is the wisdom and time you gave away to save another struggling soul like you." – Shannon L. Alder
9. "At the core of your heart, you are perfect and pure. No one and nothing can alter that." – Amit Ray, Meditation: Insights and Inspirations
10. "True beauty could be discovered only by one who mentally complete the incomplete." – Kakuzō Okakura, The Book of Tea
11. "Beauty…when you look into a woman's eyes and see what is in her heart." – Nate Dircks
12. "Outer beauty pleases the EYE. Inner beauty captivates the HEART." – Mandy Hale, The Single Woman: Life, Love, and a Dash of Sass
13. "You are not born with beauty, your beauty is created by who you are. Your inner beauty is more important than how people see you on the outside." – Emily Coussons
14. "It's [beauty] a kind of radiance. People who possess a true inner beauty, their eyes are a little brighter, their skin a little more dewy. They vibrate at a different frequency." – Cameron Diaz
15. "Our hearts are drunk with a beauty our eyes could never see." – George W. Russell
16. "Beauty is only skin deep, but ugly lies to the bone. Beauty dies and fades away, but ugly holds its own! Create and cultivate Inner Beauty that never fades away but grows and matures with Time!" – Deodatta V. Shenai-Khatkhate
17. "Sometimes people are beautiful. Not in looks. Not in what they say. Just in what they are." – Markus Zusak
18.) "Beauty is the illumination of your soul." – John O'Donohue
19. "For beautiful eyes, look for the good in others; for beautiful lips, speak only words of kindness; and for poise, walk with the knowledge that you are never alone."– Audrey Hepburn
20.  "Inner beauty should be the most important part of improving one's self." – Priscilla Presley
21. "Beauty is how you feel inside, and it reflects in your eyes. It is not something physical." – Sophia Loren
22. "That's the thing about inner beauty: unlike physical beauty, which grabs the spotlight on itself, inner beauty shines on everyone, catching them, holding them in its embrace, making them more beautiful." – Anonymous
23. "Beauty isn't about having a pretty face. It is about having a pretty mind, a pretty heart, and most importantly a beautiful soul." – Anonymous
24. "There is no definition of beauty, but when you can see someone's spirit coming through, something unexplainable, that's beautiful to me." – Liv Tyler
25. "True beauty is not related to what color your hair is or what color your eyes are. True beauty is about who you are as a human being, your principles, your moral compass."– Ellen DeGeneres
26. "The fountain of beauty is the heart and every generous thought illustrates the walls of your chamber." – Francis Quarles
27.  "No matter how plain a woman may be, if truth and honesty are written across her face, she will be beautiful." – Eleanor Roosevelt
28. "Create a beautiful inside and you will look beautiful on the outside." – Charles F. Glassman
29. "Pretty is something you're born with. But beautiful, that's an equal opportunity adjective." – Ralph Waldo Emerson
30. "Beauty shouldn't be about changing yourself to achieve an ideal or be more socially acceptable. Real beauty, the interesting, truly pleasing kind, is about honoring the beauty within you and without you. It's about knowing that someone else's definition of pretty has no hold over you." – Golda Poretsky
31. "When you're a beautiful person on the inside, nothing in the world can change that about you. Jealousy is the result of one's lack of self-confidence, self-worth, and self-acceptance. The Lesson: If you can't accept yourself, then certainly no one else will." – Sasha Azevedo
32. "Focus on your inner beauty. Outer beauty will draw people to you, inner beauty will keep them in your presence." – Robert Overstreet
33. "Outer beauty is inner beauty made visible." – Paulo Coelho
34. "I believe inner beauty is beauty in its truest form. When we nurture ourselves, it brings an inevitable, positive transformation." – Paula Abdul
35. "Character develops in stream of struggle and adversity. Character is foundation of your inner beauty which reflects in your personality."–Anil Sinha
36. "People often say that "beauty is in the eye of the beholder", and I say that the most liberating thing about beauty is realizing that you are the beholder. This empowers us to find beauty in places where others have not dared to look, including inside ourselves." – Salma Hayek
37. "Beauty is not something you buy; instead, beauty is what lies within." – Byron Pulsifer
38. "Angels only care about what you look like on the inside. A pure heart is the vessel that contains a soul's true beauty." – Molly Friedenfeld
39. "How I feel about myself is more important than how I look. Feeling confident, being comfortable in your skin – that's what really makes you beautiful." – Bobbi Brown
40. "It is not fancy hair, gold jewelry, or fine clothes that should make you beautiful. No, your beauty should come from within you – the beauty of a gentle and quiet spirit. This beauty will never disappear, and it is worth very much to God." – Peter 3:3-4, Holy Bible: KJV
These quotes are here to inspire you to feel confident about yourselves, and I hoped you've enjoyed reading them. We all have different characteristics that make us unique and beautiful. And besides, we were all created in God's own image and likeness.
ALSO READ: 10 Tips on How to Make a Woman Feel Beautiful Inside and Out
© Photo by Mary Fatima Berongoy