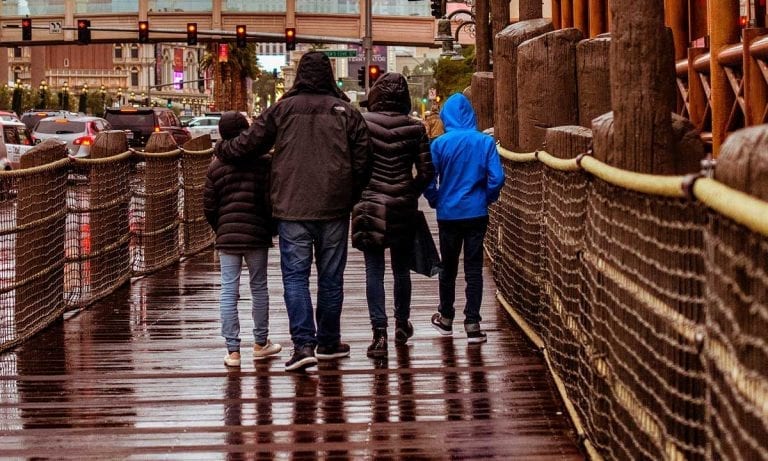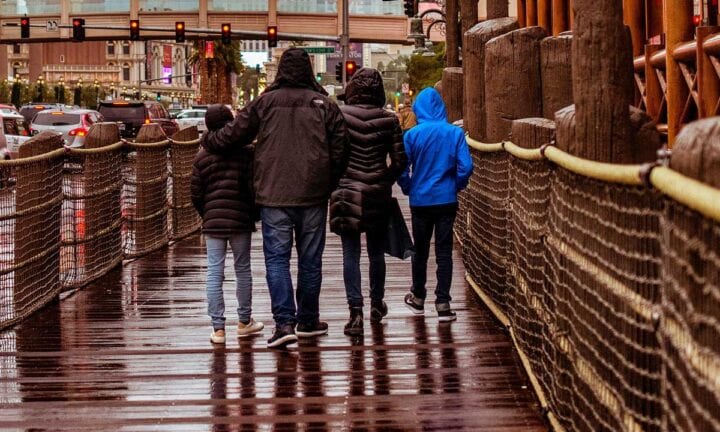 When we think of the word "family", the first thing that comes to our mind is a group of people who are related to each other. But it really goes beyond that, they are so important that we should treasure and value them so much in our lives. Their love is constant and absolute in this world full of uncertainty.
Our family is one of the most precious gifts that God has given to us. No matter how imperfect we are, they are still there to accept and guide us. Just like the parable of the prodigal son in the Bible, he was still accepted by his father even if he went astray. That is how our family loves us, it is unconditional. Now here are the 100 best inspirational quotes about family to help us appreciate, value, and love our parents, siblings, children, and all the members of our family more.
1. "Fathers, do not exasperate your children; instead, bring them up in the training and instruction of the Lord." – Ephesians 3:4
2. "Everyone needs a house to live in, but a supportive family is what builds a home." – Anthony Liccione
3. "It is a wise father that knows his own child." – William Shakespeare
4. "The family is the test of freedom; because the family is the only thing that the free man makes for himself and by himself." — Gilbert K. Chesterton
5. "To put the world right in order, we must first put the nation in order; to put the nation in order, we must first put the family in order; to put the family in order, we must first cultivate our personal life; we must first set our hearts right." – Confucius
6. "A mother's love for her child is like nothing else in the world. It knows no law, no pity, it dares all things and crushes down remorselessly all that stands in its path."– Agatha Christie
7. "Tennis just a game, family is forever." – Serena Williams
8. "You leave home to seek your fortune and, when you get it, you go home and share it with your family." — Anita Baker
9. "A man can't make a place for himself in the sun if he keeps taking refuge under the family tree." – Helen Keller
10. "Family quarrels are bitter things. They don't go according to any rules. They're not like aches or wounds, they're more like splits in the skin that won't heal because there's not enough material." – F. Scott Fitzgerald
11. "My family is my life, and everything else comes second as far as what's important to me." – Michael Imperioli
12. "An ounce of blood is worth more than a pound of friendship." – Spanish proverb
13. "The happiest moments of my life have been the few which I have passed at home in the bosom of my family." – Thomas Jefferson
14. "You can kiss your family and friends good-bye and put miles between you, but at the same time you carry them with you in your heart, your mind, your stomach because you do not just live in a world but a world lives in you." – Frederick Buechner
15. "Seeing the family is a very important part of my weekend." – Susannah York
16. "Nothing is better than going home to family and eating good food and relaxing." – Irina Shayk
17. "The family is one of nature's masterpieces." — George Santayana
18. "You don't choose your family. They are god's gift to you, as you are to them." – Desmond Tutu
19. "After a good dinner one can forgive anybody, even one's own relations." – Oscar Wilde
20. "Family is a unique gift that needs to be appreciated and treasured, even when they're driving you crazy. As much as they make you mad, interrupt you, annoy you, curse at you, try to control you, these are the people who know you the best and who love you." – Jenna Morasca
21. "Other things may change us, but we start and end with the family." — Anthony Brandt
22. "The family is the test of freedom; because the family is the only thing that the free man makes for himself and by himself." – Gilbert K. Chesterton
23. "Peace is the beauty of life. It is sunshine. It is the smile of a child, the love of a mother, the joy of a father, the togetherness of a family. It is the advancement of man, the victory of a just cause, the triumph of truth." – Menachem Begin
24. "No man has ever lived that had enough of children's gratitude or woman's love." – William Butler Yeats
25. "I think family is key, and if you have a love for family, then you have a love for others – and you have unity as a people." – Marlon Wayans
26. "The only rock I know that stays steady, the only institution I know that works, is the family." — Lee Iacocca
27. "Family is the most important thing in the world." – Princess Diana
28. "For me, family always comes first; I would do anything to protect them." – Mark Wahlberg
29. "Without a family, man, alone in the world, trembles with the cold." — Andre Maurois
30. "At the end of the day, a loving family should find everything forgivable." – Mark V. Olsen
31. "A family can develop only with a loving woman as its center." – Karl Wilhelm Friedrich Schlegel
32. "What is important is family, friends, giving back to your community and finding meaning in life." – Adrian Grenier
33. "The informality of family life is a blessed condition that allows us all to become our best while looking our worst." — Marge Kennedy
34. "Show me a family of readers, and I will show you the people who move the world." – Napoléon Bonaparte
35. "A man should never neglect his family for business." – Walt Disney
36. "There's nothing that makes you more insane than family. Or happier. Or more exasperated. Or more… secure." – Jim Butcher
37. "It's very important to prioritize. I know, for me, my family comes first. That makes every decision very easy." – Jada Pinkett Smith
38. "In family life, love is the oil that eases friction, the cement that binds closer together, and the music that brings harmony." — Friedrich Nietzsche
39. "Home is where you are loved the most and act the worst." – Marjorie Pay Hinckley
40. "Siblings: children of the same parents, each of whom is perfectly normal until they get together." – Sam Levenson
41. "My family is everything. I am what I am thanks to my mother, my father, my brother, my sister… because they have given me everything. The education I have is thanks to them." – Ronaldinho
42. "Rejoice with your family in the beautiful land of life." — Albert Einstein
43. "Family means no one gets left behind or forgotten." – David Ogden Stiers
44. "Never be afraid to ask for help, especially when you have good friends or family who are likely more than willing to help out." – Michelle Stewart
45. "The single most important factor in our long-term happiness is the relationships we have with our family and close friends." – Clayton M. Christensen
46. "If you come from a solid family structure, it doesn't matter what you go through in your life. You're going to be okay." – Alyssa Milano
47. "A man travels the world over in search of what he needs, and returns home to find it." – George Moore
48. "It takes a lot of work to put together a marriage, to put together a family and a home." – Elizabeth Edwards
49. "Think of your family today and every day thereafter, don't let the busy world of today keep you from showing how much you love and appreciate your family." – Josiah
50. "Let your friends and family officially know what your new venture is. Don't miss this step. So often people start a business and think all their friends and family might know, but really they don't." – Amy Dix
51. "When everything goes to hell, the people who stand by you without flinching – they are your family. " – Jim Butcher
52. "Without a family, man, alone in the world, trembles with the cold." – Andre Maurois
53. "A family is a place where minds come in contact with one another." – Buddha
54. "All happy families are alike; each unhappy family is unhappy in its own way." – Leo Tolstoy
55. "I don't think quantity time is as special as quality time with your family." – Reba McEntire
56. "The one thing that kept our family together was the music. The only thing that our family would share emotionally was to have our dad cry over something the kids did with music." – Dennis Wilson
57. "Govern a family as you would cook a small fish – very gently." – Chinese Proverb
58. "Family always gonna be there. The material things, they come and go." – Romeo Miller
59. "The family unit is the first group of people that you are a part of. While there are obvious exceptions, there's usually an intrinsic trust that is built into your family." – Tom Meitner
60. "I have found the best way to give advice to your children is to find out what they want and then advise them to do it." – Harry S. Truman
61. "Spare the rod and spoil the child – that is true. But, besides the rod, keep an apple to give him when he has done well." – Martin Luther
62. "The family is the first essential cell of human society." – Pope John XXIII
63. "There is a great work/home life balance that you need to achieve. If you let your home life eat into your work life, you lose motivation quickly and if work-life imposes too much on your family time, then your family time becomes less satisfactory." – Dane Taylor
64. "One day you will do things for me that you hate. That is what it means to be family." – Jonathan Foer
65. "I believe family first. Blood is thicker than water. I grew up like that, and I want to continue to keep that goal in my heart. Just family first! Just honesty, integrity, and respect. All of that. I live by the code of those things. If you do that you'll be fine." – Cory Hardrict
66. "A happy family is but an earlier heaven." – John Bowring
67. "When trouble comes, it's your family that supports you." – Guy Lafleur
68. "Children are a heritage from the LORD, offspring a reward from him. Like arrows in the hands of a warrior are children born in one's youth. Blessed is the man whose quiver is full of them. They will not be put to shame when they contend with their opponents in court." – Psalm 127: 3-5
69. "Family is not an important thing, it's everything." – Michael J. Fox
70. "I'm a strong person, I'm a strong family man, I'm a strong husband and a strong father." – David Beckham
71. "My family provided me with the proper information and inspiration for me to overcome the challenge of blindness." – David DeNotaris
72. "Call it a clan, call it a network, call it a tribe, call it a family: Whatever you call it, whoever you are, you need one." – Jane Howard
73. "It's all about the quality of life and finding a happy balance between work and friends and family." – Philip Green
74. "I think togetherness is a very important ingredient to family life."– Barbara Bush
75. "A real man loves his wife and places his family as the most important thing in life. Nothing has brought me more peace and content in life than simply being a good husband and father." – Frank Abagnale
76. "Building a family plan with expectations and accountability for all members builds up the family and motivates each person to do their personal best every day." – Keith and Maya Traver
77. "My family comes first. Maybe that's what makes me different from other guys." – Bobby Darin
78. "I would rather start a family than finish one." – Don Marquis
79. "Anyone who does not provide for their relatives, and especially for their own household, has denied the faith and is worse than an unbeliever." – 1 Timothy 5:8
80. "Happiness is having a large, loving, caring, close-knit family in another city." – George Burns
81. "You are born into your family and your family is born into you. No returns. No exchanges." – Elizabeth Berg
82. "My family is my strength and my weakness." – Aishwarya Rai Bachchan
83. "To understand your parents' love, you must raise children yourself." – Chinese proverb
84. "I find the family the most mysterious and fascinating institution in the world." – Amos Oz
85. "The homemaker has the ultimate career. All other careers exist for one purpose only – and that is to support the ultimate career. " – C.S. Lewis
86. "Family, friends and the typical attitudes of society will, at different stages, try to tell you what you 'should' be doing with your life." – Philip West
87. "I have a wonderful shelter, which is my family. I have a wonderful relationship with my brother and sister; this makes me feel that I know always where I belong." – Jose Carreras
88. "Families is where our nation finds hope, where wings take dream." – George W. Bush
89. "We do not develop habits of genuine love automatically. We learn by watching effective role models – most specifically by observing how our parents express love for each other day in and day out." – Josh McDowell
90. "Our family is a circle of strength of love with every birth and every union the circle grows." – Anonymous
91. "Is this what family is like: the feeling that everyone's connected, that with one piece missing, the whole thing's broken?" – Trenton Lee Stewart
92. "The children have been a wonderful gift to me, and I'm thankful to have once again seen our world through their eyes. They restore my faith in the family's future." – Jackie Kennedy
93. "The love of the family, the love of one person can heal. It heals the scars left by a larger society. A massive, powerful society." – Maya Angelou
94. "Bear with each other and forgive one another if any of you has a grievance against someone. Forgive as the Lord forgave you." – Colossians 3:13
95. "Family life is too intimate to be preserved by the spirit of justice. It can be sustained by a spirit of love which goes beyond justice." – Reinhold Niebuhr
96. "Children are the anchors that hold a mother to life." – Sophocles
97. "Home is people. Not a place. If you go back there after the people are gone, then all you can see is what is not there anymore." – Robin Hobb
98. "The family you come from isn't as important as the family you're going to have." – Ring Lardner
99. "I have a dream that my four little children will one day live in a nation where they will not be judged by the color of their skin, but by the content of their character." – Martin Luther King Jr
100. "Honor your father and your mother, so that you may live long in the land the LORD your God is giving you." – Exodus 20:12
Our bond with our family is unbreakable, it is our source of inspiration and hope. It's our shoulder we can lean on, and no matter what happens they will be there for you. So we should honor and care for them as much as possible.
I hope these quotes inspired you to appreciate and love your family more. Things and a lot of people may come and go, but your family's love will always be there. Always and in all ways, they will love and accept you.
ALSO READ: 9 Reasons Why Family is the Best Thing in Your Life