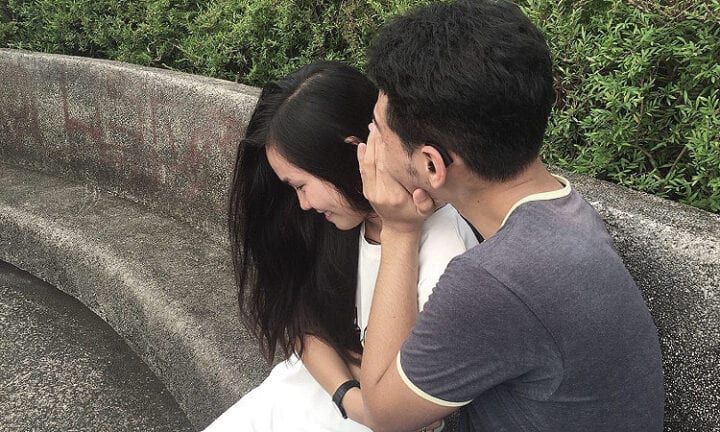 Sense of humor is a must quality that a guy should have to make a girl fall in love. But have you ever wondered why the sense of humor tends to be one of the qualities every girl is looking for in a potential significant other? Well, let's take a look at these 12 reasons why funny guys make girls fall in love.
1. They can make her laugh anytime.
Making a girl laugh is the best thing a guy can do to win her heart. Girls do find funny guys more attractive rather than the boring ones. She loves to be with someone who can make her giggle especially during her downcast. Thus, being around someone who can make her laugh makes her life smooth, lighter and less stressed.

2. They are entertaining.
It's fun to be with a guy who has a sense of humor because he always has a lot of funny stories and jokes to tell. He will be there to entertain a girl when she's bored and will put all his energy just to make her smile. Life with such a guy is so much more fun that's why most of the girls fall in love with this type.
3. They are social.
A guy with a sense of humor can ease awkward social situations with a well-placed joke at the right time. He knows how to break the ice at the moment that makes people laugh.
4. They can make her feel safe.
A girl feels safe, comfortable, and free to be herself when she's around a goofy guy. His demeanor teaches her to laugh at herself and the silliness of life. He wouldn't mind making a fool out of himself just to make her comfy and secure.
5. They are confident.
Guys with a sense of humor are usually confident with what they do. They make fun of themselves just for the amusement of others, which is why girls blindly fall for them.
6. They get along with everyone.
A girl finds a guy more attractive when he has the ability to impress her family and friends and make them have a good time. With his witty and humorous, it takes no time for him to win over people. He expresses himself positively and thus makes a positive impression towards others.
7. They allow her to be completely herself.
What makes a girl fall in love with a funny guy is the fact that she doesn't have to pretend who she is in front of him. She can always be herself without being ashamed of telling her embarrassing moments to him because he will always have a sense of humor about it instead of judging her. He will allow her to have the freedom to be herself and even inspire her to make a fool of herself more often.
8. They make awkward moments enjoyable.
Funny guys know how to make the best of every situation. They can easily turn those gloomy days into a brighter and memorable ones.
9. They are creative.
Being funny isn't that easy, you have to be creative in so many ways. A guy who has this characteristic is more likely to be attractive in the eyes of every girl. He'll figure out creative ways just to make someone happy, which is a very useful skill, especially when trying to win the heart of a girl.
10. They are intelligent.
He is a master at observing his surroundings, especially human behavior. He is a thinker that gives girls the most interesting conversations and is quick in analyzing things about a girl.
11. They are capable of looking on the brighter side.
He is always looking on the positive side and would help a girl see the good things that she can take from it, rather than dredging up those negative vibes. He also has an optimistic outlook in life that will surely make a girl fall for him sooner or later.
12. They are vulnerable.
The funniest people are usually the ones who've been through a lot. They are actually survivors because many of them developed their self-deprecating demeanor during times when things weren't so funny. They pay more attention to what's around them and use their own life as fodder for their jokes.
Sense of humor has always been a desirable trait in guys and often is one of the characteristics that girls most want in their partner. Now, if you're a guy and you're reading this, I hope this article gives you an idea on how to make girls fall for you.
ALSO READ: 15 Ways to Make Your Girlfriend Smile When She's Sad
Photo by Victorino Q. Abrugar | InspiringTips.com