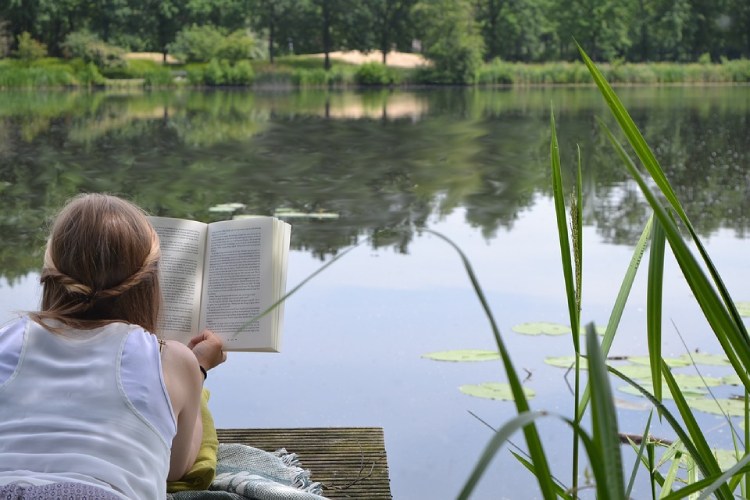 Who said being single is a bad thing? Well, with so many great books to read that is perfect for single ladies out there, I certainly don't think it is. In fact, if you feel sad and insecure about not having a love life, there are great books you can read that can inspire you in the middle of your journey as a single. Who knows? You might learn a thing or two.
Below are the top 23 inspirational books for single ladies.
1. Spinster by Kate Bolick
In this book, the author looks into the lives of other famous women who were labeled as "spinsters". She explores and ponders why women in the past, present, and future choose to live a single life.
2. All the Single Ladies by Rebecca Traister
This book discusses the dramatic increase in the age at which people marry, and why some women choose to not go after married or family life.
3. Singled Out by Bella DePaulo
Single Out exposed ten myths of single-hood. This book will show you that although singles are singled out for unfair treatment by the workplace, or everywhere, they are not simply victims of this singlism. In fact, single people are living happily.
4. Going Solo by Eric Klinenberg
This book explores the dramatic rise of solo living and examines the seismic impact it. It is also a powerful and necessary assessment of an unprecedented social change.
5. Herland by Charlotte Perkins Gilman
Herland is written by feminist Charlotte Perkins Gilman. The book is all about an isolated society composed of women. The main theme of this book is defining gender – the roles, how it is socially created and how it is viewed as inflexible by both genders.
6. It's Not You:27 (Wrong) Reasons You're Single by Sara Eckel
If you're single and searching, there's no end to other people's explanations why you still can't find the right one. This book will help you feel a lot better about yourself and will help you shed some negative thoughts that you had about why you're still single.
7. Single: The Art of Being Satisfied, Fulfilled, and Independent by Judy Ford
This book shared other singles' stories and will allow you to see things from a different angle. It also discusses ways to grow in your singleness and how to approach the cultural pressure of being in a relationship to find happiness.
8. Living Alone and Loving it by Barbara Feldon
This book had some excellent ideas for savoring your time while living alone, to make it seem less lonely. This will also teach you that being alone is not lonely, rather, a chance to connect and to take responsibility for yourself.
9. Choosing Me Before We by Christine Arylo
This book is inspiring about creating a relationship that is rooted in true honesty and love towards yourself and your partner as opposed to denial or fantasies about what you wish the relationship could be.
10. The Single Woman by Mandy Hale
The Single Woman book is an encouraging book to all single ladies out there. You'll also enjoy how it talked about God and how he has bigger plans for you.
11. All Grown Up by Jami Attenberg
What does it mean to be a grown-up? What does it mean to be a woman? This book describes single as unattached, but also that self-loathing is the same as self-reflection, boldness is the same as bravery, and that your own personal fulfillment is paramount.
12. Eat, Pray, Love by Elizabeth Gilbert
This book is all about a woman's journey after a series of personal hardships to find peace and happiness across three countries. This book will also lead you to self-discovery and what can happen when you claim responsibility for your own contentment instead of trying to live in the limitations of society's ideals.
13. How to be a Woman by Caitlin Moran
This book can be labeled as a sort of feminist memoir. The author links challenging observation on women's lives with laugh out loud funny scenes from her own.
14. He's Just Not That Into You by Greg Behrendt and Liz Tuccillo
This book educates women on how to tell when a guy just doesn't like them enough, so they can stop wasting time making excuses. Also, this book knows how beautiful, smart, and funny a woman you are who deserves better.
15. Make Every Man Want You by Marie Forleo
This book is realistic and knows how to relate to the true woman's problems when it comes to getting a man's attention. It will also help you learn how to release mental blocks and move forward in any relationship.
16. Never Have I Ever: My Life (So far) Without a Date by Katie Heaney
This book is inspiring, relatable, and funny to anyone who has ever struggled in finding love but has also had a lot of fun in the process.
17. Quirkyalone: a Manifesto for Uncompromising Romantics by Sasha Cagen
This book is all about a person who enjoys being single and generally prefers to be alone rather than t date for the sake of being in a relationship. This is also helpful to anyone who wants to explore their social situation, who is transitioning out of a relationship, or who wants to learn about how other people have chosen to live their lives.
18. Single-Minded by Kate Wharton
This positive and realistic book will be a source of wisdom and comfort to anyone who is single, whether or not they expect to remain so.
19. Single Purpose: A devotional for Singles by H. Norman
This devotional book is inspiring and also an eye-opener. God has used this tool to speak to the needs of our group members.
20. Beautiful Uncertainty by Mandy Hale
The author of this book shows how women how important it is to be secure in singleness by being strong, smart, and independent.
21. The Woman Upstairs by Claire Messud
This is a fascinating confession of a woman awakened, transformed, and betrayed by passion and desire for a world beyond her own.
22. The Feminine Mystique by Betty Friedan
The Feminine Mystique brings attention and awareness to the mystery of women. The kind of ideal woman the author describes in this book is the kind who makes an effort to develop herself intellectually, to fully discover who she is, and is, therefore a much happier and fulfilled wife and mother when she does take on the traditionally 'feminine" roles in society.
23. Kiss and Run by Elina Furman
This book is based on the stories of more than one hundred women. It helps guide single women to conquer commitment anxiety and say yes to love.
What books have spoken to you as a single lady?
ALSO READ: