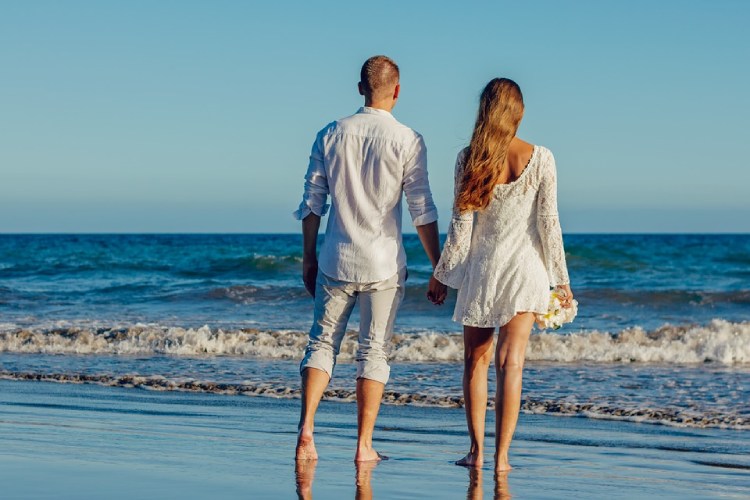 If you want to get some tips on how to make your relationship better, try to read the books I listed below. These 25 most inspiring books about love and relationship will not only help you keep the fire burning in your relationship but will also make it stronger.
1. The 5 Love Languages by Gary Chapman
This book teaches the basic idea of love languages and how it can affect your relationship. It has simple and practical concepts that will provide you truly effective methods of expressing and receiving love.
2. Men Are from Mars, Women Are from Venus by John Gray, Ph.D.
This is an interesting book to raise awareness of gender psychology differences. It does a great job of allowing you to see the differences between men and women, and embrace those as real.
3. The 100 Simple Secrets of Great Relationships by David Niven, Ph.D.
This book provides good insight into relationships and how you can make it better. It is also full of great advice and interesting research data from more than a thousand studies on relationships. However, the advice is not based on one person's unique experiences because each of the findings is accompanied by a true story that shows the results in action.
4. The Love Magnet Rules by Chad Stone
Chad Stone has created a remarkable book for all people, whether you are in a relationship or looking for the right one. This book is uplifting, heartwarming, full of information, and illuminating stories that will offer you some helpful and relevant tips when it comes to relationships.
5. Love That Lasts by Jefferson Bethke and Alyssa Bethke
This will help you remind yourself how important it is to keep God first in your life whether you're single, dating, or married – totally relatable with many different examples from their own lives and incredibly well written. It also has the potential to change the way younger generations think about how they look at love.
6. Getting the Love You Want by Harville Hendrix
The author is a couple therapists with over 20 years of experience, whose wife is also a therapist. This book is clear, logical, and provides real-world techniques for developing interpersonal skills that can take your relationship beyond. It also provides specific exercises and guidelines for couples on how to interact with each other.
7. Hold Me Tight: Seven Conversations for a Lifetime of Love by Dr. Sue Johnson
Dr. Johnson has a unique and very clear view of relationships and how they breakdown. This book will help you understand deep down why you fight, what you are really feeling and how to deal with it as a couple. It will also give you hope that your relationship could still continue to improve and grow deeper.
8. Act Like a Lady, Think Like a Man by Steve Harvey
It is full of some clever information from a man's perspective. It has also empowering things to say about women that will show you how to keep it classy with standards, rules, and priorities.
9. How to Talk to Anyone: 92 Little Tricks for Big Success in Relationships by Leil Lowndes
Some of these tricks are common sense, while some are new ideas you probably never thought about. But overall, this is a good collection of all the essential tips on enhancing your social techniques.
10. Getting Over Getting Mad by Judy Ford
This book will explain to you the importance of anger in your life and how it is an indispensable emotion, which when used productively will allow you to develop yourself and your relationship. It also has ideas for managing anger in a positive way and using it to transform your life.
11. Is It Love or Is It Addiction by Brenda Schaeffer
This book will help you find your way from the trials and confusions of addictive love to the fulfillment of whole and healthy relationships. Also, it does not only discuss the symptoms but walks you through some steps to get through it.
12. The Seven Principles for Making Marriage Work by John Gottman, Ph.D.
This book will teach partners new and startling strategies for making their marriage work. It will also help couples focus on each other, paying attention to the small day-to-day moments, and make up the heart and soul of any relationship.
13. How to Improve Your Marriage Without Talking About It by Patricia Love and Steven Stosny
It will make you look inside yourself to identify your own prejudices and make you look at your behaviors from the outside, which is never easy. This book also has some concrete suggestions that will put you into practice to improve your marriage.
14. The Relationship Cure by John Gottman, Ph.D
This book will help you strengthen your relationship, understand how to communicate, hear and be heard. It will also give you some simple ideas on how to make life better by creating a better relationship with your partner.
15. The 5 Love Languages Singles Edition by Garry Chapman
This book will help you discover the missing ingredient in your past relationships, learn how to communicate love in a way that can transform any relationship, grow closer to the people you care about most, and gain the courage to deeply express your emotions to others.
16. Why Marriages Succeed or Fail by John Gottman, Ph. D
The author provides helpful information in understanding the factors in a relationship that can lead to its failure. The most problem in marriages will find themselves in one of the descriptions of reasons couples fall out, as well as strategies for working through challenges.
17. Getting to "I Do": The Secret to Doing Relationships Right by Dr. Patricia Allen
Dr, Pat Allen explores the roles of the masculine and the feminine in relationships. Though the book title is "Getting to I Do", which suggests it is for getting to marriage, the subtitle, "The Secret to Doing Relationships Right" however, is a better reflection of the insight contained.
18. "Deal Breakers: When to Work On a Relationship and When to Walk Away" By Dr. Bethany Marshall
This book is a practical guide for people who suspect a partner is unfaithful or to someone who is questioning his/her current relationship. It also provides good insights about the positives and negatives and how you'll deal with them.
19. "I Love You But I Don't Trust You: The Complete Guide to Restoring Trust in Your Relationship" By Mira Kirshenbaum
This is a helpful guide for those who are in confusing relationships. This will also make you believe that trust can be healed. It will give you great examples and clear solutions to your confusion.
20. Too Good to Leave, Too Bad to Stay By Mira Kirshenbaum
For those struggling to decide if a relationship is worth trying to save, the author of this book will explain to you clearly the issues by presenting questions and guidelines straight to the point.
21. Unqualified by Anna Faris
The book will reveal the author's unique take on how to navigate the odd, chaotic, and worthwhile adventure of finding love.
22. He's Not That Interested, he's Just Passing Time by Bruce Bryans
This kind of book is very insightful into how a man's mind works. It will also help a woman get a better understanding of why they do and say certain things.
23. The 7 Irresistible Qualities Men Want In A Woman by Bruce Bryans
This book is useful for women who have "forgotten" or just plain never learned what appeals to men. It also provides common-sense, real-life scenarios, and anything that would think to a woman who wants to be more connected to her man.
24. The Sacred Search: What If It's Not about Who You Marry, But Why? By Gary Thomas
The author challenges you to think beyond finding a soul mate and to look for the more spiritual journey. You are more likely to make a wise marriage choice if you settle the "why" before considering the "who".
25. Real Love: The Truth About Finding Unconditional Love and Fulfilling Relationships by Greg Baer
Reading this book will help you recognize authentic love. It is filled with a piece of wisdom and would help you take charge of your own happiness instead of blaming other people for it.
Now, what book do you think you need most?
Online courses recommended for you:
ALSO READ: