I love my dogs, but currently, we have a senior dog in the house who makes a ton of noise. If he isn't licking himself, then he's snoring, whining, or walking around smelling the floor. As someone who works from home, that's just one of the many sources of noise that can cause me to lose focus when I'm trying to be productive. Neighbors, construction, and the screaming kids at the daycare across the street can also get on my nerves and take my attention away from what I'm doing. That's where the app Noisli comes in. It's helping me tune out the noise and stay focused on what I need to do. But, it's helping me do a little bit more than that too.
The Noises On Noisli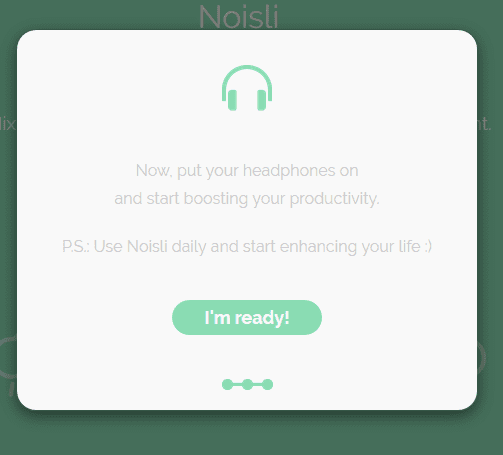 I've used some other background noise apps, and while they all have rain and thunder, Noisli seems to have a few extra options. There are 16 sounds to choose from.
Rain
Thunder
Wind
Forest – Basically birds chirping
Leaves
Water Stream
Seaside
Water
Fireplace
Summer Night – Crickets
Coffee Shop
Train
Fan
White Noise – Noise that has many frequencies with equal intensities that help break up the silence and let your mind settle down. According to this article, loud white noise in a noisy environment could end up annoying you, going against productivity. This is why you may want to use earmuffs over your earphones to help you achieve the right white noise level.
Pink Noise – This noise is supposed to help you regulate your brain waves, making it good for relaxation. According to Noisli, pink noise is good for focus and concentration.
Brown Noise – Includes all frequencies that are audible to humans and is good for blocking out annoying noises. It's supposed to be good for focused reading.
Pick The Noises That Work For You
When I was in my early twenties, my friends and I would go camping every weekend – and even sometimes on work nights. One of my friends had a lake lot, so we always camped in the same place.
Not far away from the lot were train tracks, and every night the trains would go by and put me to sleep. Twenty years on, and I still associate trains with a relaxing noise.
Interestingly, Noisli automatically puts trains as a noise for productivity. It also includes rain.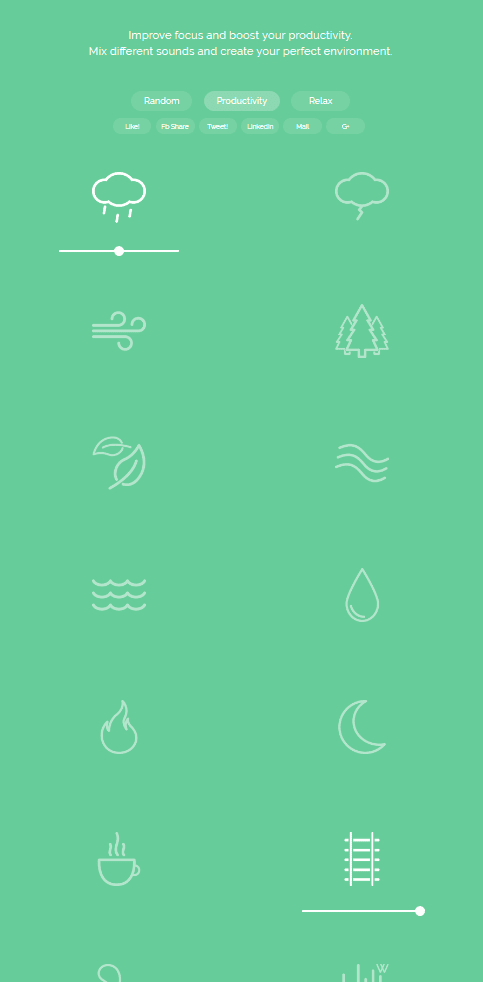 But, for me, the noise of the train just makes me want to go to sleep.
Also, when I was studying up on white noise and pink noise, some articles said that they helped some people focus while others said they just annoyed people.
It's obvious that everyone is different. Moreover, it may depend on your day, the noise around you, what mood you are in, etc.
For instance, sometimes the thunder helps me concentrate. But, sometimes it scares the crap out of me and reduces my focus.
Noisli lets you pick the sounds that work for you, at the volume that works for you, and then lets you save them. You can save up to 5 different combos. So you can have a productivity combo, reading combo, nap combo, focus combo, and relaxation combo, for example.
The Timer On Noisli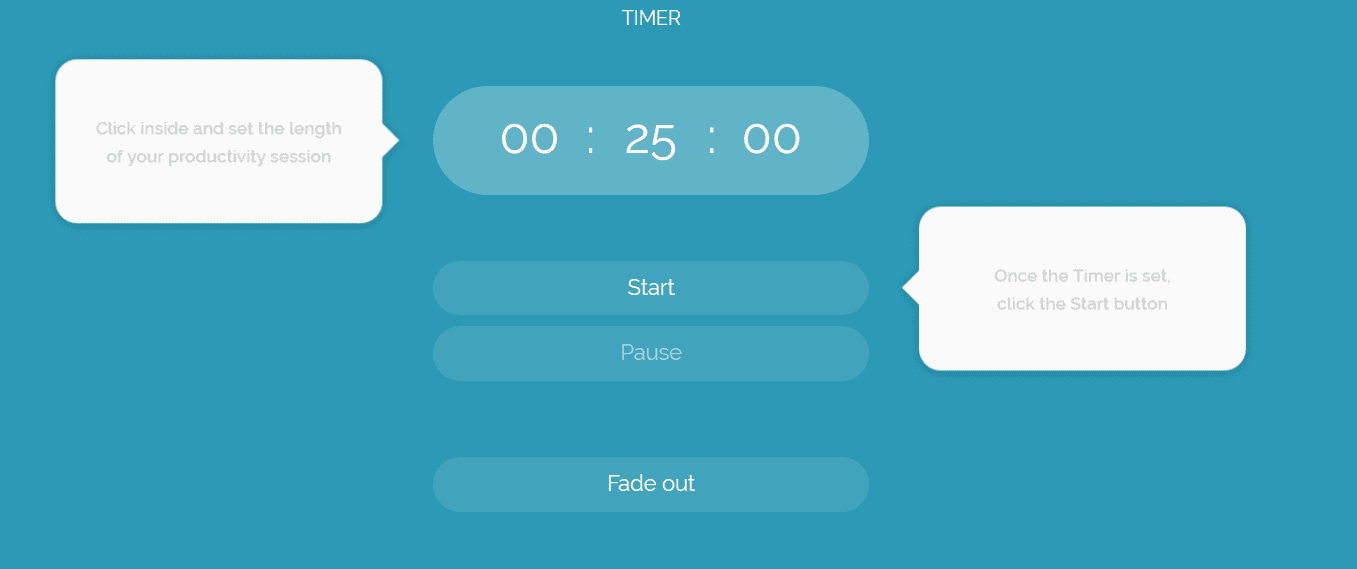 Noisli goes beyond just noise. It also has a timer, which makes it great for productivity in general, but especially if you are using the Pomodoro Technique.
You can set the timer for any amount of time you want to focus (it automatically goes to 40 minutes) and the sounds you choose are going to play for that length of time.
At the end, you can set the noise to fade out so you are not abruptly woken out of your focus. I find that between the 10-minute to 5-minute mark, the noise suddenly shifts.
I suppose it's a warning. I wish it would just stay consistent until the final minute.
But, the timer helps me avoid checking the clock because I know that I've set it for the perfect time to do what I need to do.
It also helps me stay on track. I work while it's on, so I know that for 40 minutes, or whatever time I set it to, I've actually worked and gotten something done. It's a good feeling.
The Text Editor On Noisli And App
Lastly, there is a text editor on Noisli that is free from distraction.
This isn't something I have found a need to use, but I can see how it would be helpful. If you are out and using the Noisli App, then it might come in handy if you want to take some notes, write down an outline, or just jot down some thoughts.
The Noisli App
The app costs money, by the way. It's only a few dollars, but it's a way that you can take all of the sounds with you wherever you go whether you have internet or not. I have a feeling the next time I travel, I may download this app to help me sleep and focus on the plane.
But, for now, I'm always on my computer, and when I'm not, I don't want to tune out my life – I want to enjoy it. So it's free for me to use.
Interested? You can try it out here.