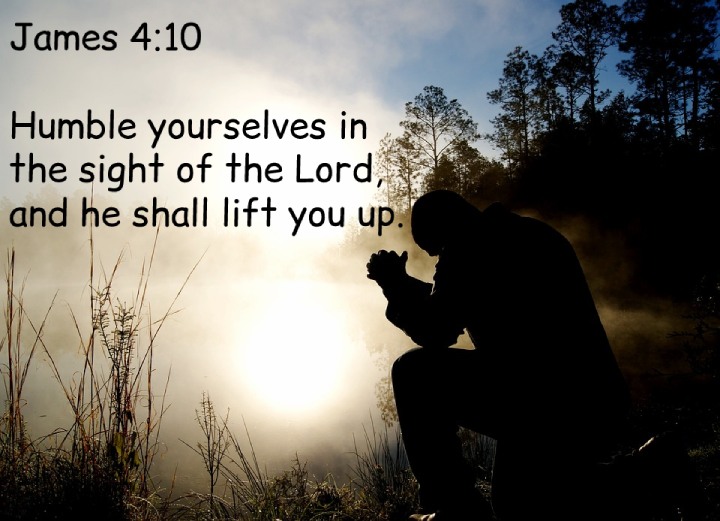 The Bible has a lot to say about being humble. It is clear that God values humility and sees it as a virtue. In fact, the Bible calls humility "a priceless treasure" (Proverbs 22:4).
The bible also says that "God opposes the proud but gives grace to the humble" (1 Peter 5:5). This means that humility is something that God not only approves of, but actually helps us with. He gives us his grace when we are humble.
So why is humility so important? And what does it really mean to be humble?
Humility is not thinking less of yourself, it is thinking of yourself less. This means that you don't think about yourself all the time and you don't always put yourself first. Instead, you think about others and you try to help them as much as you can.
Humility is important because it keeps us from thinking too highly of ourselves. It helps us to see ourselves in relation to God and others correctly. We are not the center of the universe and we are not as great as we might think.
Being humble does not mean that we think less of ourselves, it just means that we think of ourselves correctly. We are important to God and we have value, but we are not the most important thing in the world.
When we are humble, we can see things from God's perspective and this helps us to make better decisions. We can also receive his grace more easily because we are not trying to go against him.
If you want to grow in humility, a good place to start is by praying and asking God to help you. You can also read the Bible and look for verses about humility. As you learn more about this virtue, you will be able to apply it to your life and see the benefits for yourself.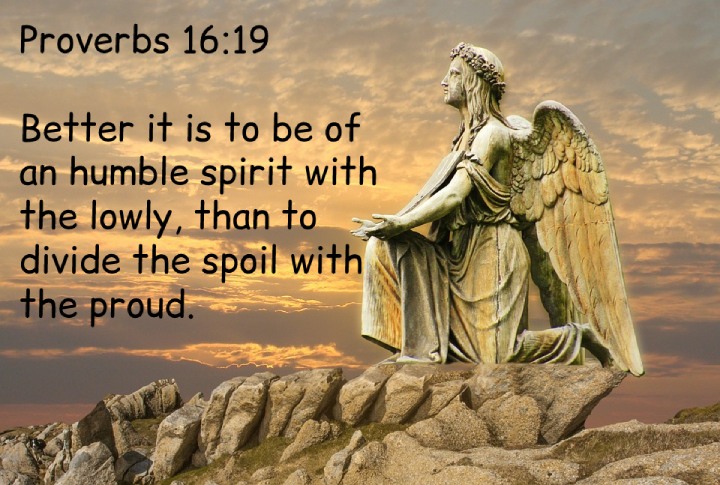 Bible Verses About Being Humble
1. Philippians 2:8
And being found in fashion as a man, he humbled himself, and became obedient unto death, even the death of the cross.
2. James 4:10
Humble yourselves in the sight of the Lord, and he shall lift you up.
3. Psalm 25:9
The meek will he guide in judgment: and the meek will he teach his way.
4. James 1:10
But the rich, in that he is made low: because as the flower of the grass he shall pass away.
5. Zephaniah 2:3
Seek ye the LORD, all ye meek of the earth, which have wrought his judgment; seek righteousness, seek meekness: it may be ye shall be hid in the day of the LORD'S anger.
6. Isaiah 2:17
And the loftiness of man shall be bowed down, and the haughtiness of men shall be made low: and the LORD alone shall be exalted in that day.
7. Zephaniah 3:12
I will also leave in the midst of thee an afflicted and poor people, and they shall trust in the name of the LORD.
8. Proverbs 16:19
Better it is to be of an humble spirit with the lowly, than to divide the spoil with the proud.
9. Proverbs 22:4
By humility and the fear of the LORD are riches, and honour, and life.
10. Luke 14:10
But when thou art bidden, go and sit down in the lowest room; that when he that bade thee cometh, he may say unto thee, Friend, go up higher: then shalt thou have worship in the presence of them that sit at meat with thee.
11. 1 Peter 3:8
Finally, be ye all of one mind, having compassion one of another, love as brethren, be pitiful, be courteous:
12. Daniel 10:12
Then said he unto me, Fear not, Daniel: for from the first day that thou didst set thine heart to understand, and to chasten thyself before thy God, thy words were heard, and I am come for thy words.
13. Proverbs 11:2
When pride cometh, then cometh shame: but with the lowly is wisdom.
14. Deuteronomy 8:2
And thou shalt remember all the way which the LORD thy God led thee these forty years in the wilderness, to humble thee, and to prove thee, to know what was in thine heart, whether thou wouldest keep his commandments, or no.
15. Isaiah 5:15
And the mean man shall be brought down, and the mighty man shall be humbled, and the eyes of the lofty shall be humbled:
16. Acts 20:19
Serving the Lord with all humility of mind, and with many tears, and temptations, which befell me by the lying in wait of the Jews:
17. Matthew 11:29
Take my yoke upon you, and learn of me; for I am meek and lowly in heart: and ye shall find rest unto your souls.
18. Proverbs 6:3
Do this now, my son, and deliver thyself, when thou art come into the hand of thy friend; go, humble thyself, and make sure thy friend.
19. Proverbs 18:12
Before destruction the heart of man is haughty, and before honour is humility.
20. Ephesians 4:2
With all lowliness and meekness, with longsuffering, forbearing one another in love;
21. Matthew 23:12
And whosoever shall exalt himself shall be abased; and he that shall humble himself shall be exalted.
22. Philippians 4:12
I know both how to be abased, and I know how to abound: every where and in all things I am instructed both to be full and to be hungry, both to abound and to suffer need.
23. Micah 6:8
He hath shewed thee, O man, what is good; and what doth the LORD require of thee, but to do justly, and to love mercy, and to walk humbly with thy God?
24. Isaiah 66:2
For all those things hath mine hand made, and all those things have been, saith the LORD: but to this man will I look, even to him that is poor and of a contrite spirit, and trembleth at my word.
25. Romans 12:16
Be of the same mind one toward another. Mind not high things, but condescend to men of low estate. Be not wise in your own conceits.
26. Isaiah 29:19
The meek also shall increase their joy in the LORD, and the poor among men shall rejoice in the Holy One of Israel.
27. 1 Peter 5:6
Humble yourselves therefore under the mighty hand of God, that he may exalt you in due time:
28. Isaiah 2:12
For the day of the LORD of hosts shall be upon every one that is proud and lofty, and upon every one that is lifted up; and he shall be brought low:
29. James 4:6
But he giveth more grace. Wherefore he saith, God resisteth the proud, but giveth grace unto the humble.
30. Philippians 2:3
Let nothing be done through strife or vainglory; but in lowliness of mind let each esteem other better than themselves.
31. Matthew 18:4
Whosoever therefore shall humble himself as this little child, the same is greatest in the kingdom of heaven.
32. James 3:13
Who is a wise man and endued with knowledge among you? let him shew out of a good conversation his works with meekness of wisdom.
33. Job 40:12
Look on every one that is proud, and bring him low; and tread down the wicked in their place.
34. Proverbs 29:23
A man's pride shall bring him low: but honour shall uphold the humble in spirit.
35. 2 Chronicles 7:14
If my people, which are called by my name, shall humble themselves, and pray, and seek my face, and turn from their wicked ways; then will I hear from heaven, and will forgive their sin, and will heal their land.
36. Proverbs 15:33
The fear of the LORD is the instruction of wisdom; and before honour is humility.
37. Proverbs 16:18
Pride goeth before destruction, and an haughty spirit before a fall.
38. Isaiah 2:11
The lofty looks of man shall be humbled, and the haughtiness of men shall be bowed down, and the LORD alone shall be exalted in that day.
39. Luke 14:11
For whosoever exalteth himself shall be abased; and he that humbleth himself shall be exalted.
40. Numbers 12:3
(Now the man Moses was very meek, above all the men which were upon the face of the earth.)
41. James 1:21
Wherefore lay apart all filthiness and superfluity of naughtiness, and receive with meekness the engrafted word, which is able to save your souls.
42. Jeremiah 13:18
Say unto the king and to the queen, Humble yourselves, sit down: for your principalities shall come down, even the crown of your glory.
Online courses recommended for you:
Books recommended for you:
* As an Amazon Associate I earn from qualifying purchases.
ALSO READ: