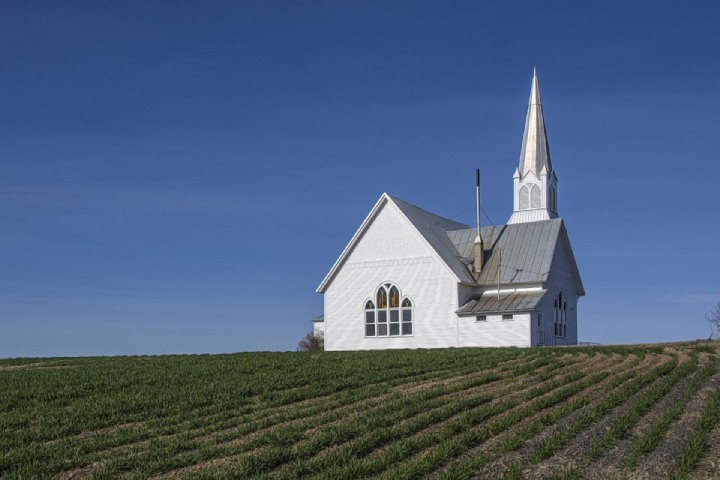 The church is a place of spiritual refuge for many. It provides a welcoming space where people can come together to pray, meditate and learn the teachings of their faith. Churches have been an important part of society since ancient times, serving as places to bring people together for worship and fellowship. But beyond just being a religious center, churches are often involved in community outreach and providing support services such as food pantries, clothing drives and other charitable efforts. No matter your religious beliefs or background, the church can be an important part of your life and offer you peace, hope and guidance along the way.
In addition to offering spiritual guidance and companionship through prayer and preaching, churches can provide much-needed support for those in need. By offering resources such as food pantries, shelters and outreach programs, churches can provide comfort to people who are struggling financially or emotionally. Churches also often host events like movie nights, game nights and other activities that bring the community together in a fun environment. When you visit a church, you may find yourself surrounded by people of all ages and backgrounds who share your love for God and want to help make the world better.
No matter where you go, visiting a church can be an uplifting experience full of hope and peace. Whether you're looking for spiritual guidance or just a friendly face in your community, the church is always there to offer its support and companionship. Reach out today and explore what your local church has to offer. You never know where it might lead you!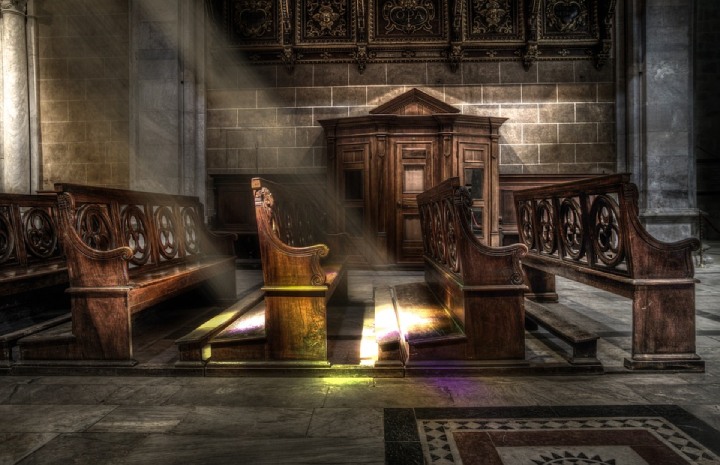 Bible Verses About The Church
1. 1 Corinthians 10:32
Give none offence, neither to the Jews, nor to the Gentiles, nor to the church of God:
2. Matthew 16:18
And I say also unto thee, That thou art Peter, and upon this rock I will build my church; and the gates of hell shall not prevail against it.
3. Colossians 1:18
And he is the head of the body, the church: who is the beginning, the firstborn from the dead; that in all things he might have the preeminence.
4. Philippians 3:6
Concerning zeal, persecuting the church; touching the righteousness which is in the law, blameless.
5. Ephesians 3:10
To the intent that now unto the principalities and powers in heavenly places might be known by the church the manifold wisdom of God,
6. Hebrews 12:23
To the general assembly and church of the firstborn, which are written in heaven, and to God the Judge of all, and to the spirits of just men made perfect,
7. 1 Corinthians 15:9
For I am the least of the apostles, that am not meet to be called an apostle, because I persecuted the church of God.
8. 1 Corinthians 11:22
What? have ye not houses to eat and to drink in? or despise ye the church of God, and shame them that have not? What shall I say to you? shall I praise you in this? I praise you not.
9. Ephesians 3:21
Unto him be glory in the church by Christ Jesus throughout all ages, world without end. Amen.
10. Acts 5:11
And great fear came upon all the church, and upon as many as heard these things.
11. Ephesians 5:32
This is a great mystery: but I speak concerning Christ and the church.
12. Colossians 1:24
Who now rejoice in my sufferings for you, and fill up that which is behind of the afflictions of Christ in my flesh for his body's sake, which is the church:
13. 1 Timothy 3:15
But if I tarry long, that thou mayest know how thou oughtest to behave thyself in the house of God, which is the church of the living God, the pillar and ground of the truth.
14. Galatians 1:13
For ye have heard of my conversation in time past in the Jews' religion, how that beyond measure I persecuted the church of God, and wasted it:
15. Ephesians 5:27
That he might present it to himself a glorious church, not having spot, or wrinkle, or any such thing; but that it should be holy and without blemish.
16. Acts 8:3
As for Saul, he made havock of the church, entering into every house, and haling men and women committed them to prison.
17. 1 Corinthians 12:28
And God hath set some in the church, first apostles, secondarily prophets, thirdly teachers, after that miracles, then gifts of healings, helps, governments, diversities of tongues.
18. Ephesians 5:29
For no man ever yet hated his own flesh; but nourisheth and cherisheth it, even as the Lord the church:
19. Acts 20:28
Take heed therefore unto yourselves, and to all the flock, over the which the Holy Ghost hath made you overseers, to feed the church of God, which he hath purchased with his own blood.
20. Acts 9:31
Then had the churches rest throughout all Judaea and Galilee and Samaria, and were edified; and walking in the fear of the Lord, and in the comfort of the Holy Ghost, were multiplied.
21. Ephesians 5:25
Husbands, love your wives, even as Christ also loved the church, and gave himself for it;
22. Ephesians 5:26
That he might sanctify and cleanse it with the washing of water by the word,
23. Acts 12:5
Peter therefore was kept in prison: but prayer was made without ceasing of the church unto God for him.
24. Ephesians 5:23
For the husband is the head of the wife, even as Christ is the head of the church: and he is the saviour of the body.
25. Ephesians 1:22
And hath put all things under his feet, and gave him to be the head over all things to the church,
26. 1 Corinthians 14:33
For God is not the author of confusion, but of peace, as in all churches of the saints.
27. Ephesians 2:20
And are built upon the foundation of the apostles and prophets, Jesus Christ himself being the chief corner stone;
28. 1 Corinthians 14:4
He that speaketh in an unknown tongue edifieth himself; but he that prophesieth edifieth the church.
29. 1 Corinthians 14:26
How is it then, brethren? when ye come together, every one of you hath a psalm, hath a doctrine, hath a tongue, hath a revelation, hath an interpretation. Let all things be done unto edifying.
30. 1 Corinthians 7:17
But as God hath distributed to every man, as the Lord hath called every one, so let him walk. And so ordain I in all churches.
31. 1 Corinthians 14:34
Let your women keep silence in the churches: for it is not permitted unto them to speak; but they are commanded to be under obedience, as also saith the law.
32. 1 Corinthians 3:17
If any man defile the temple of God, him shall God destroy; for the temple of God is holy, which temple ye are.
33. 1 Corinthians 14:40
Let all things be done decently and in order.
34. Romans 12:5
So we, being many, are one body in Christ, and every one members one of another.
35. Ephesians 4:5
One Lord, one faith, one baptism,
36. Acts 11:26
And when he had found him, he brought him unto Antioch. And it came to pass, that a whole year they assembled themselves with the church, and taught much people. And the disciples were called Christians first in Antioch.
37. 1 Corinthians 5:12
For what have I to do to judge them also that are without? do not ye judge them that are within?
38. Romans 12:4
For as we have many members in one body, and all members have not the same office:
39. Romans 16:16
Salute one another with an holy kiss. The churches of Christ salute you.
40. 1 Corinthians 14:5
I would that ye all spake with tongues, but rather that ye prophesied: for greater is he that prophesieth than he that speaketh with tongues, except he interpret, that the church may receive edifying.
41. 1 Peter 2:5
Ye also, as lively stones, are built up a spiritual house, an holy priesthood, to offer up spiritual sacrifices, acceptable to God by Jesus Christ.
42. 1 Corinthians 1:2
Unto the church of God which is at Corinth, to them that are sanctified in Christ Jesus, called to be saints, with all that in every place call upon the name of Jesus Christ our Lord, both theirs and ours:
43. Psalm 118:22
The stone which the builders refused is become the head stone of the corner.
44. 1 Corinthians 1:10
Now I beseech you, brethren, by the name of our Lord Jesus Christ, that ye all speak the same thing, and that there be no divisions among you; but that ye be perfectly joined together in the same mind and in the same judgment.
45. 1 Corinthians 12:12
For as the body is one, and hath many members, and all the members of that one body, being many, are one body: so also is Christ.
Online courses recommended for you:
Books recommended for you:
* As an Amazon Associate I earn from qualifying purchases.
ALSO READ: