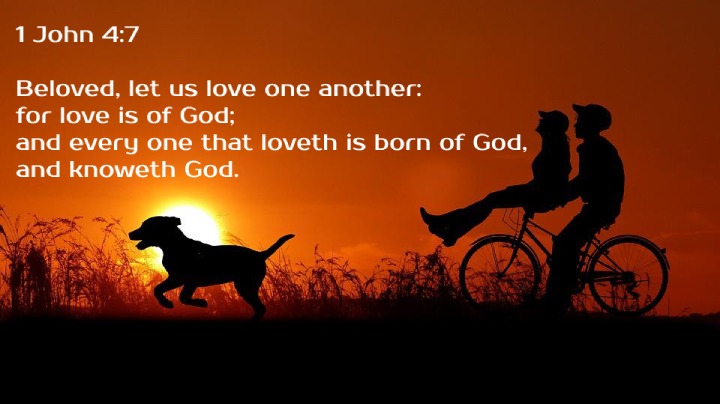 What Is Love In A Relationship?
Love is a feeling of strong affection and requires both positive and negative aspects in order for the relationship to work. Love is not just a feeling but an action as well. When someone says they "love" you, it means they are committed to you and want the best for you. Love is not always easy but it's worth it!
Love is patient and kind. It does not envy or boast. It is not proud or self-seeking. Love is not easily angered and it keeps no record of wrongs. Love does not delight in evil but rejoices with the truth. It always protects, always trusts, always hopes, and always perseveres. Love never fails.
Love is the most important part of any relationship. Without love, a relationship cannot survive. Love is what keeps relationships strong and healthy. Love is what makes us happy and fills our lives with joy. We need to remember to always put love first in our relationships.
When you love someone, you have an emotional and physical connection to that person. You care about their well-being and their happiness. You want to be with them and you are willing to make sacrifices for them.
Love is the foundation of a good relationship. It is the glue that holds a relationship together. Without love, a relationship will not last.
When you are in a healthy and loving relationship, you will feel:
    * Appreciated
    * Supported
    * Understood
    * Valued
    * Safe
    * Connected
Negative aspects of love include jealousy, possessiveness, and anger. These are all normal emotions but can become dangerous if they are not managed properly. Jealousy can lead to arguments and even violence, possessiveness can make someone feel suffocated, and anger can destroy a relationship. It is important to learn how to deal with these negative emotions in a healthy way.
Positive aspects of love include caring, respect, trust, and communication. These are all essential for a healthy relationship. Caring for someone means you want what is best for them and are always looking out for their well-being. Respect means you accept each other for who you are and do not try to change each other. Trust is essential in any relationship as it allows you to feel safe and secure with each other. Communication is key in any relationship as it allows you to share your thoughts and feelings with each other.
Why Is Love Important In A Relationship?
There are many different kinds of love. There is the love between a husband and wife, the love between a mother and child, and the love between friends. All of these types of love are important. They all play a role in keeping people together.
One of the most important types of love is unconditional love. This is the kind of love that does not have any conditions. It is the kind of love that is given freely and without expecting anything in return.
Unconditional love is what most people want in a relationship. It is the kind of love that will last forever. It is the kind of love that will never die.
Love is important in a relationship because it is the foundation of the relationship. Without love, there is nothing to keep the relationship together. Love is also important because it allows the couple to have a strong emotional connection. This emotional connection is important because it allows the couple to understand each other on a deeper level.
Love also allows for communication and trust to be built between the two people in the relationship. Lastly, love is important because it creates intimacy between the couple. Intimacy is important because it helps to keep the relationship close and intimate.
What Does God say About Love And Relationship?
God is love, and he created us to have relationships with one another. He desires for us to experience love in all aspects of our lives – including our marriages, families, and friendships.
While relationships can be difficult at times, they are a vital part of God's plan for us. In fact, Jesus himself said that the two most important commandments are to love God and to love others (Matthew 22:37-40).
So, what does the Bible say about love and relationships? Here are a few key verses:
1 Corinthians 13:4-8 – Love is patient, love is kind. It does not envy, it does not boast, it is not proud. It does not dishonor others, it is not self-seeking, it is not easily angered, it keeps no record of wrongs. Love does not delight in evil but rejoices with the truth. It always protects, always trusts, always hopes, always perseveres. Love never fails.
1 John 4:7-8 – Dear friends, let us love one another, for love comes from God. Everyone who loves has been born of God and knows God. Whoever does not love does not know God, because God is love.
Proverbs 17:17 – A friend loves at all times, and a brother is born for adversity.
Romans 12:10 – Be devoted to one another in love. Honor one another above yourselves.
Ephesians 5:25 – Husbands, love your wives, just as Christ loved the church and gave himself up for her
Colossians 3:19 – Husbands, love your wives and do not be harsh with them.
1 Peter 4:8 – Above all, love each other deeply, because love covers over a multitude of sins.
These verses make it clear that love is essential to our relationships with God and others. Without love, we cannot truly experience all that God has for us. If we want to have healthy, thriving relationships, we must first learn to love well. This doesn't mean that every relationship will be perfect – far from it.
Relationships are messy, and they often involve conflict. But even in the midst of conflict, we can still choose to love one another. We can choose to see the best in people, even when they make mistakes. We can choose to forgive one another, just as God has forgiven us.
When we love others well, it is a reflection of God's love for us. It shows the world that we are His children, and it points others to Him. So let us choose to love well, in all of our relationships. Let us show others the kindness, patience, and forgiveness that God has shown us. And let us never give up on loving one another, no matter what challenges we face.
Bible Verses About Love And Relationship
1. Philippians 2:5
Let this mind be in you, which was also in Christ Jesus:
2. 2 Corinthians 6:14
Be ye not unequally yoked together with unbelievers: for what fellowship hath righteousness with unrighteousness? and what communion hath light with darkness?
3. Galatians 5:14
For all the law is fulfilled in one word, even in this; Thou shalt love thy neighbour as thyself.
4. Galatians 3:26
For ye are all the children of God by faith in Christ Jesus.
5. 1 Peter 4:8
And above all things have fervent charity among yourselves: for charity shall cover the multitude of sins.
6. Ephesians 5:23
For the husband is the head of the wife, even as Christ is the head of the church: and he is the saviour of the body.
7. 1 Corinthians 8:8
But meat commendeth us not to God: for neither, if we eat, are we the better; neither, if we eat not, are we the worse.
8. 1 Corinthians 4:17
For this cause have I sent unto you Timotheus, who is my beloved son, and faithful in the Lord, who shall bring you into remembrance of my ways which be in Christ, as I teach every where in every church.
9. Genesis 29:20
And Jacob served seven years for Rachel; and they seemed unto him but a few days, for the love he had to her.
10. Romans 1:26
For this cause God gave them up unto vile affections: for even their women did change the natural use into that which is against nature:
11. John 1:18
No man hath seen God at any time; the only begotten Son, which is in the bosom of the Father, he hath declared him.
12. Micah 7:5
Trust ye not in a friend, put ye not confidence in a guide: keep the doors of thy mouth from her that lieth in thy bosom.
13. 1 John 4:9
In this was manifested the love of God toward us, because that God sent his only begotten Son into the world, that we might live through him.
14. 2 Corinthians 5:18
And all things are of God, who hath reconciled us to himself by Jesus Christ, and hath given to us the ministry of reconciliation;
15. 2 John 1:1
The elder unto the elect lady and her children, whom I love in the truth; and not I only, but also all they that have known the truth;
16. Colossians 3:14
And above all these things put on charity, which is the bond of perfectness.
17. 1 John 4:7
Beloved, let us love one another: for love is of God; and every one that loveth is born of God, and knoweth God.
18. Jude 1:1
Jude, the servant of Jesus Christ, and brother of James, to them that are sanctified by God the Father, and preserved in Jesus Christ, and called:
19. Proverbs 27:5
Open rebuke is better than secret love.
20. Romans 12:10
Be kindly affectioned one to another with brotherly love; in honour preferring one another;
21. Ephesians 5:32
This is a great mystery: but I speak concerning Christ and the church.
22. Mark 10:8
And they twain shall be one flesh: so then they are no more twain, but one flesh.
23. Luke 12:21
So is he that layeth up treasure for himself, and is not rich toward God.
24. Romans 5:10
For if, when we were enemies, we were reconciled to God by the death of his Son, much more, being reconciled, we shall be saved by his life.
25. Ezekiel 16:8
Now when I passed by thee, and looked upon thee, behold, thy time was the time of love; and I spread my skirt over thee, and covered thy nakedness: yea, I sware unto thee, and entered into a covenant with thee, saith the Lord GOD, and thou becamest mine.
26. 1 John 1:3
That which we have seen and heard declare we unto you, that ye also may have fellowship with us: and truly our fellowship is with the Father, and with his Son Jesus Christ.
27. Deuteronomy 22:13
If any man take a wife, and go in unto her, and hate her,
28. Luke 16:9
And I say unto you, Make to yourselves friends of the mammon of unrighteousness; that, when ye fail, they may receive you into everlasting habitations.
29. Psalm 36:10
O continue thy lovingkindness unto them that know thee; and thy righteousness to the upright in heart.
30. Ephesians 5:21
Submitting yourselves one to another in the fear of God.
31. Ephesians 5:25
Husbands, love your wives, even as Christ also loved the church, and gave himself for it;
32. Philippians 2:2
Fulfil ye my joy, that ye be likeminded, having the same love, being of one accord, of one mind.
33. Genesis 29:18
And Jacob loved Rachel; and said, I will serve thee seven years for Rachel thy younger daughter.
34. 1 Thessalonians 3:12
And the Lord make you to increase and abound in love one toward another, and toward all men, even as we do toward you:
35. Hebrews 10:24
And let us consider one another to provoke unto love and to good works:
36. John 8:42
Jesus said unto them, If God were your Father, ye would love me: for I proceeded forth and came from God; neither came I of myself, but he sent me.
37. Ephesians 3:17
That Christ may dwell in your hearts by faith; that ye, being rooted and grounded in love,
38. 1 Corinthians 7:33
But he that is married careth for the things that are of the world, how he may please his wife.
39. Romans 5:11
And not only so, but we also joy in God through our Lord Jesus Christ, by whom we have now received the atonement.
40. Ephesians 4:15
But speaking the truth in love, may grow up into him in all things, which is the head, even Christ:
41. Ephesians 5:33
Nevertheless let every one of you in particular so love his wife even as himself; and the wife see that she reverence her husband.
42. 1 John 1:6
If we say that we have fellowship with him, and walk in darkness, we lie, and do not the truth: