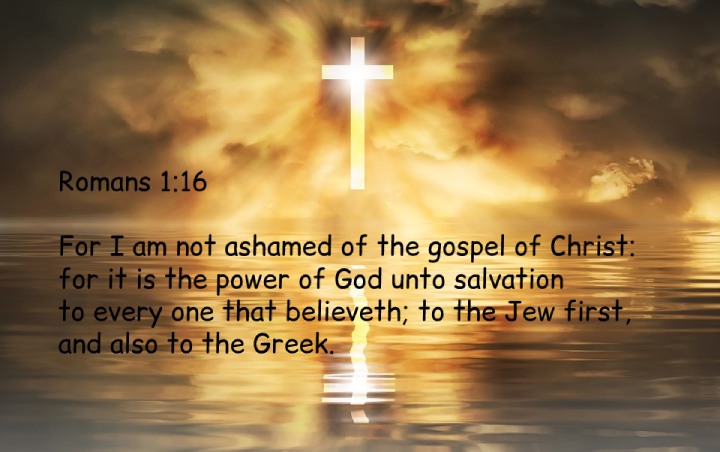 Salvation is a concept found throughout the world's religions.  The word "salvation" comes from the Latin verb salvare, which means "to save." In a religious context, salvation refers to the process by which a person is saved from sin and given eternal life.
There are many different beliefs about salvation within Christianity. Some Christians believe that salvation is a gift from God that cannot be earned, while others believe that it is something that must be worked for. Still others believe that salvation is available to all people, regardless of their faith or actions.
No matter what someone's beliefs about salvation may be, the concept is an important part of Christianity and has been a source of comfort and hope for believers for centuries.
In Christianity, salvation is the process by which an individual is saved from sin and brought into a relationship with God. It is a free gift from God that cannot be earned or achieved through human effort.(Ephesians 2:8-9) We can't buy it or work our way into heaven. God freely offers us his forgiveness and eternal life, but we must accept it by faith.
When we accept Christ as our Savior, we are forgiven and given new life in Him. Our sins are no longer counted against us, and we are freed from the penalty of death. We become children of God and heirs to His Kingdom.
The Bible tells us that salvation is available to all who believe in Jesus Christ and repent of their sins. If you have not yet received Christ as your Savior, I invite you to do so today. Salvation is a free gift, but it is also a life-changing decision that will affect your eternity.
Just pray this simple prayer and mean it from your heart:
"Dear Lord Jesus, I know that I am a sinner and need your forgiveness. I believe that you died for my sins on the cross and rose from the dead. I turn from my sins and invite you into my life. I want to trust and follow you as my Lord and Savior. Thank you for saving me. Amen."
If you pray this prayer, you can be sure that God has heard you and forgiven you. He will come into your life and give you the peace and joy that only he can give. Then find a Bible-believing church where you can grow in your new faith.
God bless you!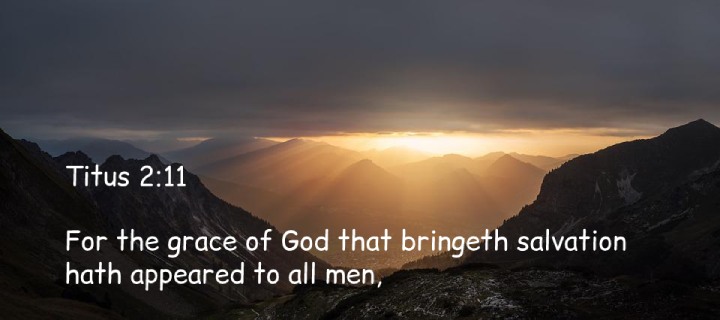 Bible Verses About Salvation
1. 2 Corinthians 7:10
For godly sorrow worketh repentance to salvation not to be repented of: but the sorrow of the world worketh death.
2. 1 Thessalonians 5:9
For God hath not appointed us to wrath, but to obtain salvation by our Lord Jesus Christ,
3. Acts 28:28
Be it known therefore unto you, that the salvation of God is sent unto the Gentiles, and that they will hear it.
4. 2 Timothy 3:15
And that from a child thou hast known the holy scriptures, which are able to make thee wise unto salvation through faith which is in Christ Jesus.
5. Ephesians 1:13
In whom ye also trusted, after that ye heard the word of truth, the gospel of your salvation: in whom also after that ye believed, ye were sealed with that holy Spirit of promise,
6. Romans 1:16
For I am not ashamed of the gospel of Christ: for it is the power of God unto salvation to every one that believeth; to the Jew first, and also to the Greek.
7. Jude 1:3
Beloved, when I gave all diligence to write unto you of the common salvation, it was needful for me to write unto you, and exhort you that ye should earnestly contend for the faith which was once delivered unto the saints.
8. Luke 19:9
And Jesus said unto him, This day is salvation come to this house, forsomuch as he also is a son of Abraham.
9. 2 Corinthians 1:6
And whether we be afflicted, it is for your consolation and salvation, which is effectual in the enduring of the same sufferings which we also suffer: or whether we be comforted, it is for your consolation and salvation.
10. Acts 11:14
Who shall tell thee words, whereby thou and all thy house shall be saved.
11. 2 Corinthians 2:15
For we are unto God a sweet savour of Christ, in them that are saved, and in them that perish:
12. 1 Peter 2:2
As newborn babes, desire the sincere milk of the word, that ye may grow thereby:
13. Hebrews 2:3
How shall we escape, if we neglect so great salvation; which at the first began to be spoken by the Lord, and was confirmed unto us by them that heard him;
14. Philippians 1:28
And in nothing terrified by your adversaries: which is to them an evident token of perdition, but to you of salvation, and that of God.
15. 1 Peter 1:9
Receiving the end of your faith, even the salvation of your souls.
16. 2 Timothy 2:10
Therefore I endure all things for the elect's sakes, that they may also obtain the salvation which is in Christ Jesus with eternal glory.
17. Acts 13:26
Men and brethren, children of the stock of Abraham, and whosoever among you feareth God, to you is the word of this salvation sent.
18. Hebrews 2:10
For it became him, for whom are all things, and by whom are all things, in bringing many sons unto glory, to make the captain of their salvation perfect through sufferings.
19. Acts 16:17
The same followed Paul and us, and cried, saying, These men are the servants of the most high God, which shew unto us the way of salvation.
20. Titus 2:11
For the grace of God that bringeth salvation hath appeared to all men,
21. Ephesians 2:5
Even when we were dead in sins, hath quickened us together with Christ, (by grace ye are saved;)
22. 1 Corinthians 15:2
By which also ye are saved, if ye keep in memory what I preached unto you, unless ye have believed in vain.
23. 2 Thessalonians 2:13
But we are bound to give thanks alway to God for you, brethren beloved of the Lord, because God hath from the beginning chosen you to salvation through sanctification of the Spirit and belief of the truth:
24. Acts 16:30
And brought them out, and said, Sirs, what must I do to be saved?
25. Romans 11:11
I say then, Have they stumbled that they should fall? God forbid: but rather through their fall salvation is come unto the Gentiles, for to provoke them to jealousy.
26. Hebrews 6:9
But, beloved, we are persuaded better things of you, and things that accompany salvation, though we thus speak.
27. 1 Corinthians 5:5
To deliver such an one unto Satan for the destruction of the flesh, that the spirit may be saved in the day of the Lord Jesus.
28. Ephesians 2:8
For by grace are ye saved through faith; and that not of yourselves: it is the gift of God:
Online courses recommended for you:
Books recommended for you:
* As an Amazon Associate I earn from qualifying purchases.
ALSO READ: