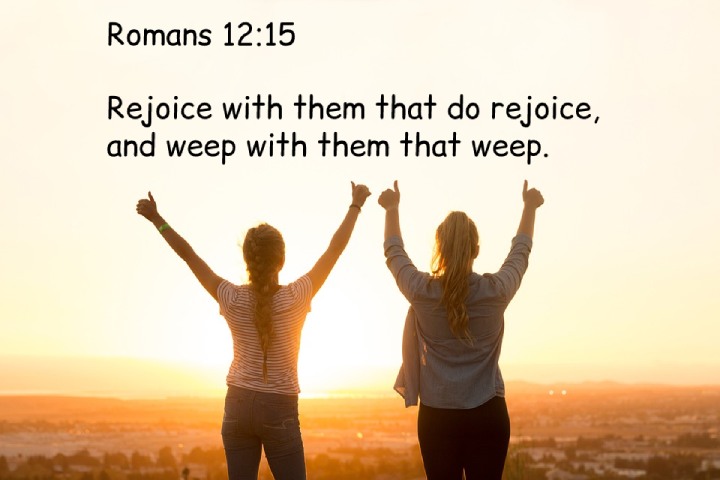 Have you ever wondered what sympathy is and how it affects our lives? The word "sympathy" comes from the Greek word "sym-pathos" which means "feeling with". Sympathy is being able to share in another person's emotions, whether they are happy or sad. It is different than empathy, which is feeling the same emotions as another person.
When we feel sympathy for someone, we are able to understand and share in their emotional state. We may not be experiencing the exact same emotions, but we can still relate to what they are feeling. This ability to sympathize with others is what allows us to connect with them on a deeper level. It allows us to feel compassion for them and offer support during difficult times.
Sympathy is a powerful emotion that can have a positive or negative effect on our lives. It can lead to acts of kindness and compassion, but it can also lead to feelings of sadness and despair. It is important to be aware of how sympathy affects us so that we can use it in a way that benefits us and those around us.
One of the most important things that Christians can do is to show sympathy toward others. Sympathy is defined as feelings of pity and sorrow for someone else's misfortune. It is a way of showing Christ-like compassion and caring for others.
The Bible has a lot to say about sympathy. In Romans 12:15, Christians are instructed to "rejoice with those who rejoice and weep with those who weep." This is a perfect example of how Christians should show sympathy toward others. Weeping with those who weep shows that we care about their pain and suffering. And rejoicing with those who rejoice reminds us that we should be happy for their good fortune.
Showing sympathy is also a way of fulfilling the second greatest commandment, which is to "love your neighbor as yourself" (Matthew 22:39). When we show sympathy toward others, we are loving them in a way that Jesus loves us. We are putting ourselves in their shoes and trying to understand how they feel. And then we are responding in a way that shows we care.
So the next time you see someone going through a tough time, take a moment to show them sympathy. It will mean the world to them, and it will be an act of love that shows Christ's compassion for all of humanity.
What are your thoughts on sympathy? Do you think it is a positive or negative emotion? How does it affect your life? Let us know in the comments below!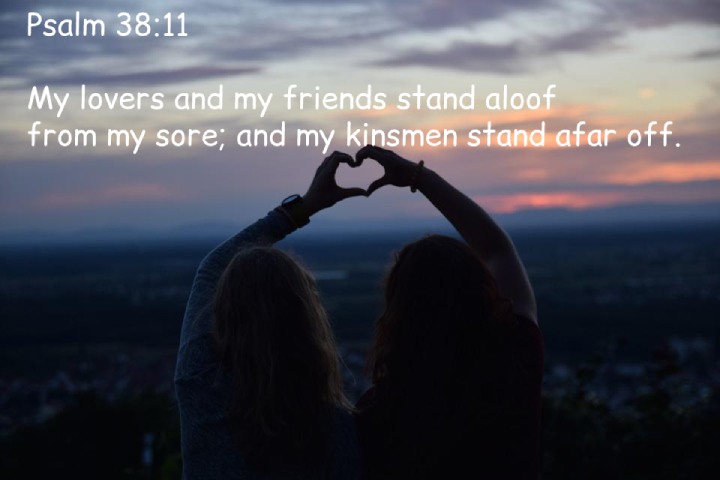 Bible Verses About Sympathy
1. Judges 2:18
And when the LORD raised them up judges, then the LORD was with the judge, and delivered them out of the hand of their enemies all the days of the judge: for it repented the LORD because of their groanings by reason of them that oppressed them and vexed them.
2. Job 29:16
I was a father to the poor: and the cause which I knew not I searched out.
3. Psalm 10:14
Thou hast seen it; for thou beholdest mischief and spite, to requite it with thy hand: the poor committeth himself unto thee; thou art the helper of the fatherless.
4. Deuteronomy 15:7
If there be among you a poor man of one of thy brethren within any of thy gates in thy land which the LORD thy God giveth thee, thou shalt not harden thine heart, nor shut thine hand from thy poor brother:
5. Job 30:25
Did not I weep for him that was in trouble? was not my soul grieved for the poor?
6. Psalm 9:9
The LORD also will be a refuge for the oppressed, a refuge in times of trouble.
7. Psalm 38:11
My lovers and my friends stand aloof from my sore; and my kinsmen stand afar off.
8. Lamentations 1:16
For these things I weep; mine eye, mine eye runneth down with water, because the comforter that should relieve my soul is far from me: my children are desolate, because the enemy prevailed.
9. Colossians 3:12
Put on therefore, as the elect of God, holy and beloved, bowels of mercies, kindness, humbleness of mind, meekness, longsuffering;
10. Job 19:21
Have pity upon me, have pity upon me, O ye my friends; for the hand of God hath touched me.
11. Isaiah 27:11
When the boughs thereof are withered, they shall be broken off: the women come, and set them on fire: for it is a people of no understanding: therefore he that made them will not have mercy on them, and he that formed them will shew them no favour.
12. Isaiah 66:13
As one whom his mother comforteth, so will I comfort you; and ye shall be comforted in Jerusalem.
13. 1 Samuel 20:34
So Jonathan arose from the table in fierce anger, and did eat no meat the second day of the month: for he was grieved for David, because his father had done him shame.
14. Isaiah 63:15
Look down from heaven, and behold from the habitation of thy holiness and of thy glory: where is thy zeal and thy strength, the sounding of thy bowels and of thy mercies toward me? are they restrained?
15. Hebrews 13:3
Remember them that are in bonds, as bound with them; and them which suffer adversity, as being yourselves also in the body.
16. Romans 12:15
Rejoice with them that do rejoice, and weep with them that weep.
17. John 11:35
Jesus wept.
18. Matthew 18:33
Shouldest not thou also have had compassion on thy fellowservant, even as I had pity on thee?
19. Matthew 9:36
But when he saw the multitudes, he was moved with compassion on them, because they fainted, and were scattered abroad, as sheep having no shepherd.
20. Daniel 1:9
Now God had brought Daniel into favour and tender love with the prince of the eunuchs.
21. 2 Corinthians 7:6
Nevertheless God, that comforteth those that are cast down, comforted us by the coming of Titus;
22. Jeremiah 20:10
For I heard the defaming of many, fear on every side. Report, say they, and we will report it. All my familiars watched for my halting, saying, Peradventure he will be enticed, and we shall prevail against him, and we shall take our revenge on him.
23. Deuteronomy 10:18
He doth execute the judgment of the fatherless and widow, and loveth the stranger, in giving him food and raiment.
24. Psalm 91:15
He shall call upon me, and I will answer him: I will be with him in trouble; I will deliver him, and honour him.
25. Psalm 69:20
Reproach hath broken my heart; and I am full of heaviness: and I looked for some to take pity, but there was none; and for comforters, but I found none.
26. Judges 11:37
And she said unto her father, Let this thing be done for me: let me alone two months, that I may go up and down upon the mountains, and bewail my virginity, I and my fellows.
27. 2 Corinthians 2:7
So that contrariwise ye ought rather to forgive him, and comfort him, lest perhaps such a one should be swallowed up with overmuch sorrow.
28. Hebrews 10:34
For ye had compassion of me in my bonds, and took joyfully the spoiling of your goods, knowing in yourselves that ye have in heaven a better and an enduring substance.
29. 1 Peter 3:8
Finally, be ye all of one mind, having compassion one of another, love as brethren, be pitiful, be courteous:
30. Mark 1:41
And Jesus, moved with compassion, put forth his hand, and touched him, and saith unto him, I will; be thou clean.
31. Job 2:11
Now when Job's three friends heard of all this evil that was come upon him, they came every one from his own place; Eliphaz the Temanite, and Bildad the Shuhite, and Zophar the Naamathite: for they had made an appointment together to come to mourn with him and to comfort him.
32. Deuteronomy 10:19
Love ye therefore the stranger: for ye were strangers in the land of Egypt.
33. 1 Samuel 20:41
And as soon as the lad was gone, David arose out of a place toward the south, and fell on his face to the ground, and bowed himself three times: and they kissed one another, and wept one with another, until David exceeded.
34. Luke 7:34
The Son of man is come eating and drinking; and ye say, Behold a gluttonous man, and a winebibber, a friend of publicans and sinners!
35. Philippians 1:7
Even as it is meet for me to think this of you all, because I have you in my heart; inasmuch as both in my bonds, and in the defence and confirmation of the gospel, ye all are partakers of my grace.
36. Jeremiah 8:18
When I would comfort myself against sorrow, my heart is faint in me.
37. Psalm 41:9
Yea, mine own familiar friend, in whom I trusted, which did eat of my bread, hath lifted up his heel against me.
38. Exodus 22:21
Thou shalt neither vex a stranger, nor oppress him: for ye were strangers in the land of Egypt.
39. Exodus 23:9
Also thou shalt not oppress a stranger: for ye know the heart of a stranger, seeing ye were strangers in the land of Egypt.
40. 2 Corinthians 11:29
Who is weak, and I am not weak? who is offended, and I burn not?
41. Philippians 2:1
If there be therefore any consolation in Christ, if any comfort of love, if any fellowship of the Spirit, if any bowels and mercies,
42. Philippians 4:14
Notwithstanding ye have well done, that ye did communicate with my affliction.
43. Hebrews 4:15
For we have not an high priest which cannot be touched with the feeling of our infirmities; but was in all points tempted like as we are, yet without sin.
Online courses recommended for you:
Books recommended for you:
ALSO READ:
What's the Difference between Sympathy, Empathy, and Compassion?