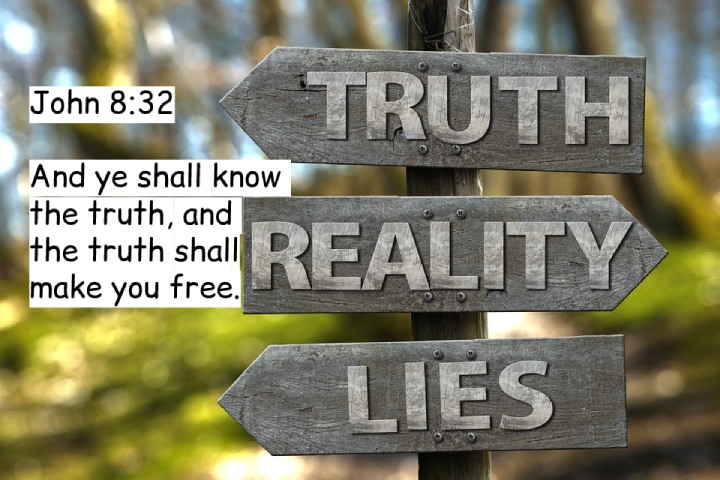 What Is Truth?
Is it something that can be measured or quantified, or is it something that is more subjective? Perhaps it is both. The concept of truth is complex, and there are many different interpretations of what it means.
Truth is the quality or state of being true. The truth is often said to be opposed to falsehood, or to deception. It refers to the actual state of things, rather than what people believe or want them to be. Truth is sometimes seen as relative, depending on the person's perspective, but it is generally believed that there is a single, objective truth that everyone can agree on.
At its core, truth is about accuracy and correctness. It is about aligning our beliefs and actions with reality. In other words, it is about living in accordance with the way things actually are. This can be a difficult task, as our perception of reality is often influenced by our biases, emotions, and past experiences. As a result, we may not always see things as they truly are.
How Do We Know What Is True?
In some cases, the truth is self-evident, like when we see a light turn on when we flip a switch. But in other cases, it can be much more difficult to determine what is true and what is not. We might need to use our reason and logic to figure it out, or we might need to consult experts who have more knowledge than we do.
Why Is Truth Important?
The pursuit of truth is one of the most fundamental human activities. It is essential for our survival, both as individuals and as a species. Without the ability to discern between what is true and what is false, we would be unable to make sound decisions, and our lives would be in danger. The truth is also important for our mental and emotional well-being. Knowing the truth can help us to feel more secure and peaceful while living in falsehood can lead to anxiety and stress.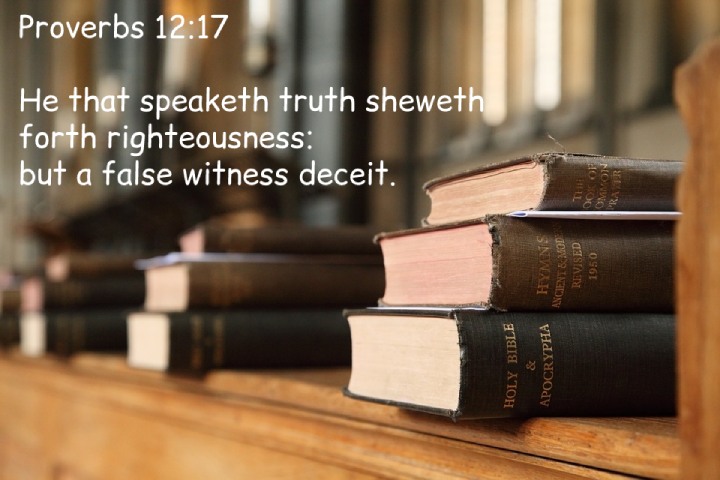 The Bible Is The Word of Truth
When it comes to the truth, there are a lot of different opinions out there. And with so many different voices, it can be hard to know who to listen to. But when it comes to the truth, there is only one source that we can trust – the Bible.
The Bible is God's Word, and it is our guide for life. It tells us who God is, what He has done for us, and how we can live our lives in a way that pleases Him. In a world full of false information and false teachers, we need to be diligent in our study of God's Word so that we can know the truth and stand firm in it.
What is your opinion on truth? Do you think it is important? Why or why not? Let us know in the comments!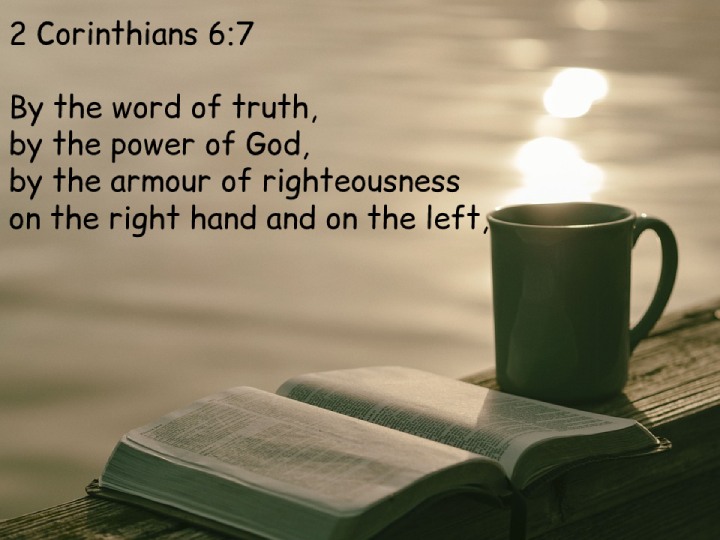 Bible Verses About Truth
1. Proverbs 12:17
He that speaketh truth sheweth forth righteousness: but a false witness deceit.
2. 2 Corinthians 6:8
By honour and dishonour, by evil report and good report: as deceivers, and yet true;
3. 1 John 1:6
If we say that we have fellowship with him, and walk in darkness, we lie, and do not the truth:
4. John 10:41
And many resorted unto him, and said, John did no miracle: but all things that John spake of this man were true.
5. Acts 20:30
Also of your own selves shall men arise, speaking perverse things, to draw away disciples after them.
6. Revelation 16:7
And I heard another out of the altar say, Even so, Lord God Almighty, true and righteous are thy judgments.
7. 2 Timothy 2:25
In meekness instructing those that oppose themselves; if God peradventure will give them repentance to the acknowledging of the truth;
8. John 14:6
Jesus saith unto him, I am the way, the truth, and the life: no man cometh unto the Father, but by me.
9. 1 Timothy 3:15
But if I tarry long, that thou mayest know how thou oughtest to behave thyself in the house of God, which is the church of the living God, the pillar and ground of the truth.
10. John 4:23
But the hour cometh, and now is, when the true worshippers shall worship the Father in spirit and in truth: for the Father seeketh such to worship him.
11. John 17:3
And this is life eternal, that they might know thee the only true God, and Jesus Christ, whom thou hast sent.
12. John 5:32
There is another that beareth witness of me; and I know that the witness which he witnesseth of me is true.
13. Revelation 3:7
And to the angel of the church in Philadelphia write; These things saith he that is holy, he that is true, he that hath the key of David, he that openeth, and no man shutteth; and shutteth, and no man openeth;
14. John 3:21
But he that doeth truth cometh to the light, that his deeds may be made manifest, that they are wrought in God.
15. John 8:32
And ye shall know the truth, and the truth shall make you free.
16. 2 Corinthians 6:7
By the word of truth, by the power of God, by the armour of righteousness on the right hand and on the left,
17. 2 Corinthians 4:2
But have renounced the hidden things of dishonesty, not walking in craftiness, nor handling the word of God deceitfully; but by manifestation of the truth commending ourselves to every man's conscience in the sight of God.
18. Psalm 51:6
Behold, thou desirest truth in the inward parts: and in the hidden part thou shalt make me to know wisdom.
19. Ephesians 4:15
But speaking the truth in love, may grow up into him in all things, which is the head, even Christ:
Online courses recommended for you:
Books recommended for you:
ALSO READ: