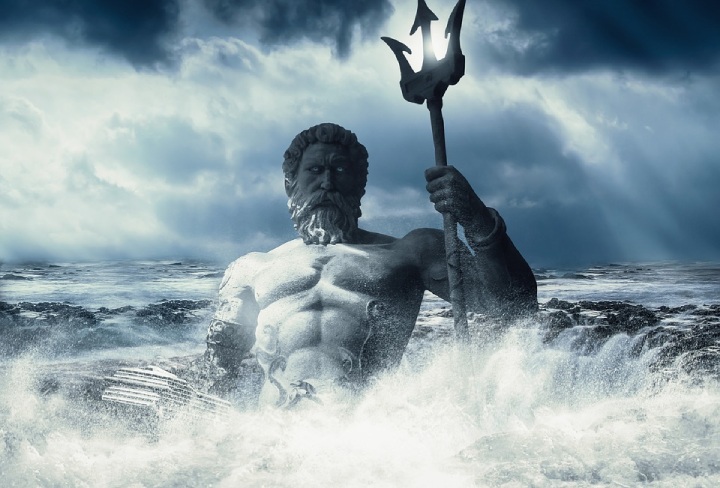 Are you worried that you have angered God? Or do you want to confirm if He is furious at you? This could be a disturbing thought and must be addressed urgently. The last thing you want is to be outside God's favor.
What Makes God Angry?
Before confirming whether God is angry with you or not, let us find out first what makes Him angry. What could a human do to enrage a loving God?
Sin causes God to be angry. He gets upset when His people disobey His commands and choose to live apart from His will. When people are doing wicked and unrighteous things in His sight, He is grieved.
Genesis 6:5-6 reveals, "The Lord saw how great the wickedness of the human race had become on the earth, and that every inclination of the thoughts of the human heart was only evil all the time. The Lord regretted that he had made human beings on the earth, and his heart was deeply troubled."
In these verses in Genesis, it was the wickedness of humankind that caused God to regret that He created them. Because of this, He sent the great flood and destroyed everything, except those in Noah's ark.
If you study the Bible, you will learn about the different sins that God hates. Gaining this knowledge will help you avoid displeasing the Lord.
Signs of God's Anger
If you think you have done something wrong—or are not sure about it—and you want to know if God is mad at you, you can check out the following signs.
1. God is Silent.
Are your Quiet Times dry recently? A Quiet Time is a moment you spend with God, involving reading His Word, prayer, and worshipping Him. If you are not enjoying your Quiet Times lately–because you seem to get nothing out of what you read in the Bible and your prayer time is dry–then maybe God chooses to be quiet.
If God is silent towards you, there may be a sin that is causing the chasm between you and the Lord. He hates sin, and He is not pleased with a person who consciously keeps sinning against Him.
2. You Do Not Feel Guilty About Your Sin Anymore.
If you are a true believer, the Holy Spirit is in you. He helps you discern between what is right and wrong before the Lord. He warns you whenever there is a temptation or danger. And He convicts you to repentance whenever you have sinned.
A Christian with a calloused heart towards sin has turned their back on the Lord. If you cannot feel any guilt for something you know is wrong, then God must be angry with you for choosing sin rather than obedience to Him.
3. You Keep Stumbling Upon Bible Verses Calling for Repentance.
Do you keep encountering verses about repentance lately? If you are consciously sinning, they are really meant for you. They could be a warning about God's wrath. He may be angry, but He is still merciful. That is why it is not surprising if He gives you chances to repent and turn back to Him.
2 Peter 3:9 says, "The Lord is not slow to fulfill his promise as some count slowness, but is patient toward you, not wishing that any should perish, but that all should reach repentance."
4. You are Humiliated.
If pride is the sin that keeps you far from God, expect Him to do something about it. The Lord despises the proud, and He lifts the humble. Do not be surprised if He has allowed you to be embarrassed in front of others because of acting proud. He will never tolerate pride.
James 4:6 says, "But he gives us more grace. That is why Scripture says: 'God opposes the proud but shows favor to the humble.'"
5. You Face the Consequences of Your Sin.
Since God loathes sins, do not expect Him to shield you from their consequences. He may be loving and gracious, but He is just too. He will let you reap what you have sown. If you have been sowing corruption, lies, and deceptions, someday the truth will prevail, and those you deceived will get back at you. If you have been engaging in immorality, do not be shocked if you have to deal with shame and pain later on.
Aside from God expressing His anger, He lets you face your sins' results because He wants you to repent. Just like a loving father, He wants you to be corrected and disciplined.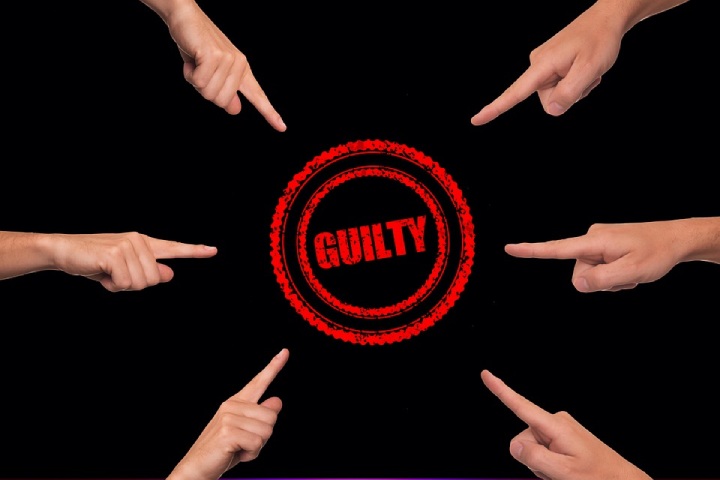 6. There is Calm Before the Storm.
If you have not received the consequence of your wrong actions, do not celebrate yet. Sometimes, God would allow you to enjoy living in sin for the longest time. You would be so comfortable that it makes you think everything is okay—that nothing terrible is going to happen. And at the most unexpected time, things start to fall apart.
This is usually the case with corrupt people. God allows them to enjoy their plunders for a while, boasting about the wealth they did not honestly gain. They may be able to travel around the world, own luxurious villas, and eat the most delicious dishes, but those will not last.
7. Your Heart is Full of Resentment.
There is peace and fullness of joy in God's presence. Therefore, if your heart is currently poisoned with grudge, jealousy, and bitterness, the Lord's presence has probably left you. However, if the Holy Spirit is in you, He will help you overcome your resentment towards others. So, if you are now comfortable being bitter towards other people, it means you are on your own.
It is also possible that the resentment you are holding to is the reason why God is angry. Christ has instructed His followers to love their neighbors (Matthew 22:37-39), even their enemies (Matthew 5:43-45). So, holding on to offenses and unforgiveness is a sin. God will not forgive you until you have forgiven others (Matthew 6:14-15).
8. Your Prayers Are Not Answered.
Do not expect Him to hear your prayers graciously if you continue to anger God with unconfessed and continuous sins. He will turn deaf ears on you. The Bible tells us that prayers will only be effective if righteous people make them.
James 5:16 says, "Therefore confess your sins to each other and pray for each other so that you may be healed. The prayer of a righteous person is powerful and effective."
9. All Efforts to Do the Ministry Are Futile.
If God is angry at you, do not expect your ministry to be fruitful. Instead of experiencing joy and passion while serving Him, you are more likely to be burnt out. Why? Provision for the ministry is scarce, the people you minister to are hardly growing or showing up, and you are in constant opposition with other leaders or volunteers. In short, you are not effective in the ministry.
Yes, it is alarming that the ministry will be affected by God's anger towards a single person. However, God cannot be mocked. You may fool the people around you, but the Lord sees everything you do. He is holy and will not allow sin to stain His work. Although He does not require someone perfect to participate in His ministry, He wants someone who strives to avoid sinning against Him.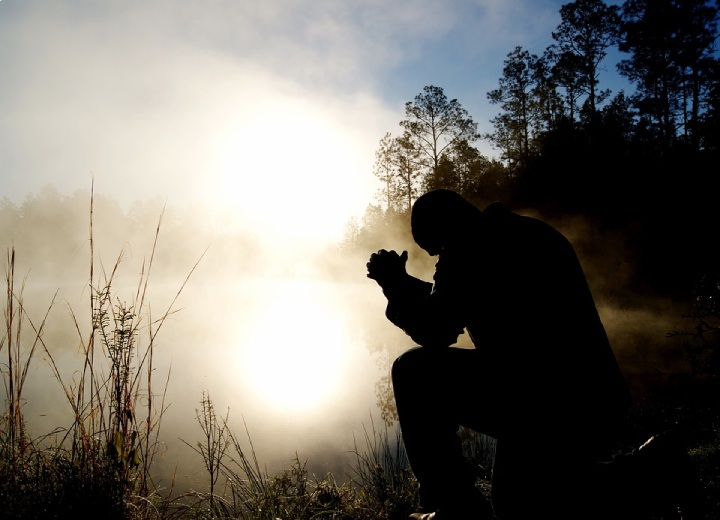 Repent While There is Time
If these signs confirm that God is really angry at you, then do not waste time. Instead, decide to repent and turn away from any sin that displeases the Lord. He is gracious, and He will forgive you if only you humble yourself and turn back to Him.
1 John 1:9 says, "If we confess our sins, he is faithful and just and will forgive us our sins and purify us from all unrighteousness."
Signs God Doesn't Love You Anymore
1. He Allows You to Struggle with Problems After Problems.
2. You Are Always Brokenhearted.
3. Your Prayers Are Not Answered.
4. Others Are Always Ahead of You.
5. You Are Not as Blessed as Others.
6. It Seems There Is No Justice for You.
7. You Are a Failure.
8. It Seems That Nobody Loves You.
9. Your Life Is Totally Messed Up.
Please visit Signs God Doesn't Love You Anymore for the details.
Online courses recommended for you:
Books recommended for you:
* As an Amazon Associate I earn from qualifying purchases.
ALSO READ: