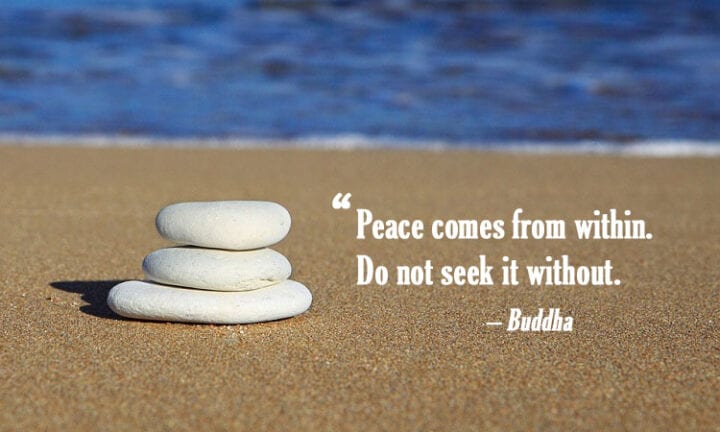 Let there be peace on Earth. This is what most of us wish to live a life free from wars, violence and conflicts. However, we often forget that peace must start from within. It is something that we have to work from inside ourselves, not something we want to receive from others. In other words, peace is made and shared, not wished and received.
We have known how the countries of the world make wars in the past. We have witnessed how our neighbors fight each other to get what they want. We have also experienced how we battle our own problems and anxieties to maintain inner peace. War or peace, chaos or order – they are states in our lives that we have to deal with continuously.
As we should not stop seeking peacefulness, we have to keep inspiring ourselves to make it. Here are 35 quotes that will inspire you to make peace, not only outside, but also within.