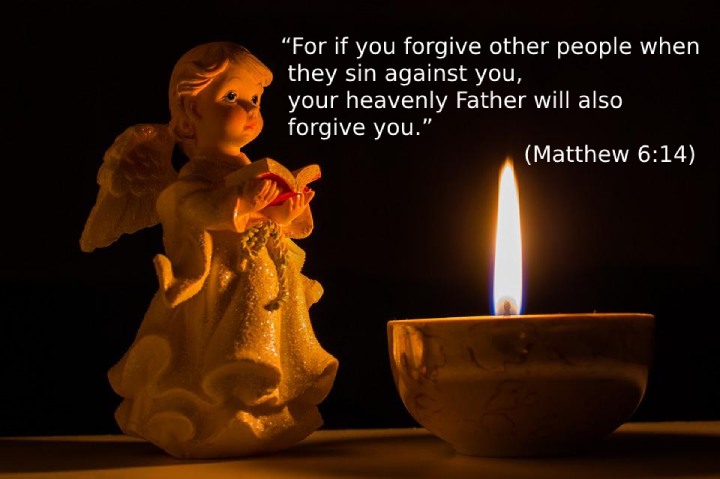 Why should you forgive those who have hurt you? Is there any excuse to keep hatred in your heart for the rest of your life? If you would understand the power of forgiveness in the Bible, the answers to the questions above will be clear as daylight.
Forgiveness plays a vital role in the message of the gospel. Without it, we will have no redemption at all. Moreover, we can take hold of God's promises through forgiveness in Christ. That is why we must learn about the entire lesson on forgiveness—why Christians should not take it for granted.
Below are several verses and explanations that talk about the power of forgiveness in the Bible. Hopefully, they can help you open your heart to forgive others as well.
Leads to Our Own Forgiveness
1. God Forgives Us If We Forgive Others.
We, humans, sin against God daily, even after we have already received Jesus as our Savior. Yet, the Lord promises that God will forgive us for those if we forgive those who have sinned against us. Therefore, this should be one of our motivations to release forgiveness to others.
"For if you forgive other people when they sin against you, your heavenly Father will also forgive you." (Matthew 6:14)
2. We are Spared from Others' Judgment.
As mentioned above, we still sin even if we are already followers of Christ. In addition, there are times when we commit sins that are so embarrassing that other believers might shake their heads in disappointment.
However, Jesus reminds all His followers not to judge our brothers and sisters but instead forgive and rebuke them in love. Thus, with forgiveness, we are saved from condemnation.
"Do not judge, and you will not be judged. Do not condemn, and you will not be condemned. Forgive, and you will be forgiven." (Luke 6:37)
3. It Cleanses Us from Unrighteousness
One of the promises that come with the power of forgiveness in the Bible is our chance to be made pure. If we repent and confess our sins, God will forgive and cleanse us from all the impurities we have committed.
"If we confess our sins, he is faithful and just to forgive us our sins and to cleanse us from all unrighteousness." (1 John 1:9)
Strengthens Relationships
4. It Prospers Love and Friendship.
Forgiveness also plays a big role in our relationships with other people. No one is perfect, so being hurt or offended by someone dear to us is sometimes inevitable. Yet, we can reconcile with them and restore our relationships with forgiveness.
"Love prospers when a fault is forgiven, but dwelling on it separates close friends." (Proverbs 17:9)
5. It Improves Kindness and Compassion for Each Other.
When we learn to forgive those who have hurt us, we practice kindness and compassion. These are not easy to give to unlovable people. However, God's grace reminds us that we are also unlovable since we keep hurting God with our sins, but He still forgives us. We ought to do the same to our brothers and sisters.
"Be kind and compassionate to one another, forgiving each other, just as in Christ God forgave you." (Ephesians 4:32)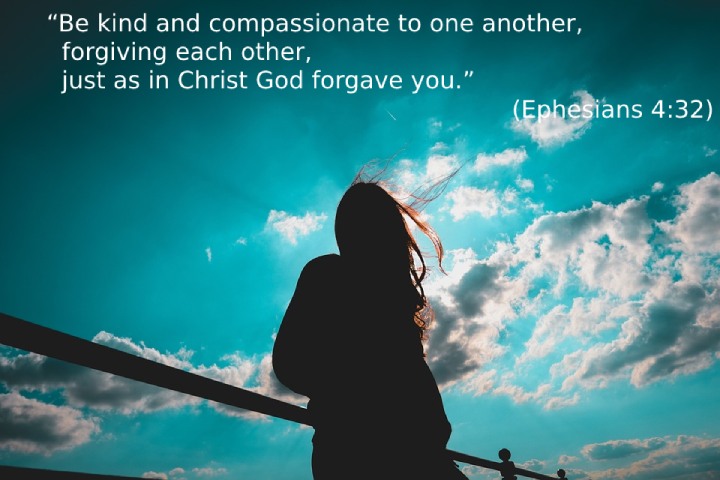 6. It Teaches Patience and Grace.
Some people would hurt us again even though we have forgiven them before. However, Jesus tells us that we should forgive as often as possible (just like how God deals with us). This is a hard teaching, but if we are determined to obey God all the way, we will learn to be patient and gracious to the people surrounding us.
"Then Peter came to Jesus and asked, 'Lord, how many times shall I forgive my brother or sister who sins against me? Up to seven times?' Jesus answered, 'I tell you, not seven times, but seventy-seven times.' " (Matthew 18:21-22)
Reveals God's Grace and Power at Work in Us
7. We Have Received Forgiveness Through Christ's Sacrifice for Us.
Forgiveness does not only strengthen our relationships with other people. It enables the power of the Holy Spirit to transform us from the inside. We are saved by grace through faith in Christ, who paid for our sins with His death. With this sacrifice comes our forgiveness and eternal salvation.
"In Him we have redemption through His blood, the forgiveness of sins, according to the riches of His grace which He made to abound toward us in all wisdom and prudence." (Ephesians 1:7-8)
8. It Brings Us Out of Darkness.
Sin entraps people in the dark with its curses. With sin comes hopelessness, brokenness, and other miseries of different kinds. These blinded us from the truth of our identity and unlimited hope in God.
Therefore, we should be grateful for the forgiveness we have in Christ. It gets us out of the dark and lets us see God's goodness in the light.
"He has delivered us from the power of darkness and conveyed us into the kingdom of the Son of His love, in whom we have redemption through His blood, the forgiveness of sins." (Colossians 1:13-14)
9. It Helps Us to Understand God's Grace Better.
How does forgiveness help us be more grateful for God's grace? If you have sinned so much in your past and you encountered Christ, you would realize that you owe him so much. He has forgiven you all your sins. This is one of the humbling experiences that many people who think they are righteous do not understand.
You can observe that the most compassionate people out there are those who came from a dark past and now enjoy a new life in Christ. They can treat others with grace because they have experienced grace.
"Therefore I say to you, her sins, which are many, are forgiven, for she loved much. But to whom little is forgiven, the same loves little." (Luke 7:47-48)
10. God Forgets Our Sins Because of It.
Another beautiful thing we talked about the power of forgiveness in the Bible is how God chooses to forget our sins because of it. Those who have put their trust in Christ and repent from their sins are forgiven by God. And with this forgiveness comes a second chance at life—to live meaningfully with a purpose.
This verse below assures us that we can live without guilt because our sins have been forgiven and forgotten.
"I, even I, am He who blots out your transgressions for My own sake; and I will not remember your sins." (Isaiah 43:25)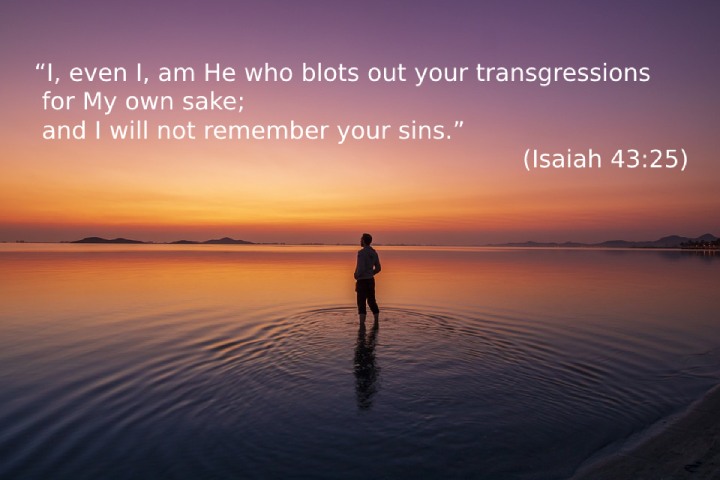 Choose to Forgive
If you are a Christian who is grateful to God for forgiving your sins, may you open your heart to forgive others too. Just like how God chooses to forget about the sins you have repented from, you should also choose to forgive those who have hurt you.
It is understandable that you are afraid to be hurt again. Well, giving your trust is a different story. It is okay to forgive someone but not trust them again. Of course, you have to protect yourself too.  God does not want you to stay vulnerable with people who have hurt you many times and not shown any sign of change.
Forgive mainly for yourself. It is your act of obedience to God, causing your own forgiveness and the Lord's mercy to be showered upon you. Hopefully, this blog helps you appreciate the power of forgiveness in the Bible.
Online courses recommended for you:
Books recommended for you:
* As an Amazon Associate I earn from qualifying purchases.
ALSO READ:
10 Ways to Build Forgiveness in a Relationship