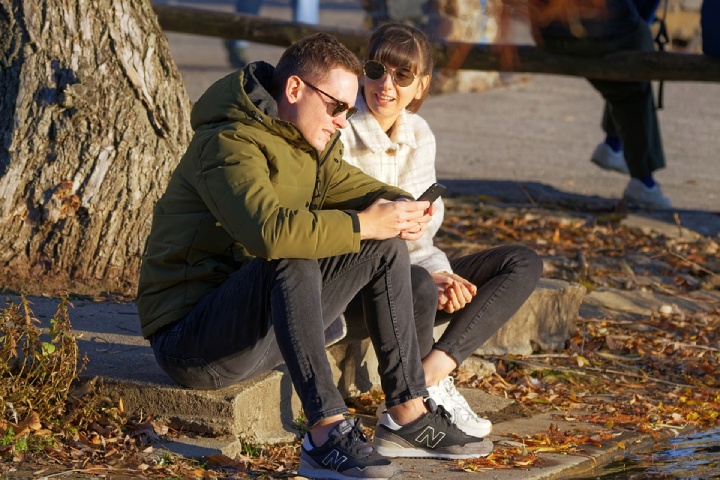 Are you having your first date with this cute girl soon? You are probably nervous, fearing she would find you boring or a big turn-off. To shake off this anxiety, you must be ready with a list of the things to talk about with a girl.
If you are still clueless about what could engage you in an interactive conversation with her, you can check out this list:
Something Close to Her Heart
1. Family
Most girls would melt if you talked to them about their families. If your date is one of them, she will surely soften up if you ask about the family she grew up with.
2. Pets
Ask the girl if she likes animals. If yes, follow up with a question about her pets and insert how you would love to meet them. You can also share about your own pets.
3. Hobbies
It is safe to talk about favorite hobbies. Ask the girl what she loves to do during her free time. Who knows? You could share the same pastimes, and you might do them together in the future.
4. Friends
You can also ask about her friends' favorite hangouts and leisure altogether. Based on her kind of friends, you can know more about her.
5. School/Work
Is she still studying or working? Talk to her about what she loves about school or her job. You can also share some glimpses about your own.
6. Hometown
If you are not from the same place, it is sensible to ask about her hometown. And while she talks, let her feel that you are excited to visit her place.
7. Childhood Memories
Another interesting topic would be your unforgettable childhood memories. You can talk about funny, embarrassing, or scary experiences.
8. Interests
You can also share your interests. Ask each other about your favorite activities or topics. This is an excellent way to get to know each other more.
9. Talents
Aside from interests, finding out about the girl's talents will help you know her too. Is she good at singing, dancing, painting, or writing poems? Make sure to express your admiration for what she can do. It will make her feel good about herself.
Her Aspirations
10. Dream Career
If she is not established yet, you can ask her about her dream career. Your date would be delighted to share her dreams with you. So, why not talk about your career plans and why you like certain professions.
11. Ideal Guy
For sure you are interested in knowing this. So, gather your courage to casually ask her about the traits she likes in a man. You could be the one she is looking for!
12. Future Family
It would not hurt to ask about her dream family. How many kids does she want? Where does she like to live? Is she willing to be a full-time mom? Or does she want to be both a career woman and a doting wife and mother?
13. Short-term Goals
It is also wise to talk about goals, and you can start with short-term ones, such as her plans for the following months. You may also ask her about her yearly goals.
14. Long-term Goals
To sound more mature and serious in getting to know her, ask about her long-term goals. Aside from her dream career, what else does she want to accomplish for herself? Does she want to migrate abroad or buy herself a property in your current city? Is she planning to establish a business or get the CEO position at her current company?
15. Investments
If you think she is a practical girl, she would surely love talking about investments. Does she like investing in new businesses, or does she want to play it safe by investing in established companies? When you open up about this topic, just make sure you do not sound like an opportunist who is after wealthy women.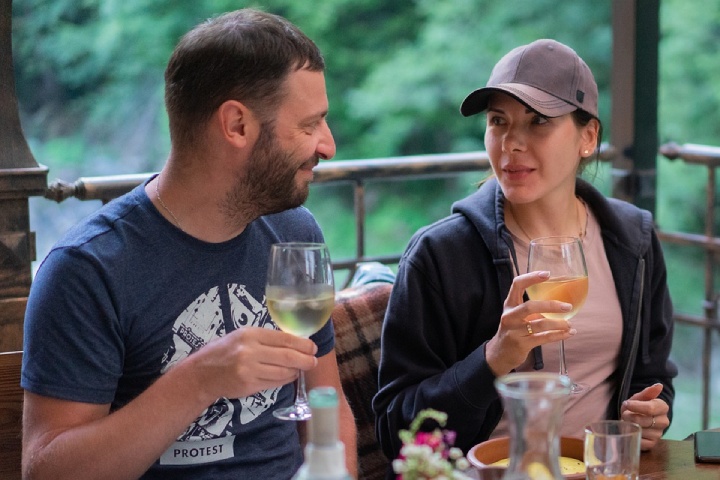 Common Interests
16. Current Events
You can open up about current events if you want more random topics. If she seems interested in talking about the economy, the government, or wars happening abroad, you have many topics to choose from.
17. Politics
If you open up about politics, make sure to keep it subtle unless you share the same point of view. Do not debate, or you might lose this chance at love for good.
18. Movies
Does she love films? If yes, try asking her about her favorite movies. Good thing if you share the same taste in film genres, so you can suggest other movies she might love.
19. TV Series
You can also open up about the newest drama series craze. If she gets excited because she watches it or wants to watch it, keep the conversation more exciting by suggesting you watch it together sometime.
20. Music
How about her favorite songs? What kind of music does she listen to? Does she love pop, country, or classic songs? Everyone loves music, so this topic is one of the easiest ways to hook her in a conversation.
21. Food
Who can resist mouth-watering food? Most girls, despite the diet trends, love to eat. So, if you want to win her over, you can ask her about her favorite desserts, snacks, or cuisines. Tell her that you would love to have them on your next date.
22. Celebrities
Is she interested in entertainment buzz? Who are her favorite Hollywood actors? What can she say about the Johnny Depp-Amber Heard issue? What can she say about Will Smith being banned from the Oscars for ten years?
23. Fashion
Can you tell if she loves fashion? If yes, and you have some ideas about the style trends, you can start a conversation about that. You can ask if she is into designer bags, shoes, and clothes.
24. Travels
You can also ask her if she loves to travel. How many countries has she been into? Does she love going to the beach or trekking up to the mountains?
25. Books
Is she a book lover? Find out about her favorite books and authors. You can also ask her to suggest some great reads.
26. Sports
Surely, you would be more comfortable talking about sports. Who knows? She could love them too! Try to open up about the topic and see if she seems interested. If yes, talk about the games she likes and the teams she roots for.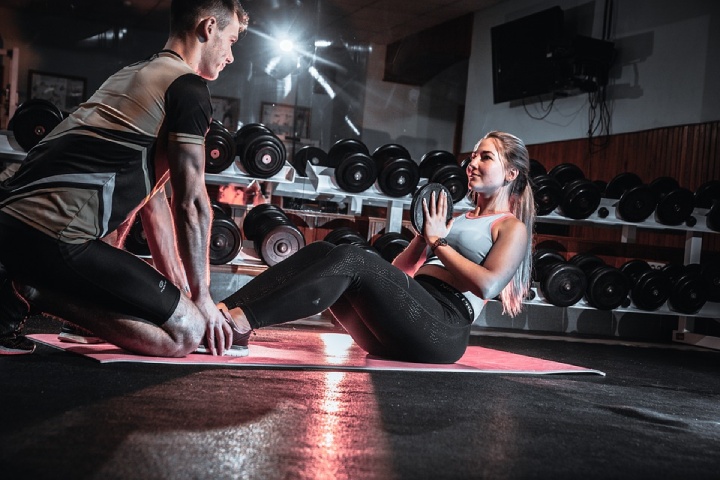 More Personal
27. Faith
If you are already comfortable talking about more personal stuff, you can try opening up about faith. For example, does she believe in God? What church does she go to?
28. Painful Experiences
If she starts giving hints about her painful past, assure her that she can talk to you about it if she wishes to. Be a good listener as she recalls her heartbreaks and compliment how strong she is.
29. Biggest Lesson Learned
This may sound a cliché, but most girls would love to answer your "What is your biggest lesson in life?" question. She would love to share with you her nuggets of wisdom.
30. Inspirations
You can also ask about her motivations for working hard. This topic can also lead you to deeper conversations, which can help you know each other more.
From the Heart
Whatever topics you talk about, make her feel that you are interested in listening to her. If she is as delighted as you to go on this date, any topic will be interesting. What matters the most is how sincere you will be with each other.
Online Courses Recommended For You:
Books Recommended For You:
* As an Amazon Associate I earn from qualifying purchases.
ALSO READ: