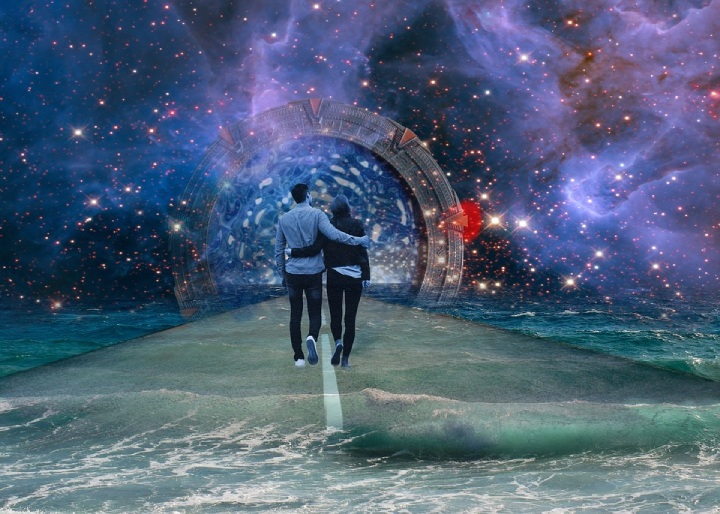 Many individuals are curious how they would know if the person they are dating is the one. You could be one of them. Probably, you are wondering how God will lead you to your spouse.
God is a brilliant love story writer. Usually, He writes exceptional stories—those that humans can hardly predict. He can create the sweetest story out of two 'boring' persons. He may turn enemies into lovers. Or He can even make failure relationships right by His grace in His own time.
In short, the Lord can use different ways to lead a person to their future mate. Usually, He does not use the same storyline for every couple. That is why expect that your love story will be far from what you can imagine.
Isaiah 55:8-9 says, "'For my thoughts are not your thoughts, neither are your ways my ways,' declares the Lord.' As the heavens are higher than the earth, so are my ways higher than your ways and my thoughts than your thoughts."
However, if you are really eager to find out through what possible ways God will lead you to your spouse, you can consider the following possibilities:
9 Amazing Ways God Leads You to Your Spouse Video
9 Amazing Ways God Leads You to Your Spouse
1. It Can Be Through Friendship.
Most successful marriages are built on a solid friendship. Also, Christian couples are really encouraged to start as friends before jumping to a romantic commitment. Friendship allows two individuals to get to know each other well, even better than through dates. In many cases, the Lord allows future couples to start as good friends without attraction at all. It allows them to be real with each other since they have no reason to impress anyone.
Who knows if you might end up with one of your good friends now? Well, only God does. So, all you can do now is be a genuine friend to everyone.
2. It Can Be Through Your Common Friends.
Your future spouse may not be a friend initially, but God may use your friends to let you meet the right one. You may not know it now, but probably one of your friends is the key to your love life. God is full of surprises, you know.
How would you know if your friend's friend is your "the one"? You may start being friends with the person before realizing it. Or it could be possible to be attracted to that individual right from the beginning—and it could be a mutual feeling. Just a friendly reminder, though: take it slow and pray about it.
3. It Can Be Through Family.
How good it would be to meet your spouse through your family! We are not talking about an arranged marriage here. Instead, it could be meeting the person through one of your siblings or even your parents. Like, they could be a family friend. For example, that individual could be the son or daughter of your mom's friend, and you have practically grown up together. Or it could be your sister's best friend who has happened to frequent your house since they were in high school.
This is another example of how unexpected God's ways are. The beautiful thing about this setup is that you would not have difficulty adjusting to each other. Since you have known each other for a long time, it will be easier to develop trust.
4. It Can Be Through Work.
Dating a colleague is not an unusual story. Many people have developed attraction and emotional attachment with their workmates. Going to the same office and doing the same tasks together daily would help you discover more about each other.
This is why it is important to ask God for guidance in every significant decision, including taking job opportunities. Being sensitive to God's will can help you get closer to your future mate. But, on the other hand, the wrong decisions may lead you to the wrong places where you can end up in wrong relationships.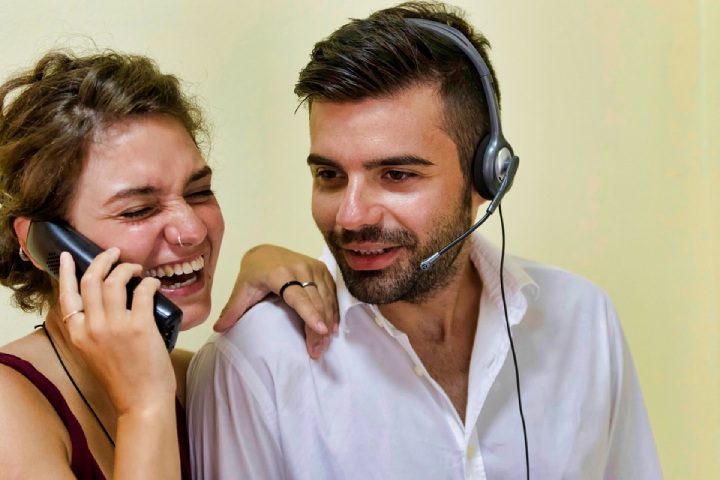 5. It Can Be Through Common Interests.
God may also use your passion, hobby, or talent to lead you to the right person. For example, some couples have started with hanging out for the sake of music, art, or adventure. Books, pets, or sports have brought others together.
Remember, even your traits and talents are from the Lord. Probably, He was thinking about your love story when he decided to assign you your personality and innate abilities.
6. It Can Be Through Trials in Life.
Some relationships have been formed through various challenges in life. Yes, God may use your hardships to introduce you to the right one. For example, this person could be your encourager, helper, or listener during the times you wanted to give up.
Remember, the most genuine people who care for you will be revealed at your darkest hour. You may have a lot of friends when you were doing great, and you had something to give, but the true ones would stay when you were down and had nothing.
7. It Can Be Through the Ministry.
Many Christian couples have been joined together by their love for God. Some could have started by being simple churchmates. Then, they could have found themselves in the same ministry—such as the Sunday school, worship team, or campus ministry. As they worked for the Lord together, they would get to know each other better. In addition, the passion they shared made them realize that they were perfect for each other.
So, what is your current ministry? If you are not part of one yet but want to marry a mature Christian partner, this could be the best avenue. First, however, make sure that your motive is correct when you join a ministry—and that is to serve God.
8. It Can Be Through Prayers.
Of course, praying for the right person will be a big help if you want God to lead you to your spouse. Praying indicates that you are seeking God's will for your marriage. It means that you are asking God to take control of this area in your life. And once God answers that prayer, it will be clear to you since you can see what you have been praying for in the person.
When you pray for your future mate, it is best to lay down the specific characteristics you want your spouse to possess. They must be Christlike and glorifying to the Lord, of course. Also, it is not advisable to be praying for a specific person as that would be dictating God.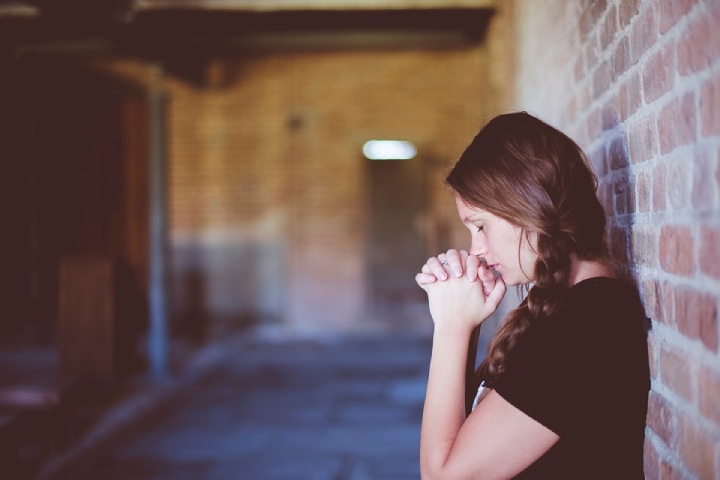 9. It Can Be Through Mistakes, Redeemed by His Grace.
Unfortunately, not all successful marriages have started right. There are ones that have begun in sin and outside God's favor. Some could have hurt others. And others started with abuse and other toxic elements. These marriages were dysfunctional and would not last in the world's view.
However, when these broken couples had surrendered their lives to God and invited Jesus to their marriages, they experienced breakthroughs. With God, nothing is impossible, so He has the power to turn lives and relationships around.
A Unique Love Story
The abovementioned ways are only some of the possible means that God will use to lead you to your spouse. However, you cannot outguess the Lord. There are countless other ways for Him to formulate your love story. You need to do now to pray for His will and serve Him while you are waiting.
Hopefully, Psalm 145:13-15 can encourage you to wait upon the Lord:
"The Lord is trustworthy in all his promises and faithful in all he does.  The Lord upholds all who fall and lifts up all who are bowed down.  The eyes of all look to you, and you give them their food at the proper time.  You open your hand and satisfy the desires of every living thing."
Online Courses Recommended For You:
Books Recommended For You:
ALSO READ: