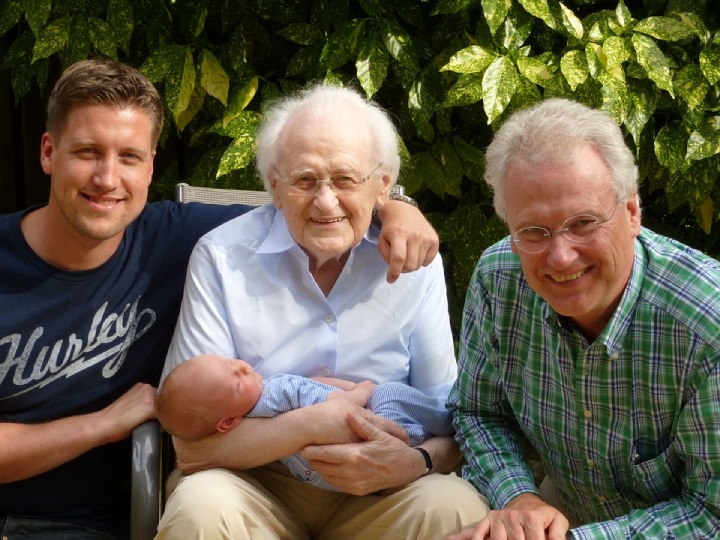 If you have grown up with responsible and loving parents, you are blessed. Not every person had the opportunity to grow in a complete family nor meet their birth parents. Some did know their parents, but they only experienced abuse and neglect from them.
Now that you are grown up and independent, it is time that you give back to your parents. Show your gratitude to them for raising you well.
If you are looking for various ways to show love to your parents, here are some of them.
1. Visit them often. 
If you live on your own now, make it a habit to schedule visits to your old home. If distance and time permit, visit your parents weekly. You do not have to stay long. All you need is to check how they are doing and catch up with them.
2. Call them regularly.
If it is not possible to visit your parents regularly, you can call them instead. With the advanced technology, you may even have daily chats and video calls with them. Thus, your mom and dad would not feel like you are away at all.
3. Send them practical gifts. 
On special occasions, such as Christmas, Mother's Day, Father's Day, and birthdays, think of practical gifts to give your parents. Yes, flowers, cards, and the likes are thoughtful and nice, but your parents will feel more of your care through presents that they can use in their daily lives. Examples of these are pajama sets, comforter, and coffee maker.
4. Clean the house for them. 
Another way to show your love to your parents is by helping them with the household chores. This tip is applicable if you still live with them. Helping them clean the house will give your parents extra time to rest.
5. Cook them their favorite food.
You can also express your love by cooking hearty meals for your parents. If you know their favorite dishes, it would be sweet to serve them. Your mom and dad will surely appreciate your gesture.
 6. Do their laundry. 
Of course, initiating to wash their clothes will let your parents feel that you care about them. This simple chore may not be done every day, but regularly doing it shows thoughtfulness, which your old folks would thank you for.
 7. Do not raise your tone at them. 
Even when you are stressed and irritable because of problems, never raise your tone at your parents. Raised voice means disrespect. Thus, remember to be kind and gentle with your parents every time you talk with them.
8. Respect their point of view. 
They may be your parents, but still, you are different from them. Therefore, it is normal to have opposing opinions with them sometimes. Even if you have conflicting ideas and perceptions, it is still essential to keep your respect for your parents. Avoid insisting on your points and criticizing their views.
9. Avoid arguing with them. 
In connection to no. 9, do not argue or debate with your parents. If you disagree with them, try to explain your thoughts calmly. If you are tempted to raise your voice or argue with them, choose to keep quiet or excuse yourself to leave.
10. Listen to them attentively.
Whenever you are catching up with your parents, or they are sharing something with you, give them your full attention. Let them feel that you are eager to listen to them, no matter how busy you are.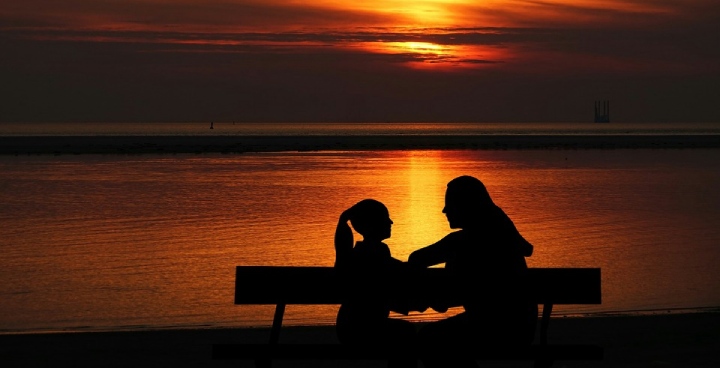 11. Do not appear bored when talking to them. 
In connection to no. 10, show your parents that you are interested in talking or listening to them. Avoid showing signs of boredom or impatience, such as checking your watch now and then as they talk.
12. Pay attention to them when talking. 
Whenever you are talking with your parents, let them feel that you are paying close attention. Avoid checking your phone or scrolling on social media. Or switch off the television or put your laptop aside.
13. Take care of them when they are sick and old. 
Your parents took care of you when you were young, including whenever you were sick. Now that they are growing older, it is time to return the favor. See to it that their needs and safety are secure. Then, if they get sick, be by their side and assure them that you will never leave them.
 14. Stop holding childhood grudges against them. 
If you have issues with your parents since your childhood, choose to forgive them. Remember that your mom and dad are getting older, and you will not have them forever. Therefore, do not waste more time and start making good memories with them.
15. Take them on a date. 
Your parents love spending time with you. Even a simple stroll to the park, a quick snack at the nearest fast-food restaurant, or an unplanned visit to the movie theater would thrill them.
16. Organize a family reunion. 
Your parents miss having you and your siblings complete at home. Even if you all have your own lives to lead now, do not forget get-togethers, especially on special occasions, like Christmas. Your old folks would be looking forward to these family reunions.
 17. Bring them on holiday trips. 
Your parents must have devoted their lives to working hard for your needs. They probably did not have the time and budget to enjoy themselves when they were younger. Now, if you can afford it, why not treat them to holiday trips? It does not have to be abroad. You can bring them to a local beach paradise for a start.
18. Hug them as often as possible. 
You will not always have the chance to hug your parents. Therefore, do it whenever you have the opportunity. Hug them whenever you arrive home or when you are about to leave. You can also hug them when you are happy or sad.
 19. Let your kids play with them. 
If you have children already, your mom and dad would surely love to have your children around. Allow them to spoil your kids once in a while. Let them experience the joy of being surrounded by small kids again. For sure, they sometimes wish they could turn back time to when you were still toddlers and dependent on them.
20. Thank them for their hard work. 
Have you ever told your parents how grateful you are for everything they have done for you? If not yet, do it now. Thank them for doing their best to provide for your needs. Thank them for their sacrifices. Your gratitude would mean so much to them.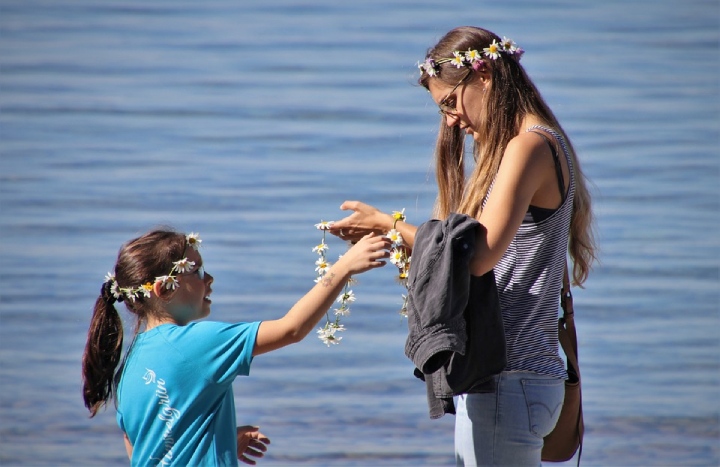 21. Pray for them. 
Praying for your parents is one of the most important expressions of love. You may not be with them all the time, but God is. Therefore, entrust them and their needs to the Lord. Ask Him to keep them safe from harm and give you the chance to bless them back.
Savor Your Time Together
You are blessed to have loving parents. No matter how busy you are with your career and own family, do not forget about them. They are growing older and lonelier as years pass by. Now, it is your chance to take care of them.
Related Article: 40 Ways to Respect Your Parents
Online Courses Recommended For You:
Books Recommended For You:
* As an Amazon Associate I earn from qualifying purchases.
ALSO READ: