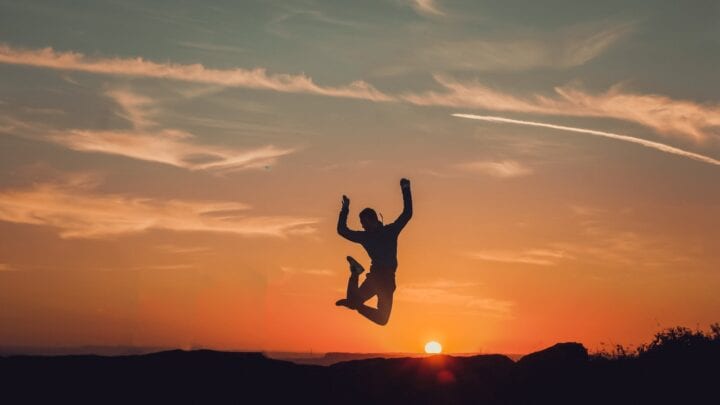 The best thing you can do for yourself is achieving self-actualization, and this would only happen if you reach your highest potential. However, this does not happen overnight and there are always roadblocks along the way.
If you want to unlock your full potential, then you can check out these 17 ways I have listed below. Hopefully, these insights will help you achieve your best.
1. Discover your purpose.
The first thing you need is to have a direction for where you really want to go. In order to do this, you need to discover first what is the purpose of your life—why you exist. The only one who can answer this is God, your creator, so you need to draw closer to Him to learn more about His will and plans for your life.
ALSO READ: What is the Purpose of Life according to the Bible?
2. Set goals.
Along the way of discovering your purpose, it is important that you set the goals that you want to achieve within a span of time. You can create short-term goals, like being able to finish a book within a week, or long-term goals, such as establishing your business in five years.
3. Try to learn as many skills are possible.
Grab opportunities that will allow you to learn new skills. As availability and resources permit, enroll yourself in seminars or workshops that offer skill training. The more skills you have, the more bankable you become, plus you would never know when these skills would come in handy.
4. Find out how you can improve your existing talents/skills.
Do not settle with acquiring new skills. Taking your old talents to the next level will be a worthy investment. Upgraded skills can make you more in-demand in your career field.
5. Do not take shortcuts to success.
Be patient with the process of promotion, not just in the office, but in life overall. For instance, no matter how excited you are to earn bucks, do not quit school just so you can go to work already. Also, avoid under-the-table transactions, like bribing, just to get promoted at work, but rather work hard for that opportunity.
6. Be willing to start from the bottom.
It is okay to start at the lowest position in a company. As you work hard up, you will learn a lot about the nature of your career, and you can use those learnings to be an effective leader once you are at the top.
7. Let go of bitterness towards others.
If you have grudges against some people, then forgive and wish them well. Resentment can dull the heart and it can have an impact on how you perceive life and your desire to be successful. It will make you turn those who hurt you into unknowing rivals, and your motivation of achieving your goals will be to surpass them—which is not healthy.
ALSO READ: 8 Effective Ways to Overcome Bitterness and Resentment 
8. Surround yourself with successful people.
The people you usually spend time with have an influence on how you think and behave. As the author and motivational speaker, Jim Rohn, said, "You are the average of the five people you spend the most time with." Therefore, if you want to have the mindset of an achiever, then be surrounded by achievers.
9. Do not stop learning.
No matter how old you become, always find an avenue to study and learn new knowledge. Technology evolves fast daily, and so does knowledge. For this reason, you need to keep yourself updated so you never get left behind.
10. Be optimistic about your future.
The higher the peak is, the steeper it is to the top. Reaching for your highest potential requires a strong will because the journey to it will not be easy. No matter how much you struggle in the process, be positive that you will harvest the fruit of your perseverance someday.
ALSO READ: How to be More Optimistic and Positive in Life
11. Treat failures as stepping stones to success.
Failures are inevitable. However, they should not be a reason to quit on your goals. Instead, you can treat them as challenges that will mold you to be more effective in your craft. Use them as a motivation to do it better next time.
12. Keep your feet on the ground.
No matter how far you have reached already, never let success nor achievements get into your head. Stay humble wherever you go and whoever you meet. You never know how arrogance could turn better opportunities off.
13. Create a disciplined daily habit.
Successful people are disciplined, especially when it comes to time management. If you want to excel in your career, then you also need to manage your time and resources wisely. Let go of unnecessary habits, like watching television two hours a day, and replace them with productive ones.
14. Stick to people who can serve as your mentors.
Learn from the people you look up to. If you are friends with them, or you work for them, then ask them to mentor you. You can also learn by observing how they do things, treat people, and manage their business and even personal life.
15. Do not make competition an inspiration.
Never ever make competition as your motivation to unlock your full potential. What could you gain if you beat your rivals? And what if you never get to surpass them? It would only lead you to self-pity and more resentment.
16. Know your priorities.
Reaching your highest potential requires focus. You need to concentrate your energy on the activities and things that can help you achieve your goals. This means setting your priorities right and even sacrificing some habits and relationships, if necessary.
17. Acknowledge God in your life.
James 1:17 says that every good and perfect gift is from above. Meaning, your career, skills, and opportunities are gifts from God. If you want to be a good steward of these gifts by pursuing excellence, then the best person who can help you achieve it is no other than God. By praying and seeking His wisdom through His Word, you will have a clearer guide of how to reach your highest potential.
Go for It
With determination and hard work, nothing is impossible for you to achieve. Just give your best and never give up, even when it gets tough. Someday, you will get what you are aiming for.
ALSO READ: 10 Ways to Fight for Your Dreams