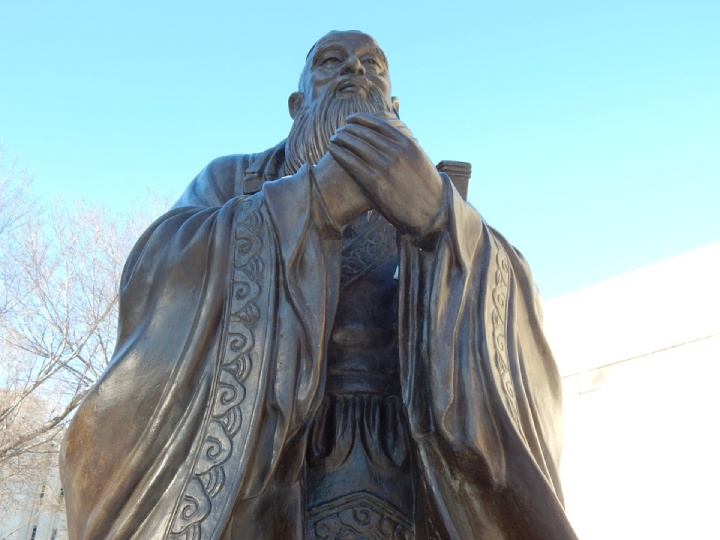 The wisdom of Confucius has stood the test of time. For over 2500 years, his quotes and sayings continue to be influential and applicable in different aspects such as society, politics, and personal growth. These words of wisdom give us great insight into how we should live our lives and interact with others.
In conclusion, these are some famous quotes by Confucius on different topics, which are still relevant in modern society.
Best Confucius Quotes and Sayings to Motivate and Inspire You Video
Best Confucius Quotes and Sayings to Motivate and Inspire You
1. "Wherever you go, go with all your heart."
2. "Roads were made for journeys, not destinations."
3. "Real knowledge is to know the extent of one's ignorance."
4. "Three things cannot long be hidden: the sun, the moon, and the truth." "What you do not wish upon yourself, extend not to others."
5. "Learn as if you were not reaching your goal and as though you were scared of missing it."
6. "To understand yourself is the key to wisdom."
7. "Sincerity is the way of heaven."
8. "When anger rises, think of the consequences."
9. "Love is like a spice. It can sweeten your life – however, it can spoil it, too."
10. "The true gentleman does not preach what he practices till he has practiced what he preaches."
11. "It is man that makes truth great, not truth that makes man great."
12. "Silence is a true friend who never betrays."
13. "Faithfulness and sincerity are the highest things."
14. "The journey with a 1000 miles begins with one step."
15. "Learn avidly. Question it repeatedly. Analyze it carefully. Then put what you have learned into practice intelligently."
16. "Anyone can find the switch after the lights are on."
17. "Everything has beauty, but not everyone sees it."
18. "To love a thing means wanting it to live."
19. "Study the past, if you would divine the future."
20. "Can there be a love which does not make demands on its object?"
21. "He who speaks without modesty will find it difficult to make his words good."
22. "If you try to do too much, you will not achieve anything."
23. "True goodness springs from a man's own heart. All men are born good."
24. "You can successfully force people to follow a certain course, but you cannot force them to understand it."
25. "The man who asks a question is a fool for a minute, the man who does not ask is a fool for life."
26. "The man who moves a mountain begins by carrying away small stones."
27. "The superior man is satisfied and composed; the mean man is always full of distress."
28. "Do not let a leader lead you on a bad path."
29. "You are what you think."
30. "He who conquers himself is the mightiest warrior."
31. "Our greatest glory is not in never falling, but in rising every time we fall."
32. "Knowing something is not as good as liking it. Liking something is not as good as rejoicing in it."
33. "Be not ashamed of mistakes and thus make them crimes."
34. "I slept and dreamt life is beauty, I woke and found life is duty."
35. "To be truly happy and contented, you must let go of what it means to be happy or content."
36. "Only the wisest and stupidest of men never change."
37. "Don't complain about the snow on your neighbor's roof when your own doorstep is unclean."
38. "If you make a mistake and do not correct it, this is called a mistake."
39. "A youth is to be regarded with respect. How do we know that his future will not be equal to our present?"
40. "I hear and I forget. I see and I remember. I do and I understand."
41. "When it is obvious that the goals cannot be reached, don't adjust the goals, adjust the action steps."
42. "Education breeds confidence. Confidence breeds hope. Hope breeds peace."
43. "Study without reflection is a waste of time; reflection without study is dangerous."
44. "Learning without thought is labor lost; thought without learning is perilous."
45. "A superior man is modest in his speech, but exceeds in his actions."
46. "The people may be made to follow a path of action but they may not be made to understand it."
47. "Choose a job you love, and you will never have to work a day in your life."
48. "Those who cannot forgive others break the bridge over which they themselves must pass."
49. "It is not possible for one to teach others who cannot teach his own family."
50. "If you look into your own heart, and you find nothing wrong there, what is there to worry about? What is there to fear?"
51. "If a man in the morning hear the right way, he may die in the evening without regret."
52. "It does not matter how slowly you go as long as you do not stop."
53. "Ignorance is the night of the mind, but a night without moon or star." "Forget injuries, never forget kindnesses."
54. "Words are the voice of the heart."
55. "Good people strengthen themselves ceaselessly."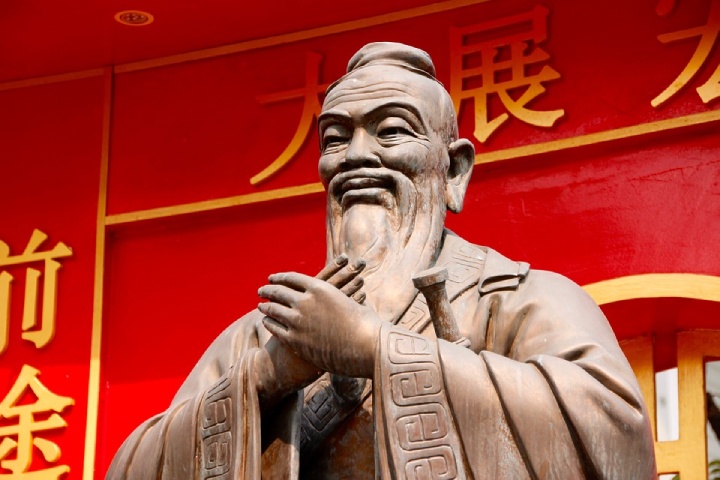 Online courses recommended for you:
7 Critical Areas to Develop before Graduating from College
Grow, Win and Thrive as you Develop Knowledge and Skills that Last a Lifetime; This is a power-packed course for college students who aspire to develop themselves in ways that will undeniably propel them to unimaginable heights of success during college and thereafter. It is right for you if you are serious about becoming the BEST version of yourself and thrive during and after college.
Create A Simple Daily Success Routine To Transform Your Life
Introducing 'The Amazing Routine' – Boost your Happiness, Confidence, Focus, Motivation and Power.
Life Mastery – Happiness, Health & Success
Practical techniques to successfully master work-life balance, happiness, and goal setting; If you feel like things aren't turning out as you'd dreamed, you want to progress faster, or you're overwhelmed with stress and worry, then this course will CHANGE YOUR LIFE.
Books recommended for you:
* As an Amazon Associate I earn from qualifying purchases.
ALSO READ:
100 Motivational Quotes to Inspire You to Achieve Success in Life