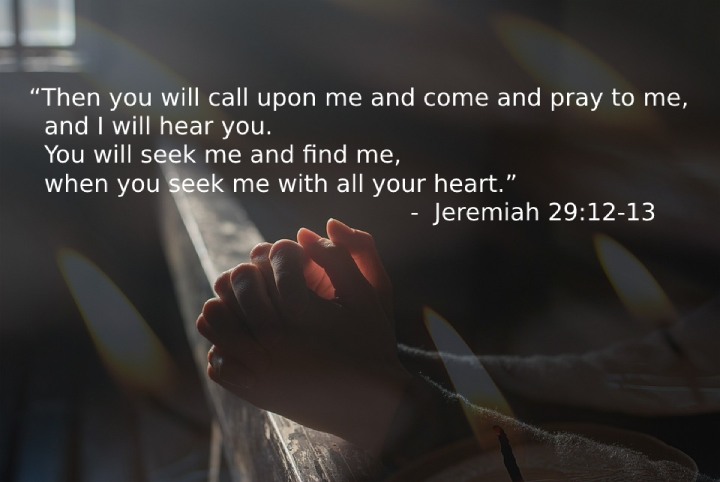 The Lord rewards those who seek His will and strive to live a life pleasing to Him. Just like a good father, he does not withhold good things from His children on earth. If you are here because you want to know how to receive blessings from God, you should learn from the Bible.
God loves to bless His people with both eternal and temporal (earthly) blessings. If you want to know how to experience them, check out the following verses:
Spiritual Blessings
1. Putting Your Faith Christ for Salvation
It all starts with your relationship with Jesus Christ—the Son of God and Messiah. If you believe in Him as your Savior, you become a child of God. Becoming part of His family means you get access to His grace, favor, and blessing.
"But to all who did receive him, who believed in his name, he gave the right to become children of God, who were born, not of blood nor of the will of the flesh nor of the will of man, but of God." (John 1:12)
2. Seeking God with All Your Heart
When you seek God with all your heart, especially when you need Him the most, He will answer you. Experiencing God's presence is the best privilege and blessing anyone can receive.
"Then you will call upon me and come and pray to me, and I will hear you. You will seek me and find me, when you seek me with all your heart." (Jeremiah 29:12-13)
3. Living a Blameless Life According to God's Standards
This passage tells us that those who do their best to walk in God's ways by doing what is right before Him are blessed. God honors their effort to please Him.
"Blessed are those whose way is blameless, who walk in the law of the Lord! Blessed are those who keep his testimonies, who seek him with their whole heart, who also do no wrong, but walk in his ways!" (Psalm 119:1-3)
4. Trusting the Lord with All Heart
Those who trust God with all their hearts will remain fruitful, especially if they use their lives to serve Him. As they seek to live for His glory and respond to His calling, the Lord will prosper them to keep them going.
"Blessed is the man who trusts in the Lord, whose trust is the Lord. He is like a tree planted by water, that sends out its roots by the stream, and does not fear when heat comes, for its leaves remain green, and is not anxious in the year of drought, for it does not cease to bear fruit." (Jeremiah 17:7-8)
5. Letting the Holy Spirit Transform You
Of course, the biggest blessings are the fruits of the Holy Spirit in you. If you surrender your life to Christ, the Holy Spirit will renew your character and form Christlikeness in you. These blessings have eternal value, and they will help you live a life of fulfillment here on earth.
"But the fruit of the Spirit is love, joy, peace, patience, kindness, goodness, faithfulness, gentleness, self-control; against such things there is no law." (Galatians 5:22-23)
6. Doing Good Things for the Lord
Every good thing you do for God and His kingdom is not in vain. The efforts, resources, and time you sacrifice for the ministry will never go to waste. You will harvest what you sow, and that is so fulfilling. God will bless you back multiple times for what you sacrificed for His work.
"Let us not become weary in doing good, for at the proper time we will reap a harvest if we do not give up." (Galatians 6:9)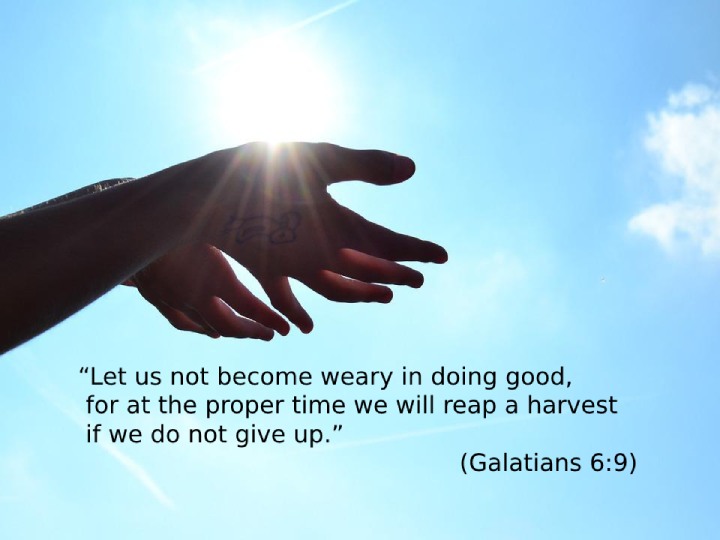 Temporal Blessings
7. Fearing the Lord
God is also faithful even in providing our physical needs and even giving us more. If you want to know how to receive blessings from God, you need to fear Him. This kind of fear is not being frightened by Him because He is terrible. Instead, it means revering Him in awe, giving Him all the respect and adoration He deserves.
"Oh, fear the Lord, you his saints, for those who fear him have no lack!" (Psalm 34:9)
8. Taking Refuge in the Lord in Times of Trouble
This verse is a reminder that taking refuge in the Lord by surrendering your life to Him will let you experience His goodness. If you trust Him, especially in times of trouble, He will deliver you from them. It is during hard times that you can experience God's miracles.
"Oh, taste and see that the Lord is good! Blessed is the man who takes refuge in him!" (Psalm 34:8)
9. Making God Your Dwelling Place
One of the most beautiful promises in the Bible is found in Psalm 91. It talks about God's protection of those who make God's presence their dwelling place. It means entrusting your life to the Lord and finding comfort and security in His presence. Those who trust God fully can hold on to the promise that God will guard their ways and protect their household from evil.
"Because you have made the Lord your dwelling place— the Most High, who is my refuge— no evil shall be allowed to befall you, no plague come near your tent. For he will command his angels concerning you to guard you in all your ways." (Psalm 91:9-11)
10. Serving the Lord
If you genuinely serve God, expect Him to provide for your needs and bless your life in every area. He will make you fruitful or productive in what you do, thus allowing you to enjoy a fulfilling life.
"You shall serve the Lord your God, and he will bless your bread and your water, and I will take sickness away from among you. None shall miscarry or be barren in your land; I will fulfill the number of your days." (Exodus 23:25-26)
11. Obeying God
The Lord promises that blessings will be showered upon those who listen and obey His voice. So, how do you hear what He says? You have to study His Word. The Bible contains His instructions, promises, and warnings. Those who follow them will be successful in their ways.
"And all these blessings shall come upon you and overtake you, if you obey the voice of the Lord your God." (Deuteronomy 28:2)
12. Seeking Him and His Kingdom First
This is also another promise that those who serve God and put His purpose first will never lack anything. If you prioritize knowing and doing His will, expect that the Lord will take care of your earthly needs and concerns. This is the promise that missionaries hold on to.
"But seek first his kingdom and his righteousness, and all these things will be given to you as well." (Matthew 6:33)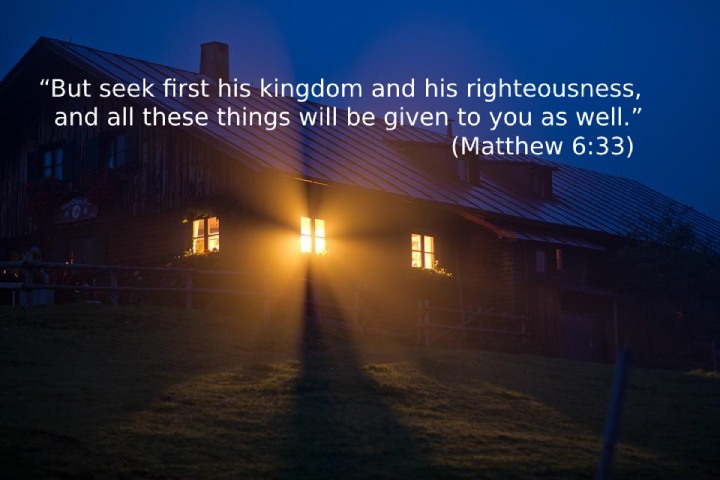 Do His Will
If you carefully seek and obey God's commands, He will reward you tremendously. You may not be exempted from troubles here on earth, but He will always be with you. The Lord will give you the strength, wisdom, courage, and everything else you need to overcome challenges in life. To conclude, genuine obedience is the first step how to receive blessings from God.
Online courses recommended for you:
Books recommended for you:
ALSO READ:
Bible Verses About God's Blessings (KJV)