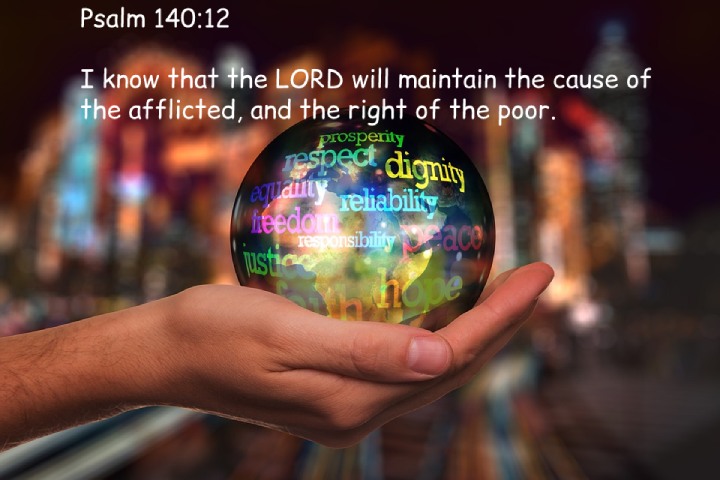 What Is Justice?
Justice is the concept of moral rightness. It is the quality of being just, impartial, and fair. When we talk about justice, we often think about the justice system in our society – the police, the courts, and prisons. But justice is much bigger than that. It's about how we treat each other every day, at home, at work, and in our communities. It's about making sure that everyone gets a fair chance in life, no matter who they are or where they come from. There is no one definition of justice, but there are some common themes that run through many different concepts of justice. These include equality, fairness, respect for others, and accountability.
Justice is often thought of as fairness, but it is also about so much more. It is about equality, equity, and access to opportunity. It is about making sure that everyone has a fair chance to succeed in life, regardless of their circumstances. Justice is also about accountability. When someone breaks the law, they should be held accountable for their actions. This doesn't mean that they should be punished harshly, but it does mean that they should be required to make things right. If they don't, then they should face consequences.
At its heart, justice is about making sure that everyone is treated fairly and given the same opportunities to succeed in life. It is the cornerstone of any society that wants to be fair and just. And yet, for all its importance, justice is often elusive. There are times when it seems like the scales are tipped against us, and it can be hard to see a way forward. But we must never give up hope. We must continue to fight for justice, because it is only through our efforts that we can hope to achieve it.
Justice is also about ensuring that people have access to the resources they need to live a good life. This includes things like food, shelter, healthcare, and education. Everyone deserves to have their basic needs met, and justice strives to make this a reality.
There are many different organizations and movements dedicated to achieving justice for all. They work to promote equality and fight for the rights of marginalized groups. If you're interested in getting involved, there are many ways to do so.
Justice is an important part of a thriving society. By working to achieve justice, we can make the world a better place for everyone.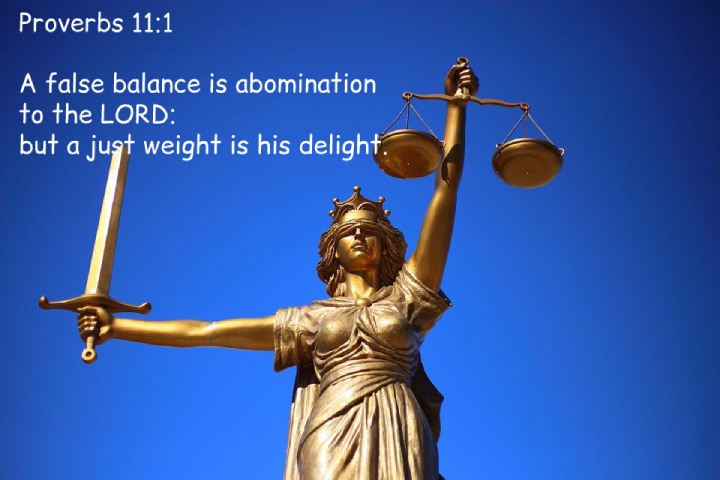 What Does The Bible Say About Justice?
The Bible is clear that God is just and fair. He expects us to treat others with fairness and equity, and to uphold justice in our society. There are many verses in the Bible that speak to the issue of justice. Here are a few:
"Learn to do right; seek justice. Defend the oppressed. Take up the cause of the fatherless; plead the case of the widow." (Isaiah 1:17)
"Do not deny justice to your poor people in their lawsuits." (Exodus 23:6)
"Do not pervert justice or show partiality. Do not accept a bribe, for a bribe blinds the eyes of the wise and twists the words of the righteous." (Deuteronomy 16:19)
"Speak up and judge fairly; defend the rights of the poor and needy." (Proverbs 31:9)
As Christians, we are called to seek justice in our world. We are to stand up for the oppressed and defend the fatherless and widow. We are to be fair and impartial, and to reject bribery. We are to speak out against injustice, and work to make our world a more just place for all.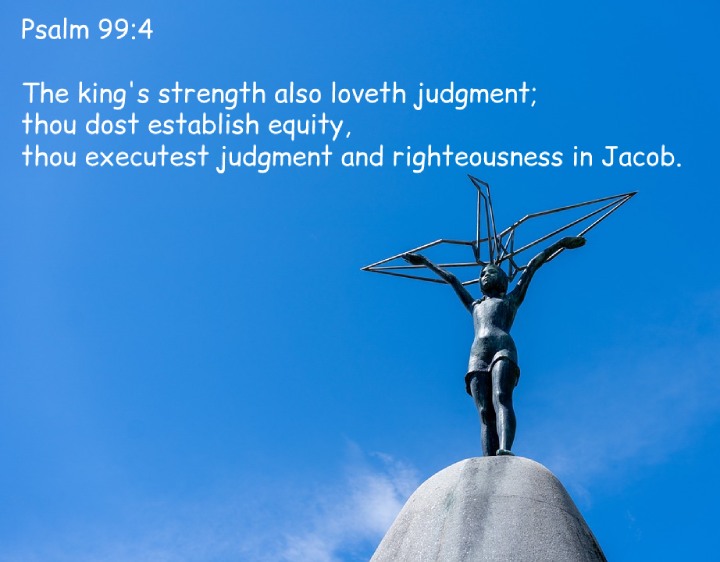 Bible Verses About Justice
1. Job 34:12
Yea, surely God will not do wickedly, neither will the Almighty pervert judgment.
2. Isaiah 61:8
For I the LORD love judgment, I hate robbery for burnt offering; and I will direct their work in truth, and I will make an everlasting covenant with them.
3. Deuteronomy 32:4
He is the Rock, his work is perfect: for all his ways are judgment: a God of truth and without iniquity, just and right is he.
4. Ephesians 6:9
And, ye masters, do the same things unto them, forbearing threatening: knowing that your Master also is in heaven; neither is there respect of persons with him.
5. Proverbs 11:1
A false balance is abomination to the LORD: but a just weight is his delight.
6. 2 Chronicles 19:7
Wherefore now let the fear of the LORD be upon you; take heed and do it: for there is no iniquity with the LORD our God, nor respect of persons, nor taking of gifts.
7. Romans 3:26
To declare, I say, at this time his righteousness: that he might be just, and the justifier of him which believeth in Jesus.
8. 1 Samuel 24:15
The LORD therefore be judge, and judge between me and thee, and see, and plead my cause, and deliver me out of thine hand.
9. Isaiah 66:24
And they shall go forth, and look upon the carcases of the men that have transgressed against me: for their worm shall not die, neither shall their fire be quenched; and they shall be an abhorring unto all flesh.
10. Colossians 3:25
But he that doeth wrong shall receive for the wrong which he hath done: and there is no respect of persons.
11. Deuteronomy 10:18
He doth execute the judgment of the fatherless and widow, and loveth the stranger, in giving him food and raiment.
12. Psalm 99:4
The king's strength also loveth judgment; thou dost establish equity, thou executest judgment and righteousness in Jacob.
13. Psalm 140:12
I know that the LORD will maintain the cause of the afflicted, and the right of the poor.
14. Romans 12:19
Dearly beloved, avenge not yourselves, but rather give place unto wrath: for it is written, Vengeance is mine; I will repay, saith the Lord.
15. Isaiah 30:18
And therefore will the LORD wait, that he may be gracious unto you, and therefore will he be exalted, that he may have mercy upon you: for the LORD is a God of judgment: blessed are all they that wait for him.
Online courses recommended for you:
Books recommended for you:
* As an Amazon Associate I earn from qualifying purchases.
ALSO READ: