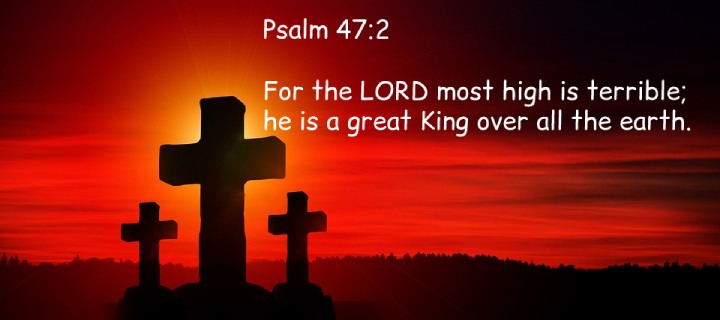 God's greatness is unsearchable. His ways are inscrutable and his judgments unappealable. From eternity to eternity, he is God, and there is no other. Who can fathom the depth of his wisdom or the breadth of his power? Who can understand his will or know his mind? Who can say what he is planning or what he is up to?
For he does as he pleases, in heaven and on earth, and no one can resist him or argue with him. He does whatever he wants, and who can stop him? No one knows the future except him, and no one can tell him what to do. Everything that happens is according to his plan and purpose, and even the wickedest of people are included in his plan.
For he knows what they will do even before they do it, and he uses their evil deeds to accomplish his good purposes. In this way, he brings about his own glory and the salvation of his people, as he has planned from eternity past. There is no one who can resist his will or thwart his plans. Praise the Lord!
No one can fathom the depths of God's greatness. His ways are beyond our understanding, and his power is absolute. Even the most powerful beings in the universe are as nothing compared to him. To know God is to stand in awe of his might and majesty. God's love for us is also incomprehensible. He loves us so much that he sent his only Son, Jesus, to die for our sins.
There is no greater demonstration of love than this. Because of God's great love for us, we can be forgiven and have eternal life with him. If you want to know more about God's greatness, read the Bible. It is full of stories and passages that reveal his power and love.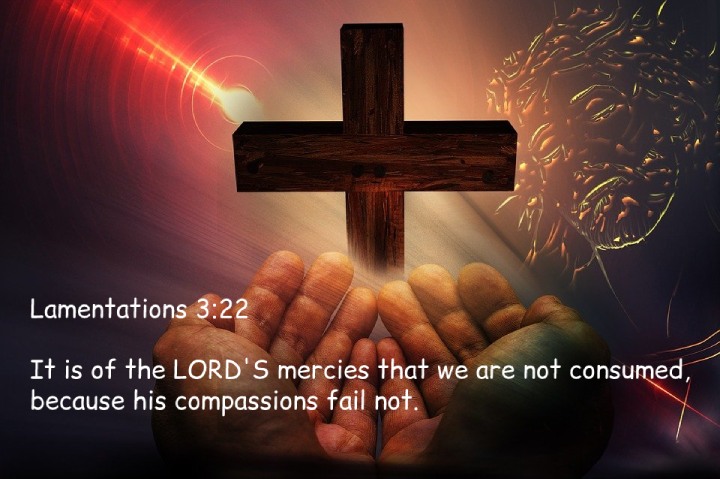 God's Greatness
1. The magnitude of God is unfathomable to us.
2. His greatness is beyond our comprehension.
3. His power is incomparable to anything in this world.
4. His love for us is unmeasurable.
5. His mercy is everlasting.
6. His grace is sufficient for us.
7. His wisdom is infinite.
8. His justice is perfect.
9. His goodness is unending.
10. God is everything we need and more.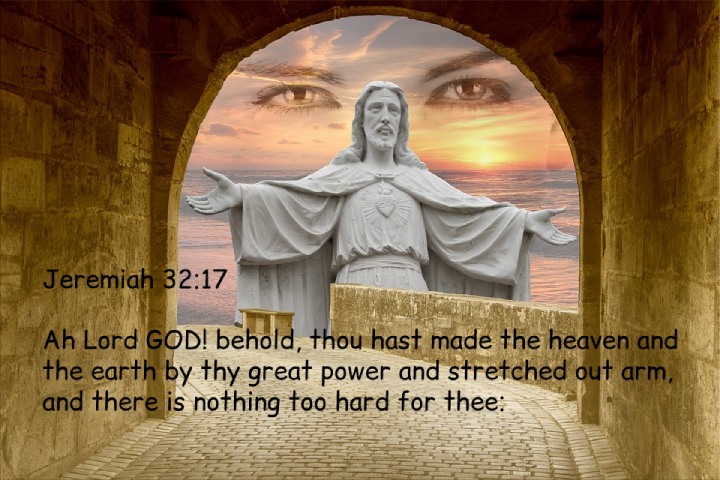 Bible Verses About God's Greatness
1. 2 Chronicles 9:6
Howbeit I believed not their words, until I came, and mine eyes had seen it: and, behold, the one half of the greatness of thy wisdom was not told me: for thou exceedest the fame that I heard.
2. Deuteronomy 9:29
Yet they are thy people and thine inheritance, which thou broughtest out by thy mighty power and by thy stretched out arm.
3. 1 Samuel 26:25
Then Saul said to David, Blessed be thou, my son David: thou shalt both do great things, and also shalt still prevail. So David went on his way, and Saul returned to his place.
4. Numbers 14:19
Pardon, I beseech thee, the iniquity of this people according unto the greatness of thy mercy, and as thou hast forgiven this people, from Egypt even until now.
5. Ephesians 3:20
Now unto him that is able to do exceeding abundantly above all that we ask or think, according to the power that worketh in us,
6. Ezekiel 36:23
And I will sanctify my great name, which was profaned among the heathen, which ye have profaned in the midst of them; and the heathen shall know that I am the LORD, saith the Lord GOD, when I shall be sanctified in you before their eyes.
7. 1 Chronicles 29:11
Thine, O LORD, is the greatness, and the power, and the glory, and the victory, and the majesty: for all that is in the heaven and in the earth is thine; thine is the kingdom, O LORD, and thou art exalted as head above all.
8. Romans 5:17
For if by one man's offence death reigned by one; much more they which receive abundance of grace and of the gift of righteousness shall reign in life by one, Jesus Christ.)
9. Psalm 47:2
For the LORD most high is terrible; he is a great King over all the earth.
10. Genesis 12:2
And I will make of thee a great nation, and I will bless thee, and make thy name great; and thou shalt be a blessing:
11. 1 Timothy 6:15
Which in his times he shall shew, who is the blessed and only Potentate, the King of kings, and Lord of lords;
12. 1 Samuel 19:5
For he did put his life in his hand, and slew the Philistine, and the LORD wrought a great salvation for all Israel: thou sawest it, and didst rejoice: wherefore then wilt thou sin against innocent blood, to slay David without a cause?
13. 2 Chronicles 1:8
And Solomon said unto God, Thou hast shewed great mercy unto David my father, and hast made me to reign in his stead.
14. Nahum 1:3
The LORD is slow to anger, and great in power, and will not at all acquit the wicked: the LORD hath his way in the whirlwind and in the storm, and the clouds are the dust of his feet.
15. 2 Samuel 23:10
He arose, and smote the Philistines until his hand was weary, and his hand clave unto the sword: and the LORD wrought a great victory that day; and the people returned after him only to spoil.
16. Malachi 1:14
But cursed be the deceiver, which hath in his flock a male, and voweth, and sacrificeth unto the Lord a corrupt thing: for I am a great King, saith the LORD of hosts, and my name is dreadful among the heathen.
17. Judges 2:7
And the people served the LORD all the days of Joshua, and all the days of the elders that outlived Joshua, who had seen all the great works of the LORD, that he did for Israel.
18. 1 Kings 8:42
(For they shall hear of thy great name, and of thy strong hand, and of thy stretched out arm;) when he shall come and pray toward this house;
19. Lamentations 3:22
It is of the LORD'S mercies that we are not consumed, because his compassions fail not.
20. Nehemiah 9:31
Nevertheless for thy great mercies' sake thou didst not utterly consume them, nor forsake them; for thou art a gracious and merciful God.
21. Jeremiah 32:17
Ah Lord GOD! behold, thou hast made the heaven and the earth by thy great power and stretched out arm, and there is nothing too hard for thee:
22. 1 Peter 1:3
Blessed be the God and Father of our Lord Jesus Christ, which according to his abundant mercy hath begotten us again unto a lively hope by the resurrection of Jesus Christ from the dead,
23. Joshua 7:9
For the Canaanites and all the inhabitants of the land shall hear of it, and shall environ us round, and cut off our name from the earth: and what wilt thou do unto thy great name?
24. Psalm 48:2
Beautiful for situation, the joy of the whole earth, is mount Zion, on the sides of the north, the city of the great King.
25. Jeremiah 32:19
Great in counsel, and mighty in work: for thine eyes are open upon all the ways of the sons of men: to give every one according to his ways, and according to the fruit of his doings:
26. Psalm 108:4
For thy mercy is great above the heavens: and thy truth reacheth unto the clouds.
27. Ephesians 2:4
But God, who is rich in mercy, for his great love wherewith he loved us,
28. 1 John 3:1
Behold, what manner of love the Father hath bestowed upon us, that we should be called the sons of God: therefore the world knoweth us not, because it knew him not.
29. 1 Samuel 12:22
For the LORD will not forsake his people for his great name's sake: because it hath pleased the LORD to make you his people.
30. Psalm 90:11
Who knoweth the power of thine anger? even according to thy fear, so is thy wrath.
31. Deuteronomy 9:26
I prayed therefore unto the LORD, and said, O Lord GOD, destroy not thy people and thine inheritance, which thou hast redeemed through thy greatness, which thou hast brought forth out of Egypt with a mighty hand.
32. Isaiah 40:26
Lift up your eyes on high, and behold who hath created these things, that bringeth out their host by number: he calleth them all by names by the greatness of his might, for that he is strong in power; not one faileth.
33. Jeremiah 21:5
And I myself will fight against you with an outstretched hand and with a strong arm, even in anger, and in fury, and in great wrath.
34. 2 Kings 22:13
Go ye, inquire of the LORD for me, and for the people, and for all Judah, concerning the words of this book that is found: for great is the wrath of the LORD that is kindled against us, because our fathers have not hearkened unto the words of this book, to do according unto all that which is written concerning us.
35. Psalm 96:4
For the LORD is great, and greatly to be praised: he is to be feared above all gods.
36. Luke 1:49
For he that is mighty hath done to me great things; and holy is his name.
37. Exodus 15:7
And in the greatness of thine excellency thou hast overthrown them that rose up against thee: thou sentest forth thy wrath, which consumed them as stubble.
38. 2 Chronicles 6:32
Moreover concerning the stranger, which is not of thy people Israel, but is come from a far country for thy great name's sake, and thy mighty hand, and thy stretched out arm; if they come and pray in this house;
39. Psalm 102:10
Because of thine indignation and thy wrath: for thou hast lifted me up, and cast me down.
40. Isaiah 55:9
For as the heavens are higher than the earth, so are my ways higher than your ways, and my thoughts than your thoughts.
41. Daniel 5:18
O thou king, the most high God gave Nebuchadnezzar thy father a kingdom, and majesty, and glory, and honour:
42. Jeremiah 10:6
Forasmuch as there is none like unto thee, O LORD; thou art great, and thy name is great in might.
43. Psalm 47:7
For God is the King of all the earth: sing ye praises with understanding.
44. 1 Chronicles 16:25
For great is the LORD, and greatly to be praised: he also is to be feared above all gods.
45. Psalm 126:3
The LORD hath done great things for us; whereof we are glad.
46. 1 Chronicles 29:25
And the LORD magnified Solomon exceedingly in the sight of all Israel, and bestowed upon him such royal majesty as had not been on any king before him in Israel.
47. Matthew 5:35
Nor by the earth; for it is his footstool: neither by Jerusalem; for it is the city of the great King.
48. Psalm 4:7
Thou hast put gladness in my heart, more than in the time that their corn and their wine increased.
49. Psalm 136:4
To him who alone doeth great wonders: for his mercy endureth for ever.
50. 1 Chronicles 21:13
And David said unto Gad, I am in a great strait: let me fall now into the hand of the LORD; for very great are his mercies: but let me not fall into the hand of man.
51. Nehemiah 12:43
Also that day they offered great sacrifices, and rejoiced: for God had made them rejoice with great joy: the wives also and the children rejoiced: so that the joy of Jerusalem was heard even afar off.
52. Nehemiah 1:5
And said, I beseech thee, O LORD God of heaven, the great and terrible God, that keepeth covenant and mercy for them that love him and observe his commandments:
53. Psalm 126:2
Then was our mouth filled with laughter, and our tongue with singing: then said they among the heathen, The LORD hath done great things for them.
54. Isaiah 12:6
Cry out and shout, thou inhabitant of Zion: for great is the Holy One of Israel in the midst of thee.
55. Jeremiah 32:37
Behold, I will gather them out of all countries, whither I have driven them in mine anger, and in my fury, and in great wrath; and I will bring them again unto this place, and I will cause them to dwell safely:
56. Ezra 6:22
And kept the feast of unleavened bread seven days with joy: for the LORD had made them joyful, and turned the heart of the king of Assyria unto them, to strengthen their hands in the work of the house of God, the God of Israel.
Online courses recommended for you:
Books recommended for you:
* As an Amazon Associate I earn from qualifying purchases.
ALSO READ: