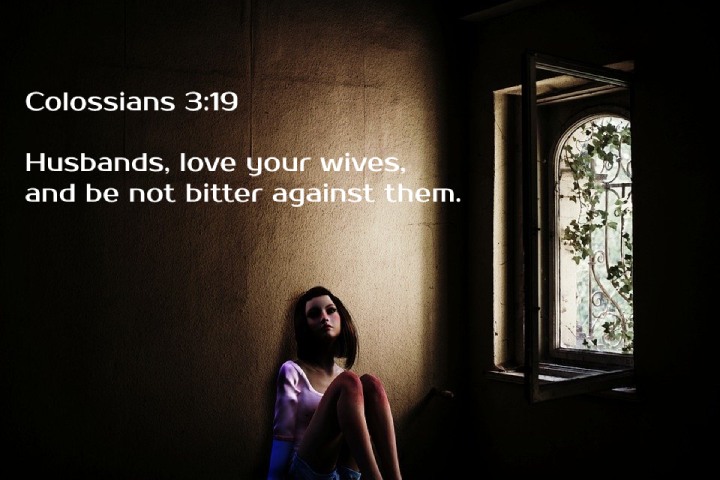 What Are Abusive Relationships?
Abusive relationships are characterized by one person in the relationship using power and control to hurt, intimidate, or manipulate the other person. Abusive relationships can be physical, emotional, or sexual.
Abusive relationships often involve a pattern of behavior in which one person tries to control the other. This can happen in many different ways, including:
Withholding information or giving false information
Making decisions for the other person
Trying to control how the other person dresses or looks
Keeping the other person from seeing friends or family
Controlling all the finances in the relationship
Threatening violence or making actual physical violence
Verbal abuse, such as name-calling or put-downs
Sexual abuse, such as forcing the other person to have sex or engage in sexual activities against their will
Abusive relationships can be very harmful. They can cause physical and emotional pain, damage self-esteem, and lead to feelings of isolation, anxiety, and depression. If you are in an abusive relationship, it is important to get help. There are many resources available to help people who are experiencing abuse.
What Classifies Someone As Abusive?
In any relationship, it is important to be able to trust the other person. If you constantly feel like you're walking on eggshells, then something is wrong. If your partner is abusive, they may make you feel like you're crazy, worthless, or even suicidal.
Abusive relationships are characterized by one person in the relationship using their power to control and hurt the other person. This can be done through physical violence, emotional manipulation, or sexual coercion.
Physical abuse includes any kind of hitting, slapping, pushing, or restraining. Emotional abuse includes insults, threats, and humiliation. Sexual abuse includes unwanted touching or coercing someone into sexual activity.
If you are being abused, it is not your fault. You are not responsible for the abuser's behavior. You deserve to be safe and respected.
If you are in an abusive relationship, it is important to realize that you are not alone. There are people who care about you and want to help. You can call a hotline in your area or go to a safe place like a shelter. Remember that you deserve to be treated with respect and love.
Why Do Victims Stay In Contact With Abusers?
Victims often stay in contact with their abusers because they are afraid of what the abuser will do if they leave. The abuser may have threatened to hurt or kill the victim, the victim's family, or pets.
The abuser may also threaten to ruin the victim's reputation or take away custody of the victim's children. Victims may also feel like they have no one else to turn to, and they may be afraid of being alone.
Victims may also stay in contact with their abusers because they are afraid of what will happen if they report the abuse to authorities. Victims may also worry that no one will believe them or that they will be blamed for the abuse.
If you are a victim of domestic violence, it is important to remember that you are not alone. There are many resources available to help you. You can call the National Domestic Violence Hotline at 1-800-799-7233 or visit their website at www.thehotline.org for more information.
You can also call your local police department or 911 if you are in immediate danger. If you would like to talk to someone about what you are going through, you can call the National Sexual Assault Hotline at 1-800-656-4673 or visit their website at www.RAINN.org.
What Does the Bible Say About Abusive Relationships?
The Bible says that abusive relationships are wrong. God desires for us to have healthy, loving relationships with others. He created us for fellowship and community. Abuse violates the trust and intimacy that God desires for us to have in our relationships.
Abuse can be physical, emotional, or sexual. It is always wrong for one person to physically harmed or hurt another person. Emotional abuse is when one person attempts to control another person through fear, intimidation, and manipulation. This can be done through verbal assaults, threats, and put-downs. Sexual abuse is any type of sexual contact that is forced or unwanted.
If you are in an abusive relationship, know that you are not alone. God sees your situation and He cares about what is happening to you. Seek out a safe place where you can get help. Talk to someone who can support and encourage you. Remember, God loves you and He wants what is best for you.
Here are some Bible verses about abusive relationships:
Proverbs 22:3 – "The prudent sees danger and hides himself, but the simple go on and suffer for it."
1 Corinthians 6:18-20 – "Flee from sexual immorality. Every other sin a person commits is outside the body, but the sexually immoral person sins against his own body. Or do you not know that your body is a temple of the Holy Spirit within you, whom you have from God? You are not your own, for you were bought with a price. So glorify God in your body."
Galatians 5:19-21 – "Now the works of the flesh are evident: sexual immorality, impurity, sensuality, idolatry, sorcery, enmity, strife, jealousy, fits of anger, rivalries, dissensions, divisions, envy, drunkenness, orgies, and things like these. I warn you, as I warned you before, that those who do such things will not inherit the kingdom of God."
Ephesians 4:31-32 – "Let all bitterness and wrath and anger and clamor and slander be put away from you, along with all malice. Be kind to one another, tenderhearted, forgiving one another, as God in Christ forgave you."
Colossians 3:8 – "But now you must put them all away: anger, wrath, malice, slander, and obscene talk from your mouth."
James 4:1-3 – "What causes quarrels and what causes fights among you? Is it not this, that your passions are at war within you? You desire and do not have, so you murder. You covet and cannot obtain, so you fight and quarrel. You do not have, because you do not ask. You ask and do not receive, because you ask wrongly, to spend it on your passions."
1 Peter 3:7 – "Likewise, husbands, live with your wives in an understanding way, showing honor to the woman as the weaker vessel, since they are heirs with you of the grace of life, so that your prayers may not be hindered."
Bible Verses About Abusive Relationships
1. Ephesians 5:25
Husbands, love your wives, even as Christ also loved the church, and gave himself for it;
2. Proverbs 15:1
A soft answer turneth away wrath: but grievous words stir up anger.
3. 1 Peter 3:8
Finally, be ye all of one mind, having compassion one of another, love as brethren, be pitiful, be courteous:
4. Titus 3:2
To speak evil of no man, to be no brawlers, but gentle, shewing all meekness unto all men.
5. Proverbs 22:7
The rich ruleth over the poor, and the borrower is servant to the lender.
6. Colossians 3:19
Husbands, love your wives, and be not bitter against them.
7. 1 Corinthians 5:11
But now I have written unto you not to keep company, if any man that is called a brother be a fornicator, or covetous, or an idolater, or a railer, or a drunkard, or an extortioner; with such an one no not to eat.
8. 1 Timothy 3:2
A bishop then must be blameless, the husband of one wife, vigilant, sober, of good behaviour, given to hospitality, apt to teach;
9. Hebrews 13:4
Marriage is honourable in all, and the bed undefiled: but whoremongers and adulterers God will judge.
10. 1 Corinthians 7:15
But if the unbelieving depart, let him depart. A brother or a sister is not under bondage in such cases: but God hath called us to peace.
11. Matthew 5:29
And if thy right eye offend thee, pluck it out, and cast it from thee: for it is profitable for thee that one of thy members should perish, and not that thy whole body should be cast into hell.
12. 1 Timothy 5:8
But if any provide not for his own, and specially for those of his own house, he hath denied the faith, and is worse than an infidel.
13. 1 Peter 3:7
Likewise, ye husbands, dwell with them according to knowledge, giving honour unto the wife, as unto the weaker vessel, and as being heirs together of the grace of life; that your prayers be not hindered.
14. Proverbs 21:9
It is better to dwell in a corner of the housetop, than with a brawling woman in a wide house.