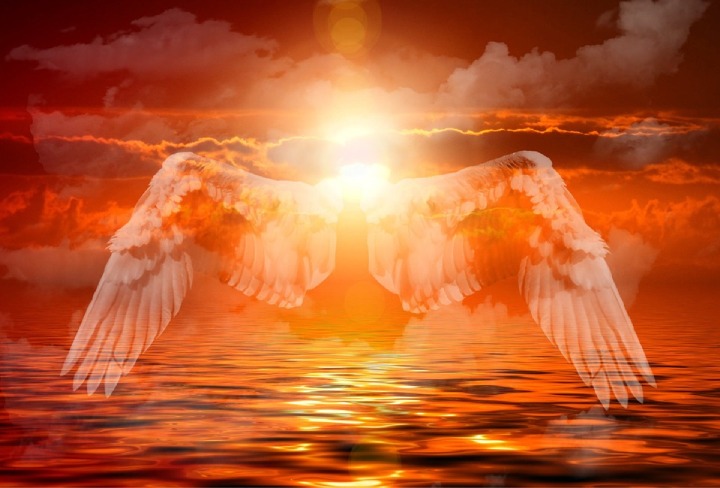 When you think of angels, what comes to mind? Do they have wings? Are they men or women? Do they carry halos?
The Bible doesn't give us a definitive answer to these questions. In fact, the Bible describes angels in a variety of ways. Sometimes they are described as having wings, sometimes not. And while some angels are described as being male, others are referred to as female.
Angels are a very important part of Christianity. They are seen as messengers of God, and they play a big role in the Bible.
What is an Angel?
An angel is a divine messenger. They are often depicted as beautiful, radiant beings with wings. Angels are believed to be messengers of God and act as intermediaries between humans and the divine. They can provide protection, guidance, and healing.
There are many different types of angels mentioned in the Bible. The most well-known are archangels, such as Gabriel and Michael.
Angels are also divided into ranks, with some being more powerful than others. Seraphim  and Cherubim are two of the highest angelic ranks mentioned in the Bible. They are often depicted as having multiple wings and eyes and they surround the throne of God.
The Bible is full of verses about angels. Here are just a few of the many verses that mention angels in the Bible.
Bible Verses About Angel Of Heaven
1. Exodus 14:19
And the angel of God, which went before the camp of Israel, removed and went behind them; and the pillar of the cloud went from before their face, and stood behind them:
2. Revelation 8:2
And I saw the seven angels which stood before God; and to them were given seven trumpets.
3. Daniel 6:22
My God hath sent his angel, and hath shut the lions' mouths, that they have not hurt me: forasmuch as before him innocency was found in me; and also before thee, O king, have I done no hurt.
4. Luke 4:10
For it is written, He shall give his angels charge over thee, to keep thee:
5. Matthew 1:20
But while he thought on these things, behold, the angel of the Lord appeared unto him in a dream, saying, Joseph, thou son of David, fear not to take unto thee Mary thy wife: for that which is conceived in her is of the Holy Ghost.
6. Genesis 28:12
And he dreamed, and behold a ladder set up on the earth, and the top of it reached to heaven: and behold the angels of God ascending and descending on it.
7. 1 Peter 3:22
Who is gone into heaven, and is on the right hand of God; angels and authorities and powers being made subject unto him.
8. Matthew 24:31
And he shall send his angels with a great sound of a trumpet, and they shall gather together his elect from the four winds, from one end of heaven to the other.
9. Revelation 18:1
And after these things I saw another angel come down from heaven, having great power; and the earth was lightened with his glory.
10. Matthew 26:53
Thinkest thou that I cannot now pray to my Father, and he shall presently give me more than twelve legions of angels?
11. Hebrews 1:6
And again, when he bringeth in the firstbegotten into the world, he saith, And let all the angels of God worship him.
12. Matthew 18:10
Take heed that ye despise not one of these little ones; for I say unto you, That in heaven their angels do always behold the face of my Father which is in heaven.
13. Psalm 91:11
For he shall give his angels charge over thee, to keep thee in all thy ways.
14. Luke 22:43
And there appeared an angel unto him from heaven, strengthening him.
15. Genesis 21:17
And God heard the voice of the lad; and the angel of God called to Hagar out of heaven, and said unto her, What aileth thee, Hagar? fear not; for God hath heard the voice of the lad where he is.
16. Matthew 25:31
When the Son of man shall come in his glory, and all the holy angels with him, then shall he sit upon the throne of his glory:
17. Acts 12:7
And, behold, the angel of the Lord came upon him, and a light shined in the prison: and he smote Peter on the side, and raised him up, saying, Arise up quickly. And his chains fell off from his hands.
18. Acts 5:19
But the angel of the Lord by night opened the prison doors, and brought them forth, and said,
19. Revelation 20:1
And I saw an angel come down from heaven, having the key of the bottomless pit and a great chain in his hand.
20. Hebrews 1:14
Are they not all ministering spirits, sent forth to minister for them who shall be heirs of salvation?
21. John 1:51
And he saith unto him, Verily, verily, I say unto you, Hereafter ye shall see heaven open, and the angels of God ascending and descending upon the Son of man.
22. Acts 8:26
And the angel of the Lord spake unto Philip, saying, Arise, and go toward the south unto the way that goeth down from Jerusalem unto Gaza, which is desert.
23. Zechariah 6:5
And the angel answered and said unto me, These are the four spirits of the heavens, which go forth from standing before the Lord of all the earth.
24. Matthew 2:13
And when they were departed, behold, the angel of the Lord appeareth to Joseph in a dream, saying, Arise, and take the young child and his mother, and flee into Egypt, and be thou there until I bring thee word: for Herod will seek the young child to destroy him.