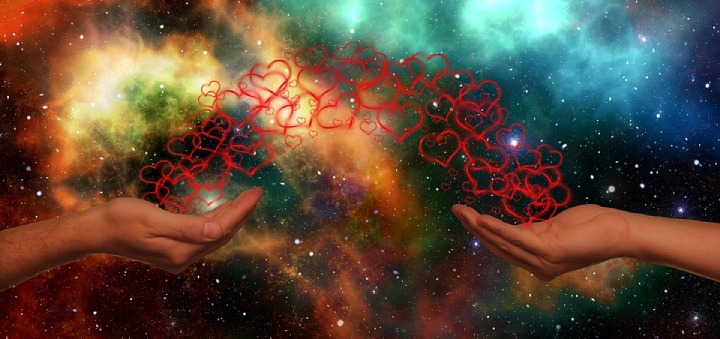 What Does Offering Mean In The Bible?
In the Bible, the word "offering" is used to describe a gift or sacrifice that is given to God. These offerings can be made out of love and reverence for God, or as an act of repentance for sin. The Bible also teaches that we should give generously to help those in need.
People in the Bible offered things such as animals, crops, money, and time. People offer things to God because they want to show their love for Him. It can also mean making a special prayer or vow.
Why Is Offering Important to God?
The Bible says that Offering is important to God. The offering is a way to show our thanks and love to Him. We should give our best when we offer to Him.
It is a way for us to remember what God has done for us. It is also a way for us to ask God for His help.
The offering is also an important part of our relationship with God. When we offer our time, talents, or money to Him, we are expressing our gratitude and dependence on Him. We can trust that He will bless us abundantly for our willingness to obey Him.
What Does the Bible Say About Offering or Giving?
The Bible speaks a great deal about the topic of offering or giving. In general, it teaches that we should give generously and cheerfully to those in need.
One of the most well-known Bible verses about giving is found in 2 Corinthians 9:7, which says, "Each man should give what he has decided in his heart to give, not reluctantly or under compulsion, for God loves a cheerful giver." This verse emphasizes that we should give from the heart, and not because we feel obligated or pressured.
Another important thing to remember about giving is that it's not just about helping those who are in need financially. We can also give of our time and talents to help others. For example, 1 Peter 4:10 says, "As each has received a gift, use it to serve one another, as good stewards of God's varied grace." This verse encourages us to use the gifts and talents that God has given us to benefit others.
When it comes to offering or giving, the Bible teaches that it's an important act of worship and service to God. So let's obey His Word and be generous in our giving!
The Bible has a lot to say about offering. Here are some key verses that highlight the importance of this act of worship.
Bible Verses About Offering
1. Genesis 4:4
And Abel, he also brought of the firstlings of his flock and of the fat thereof. And the LORD had respect unto Abel and to his offering:
2. Malachi 3:4
Then shall the offering of Judah and Jerusalem be pleasant unto the LORD, as in the days of old, and as in former years.
3. Hebrews 10:8
Above when he said, Sacrifice and offering and burnt offerings and offering for sin thou wouldest not, neither hadst pleasure therein; which are offered by the law;
4. Job 1:5
And it was so, when the days of their feasting were gone about, that Job sent and sanctified them, and rose up early in the morning, and offered burnt offerings according to the number of them all: for Job said, It may be that my sons have sinned, and cursed God in their hearts. Thus did Job continually.
5. Psalm 50:14
Offer unto God thanksgiving; and pay thy vows unto the most High:
6. Jeremiah 7:22
For I spake not unto your fathers, nor commanded them in the day that I brought them out of the land of Egypt, concerning burnt offerings or sacrifices:
7. Exodus 35:5
Take ye from among you an offering unto the LORD: whosoever is of a willing heart, let him bring it, an offering of the LORD; gold, and silver, and brass,
8. Leviticus 1:14
And if the burnt sacrifice for his offering to the LORD be of fowls, then he shall bring his offering of turtledoves, or of young pigeons.
9. Deuteronomy 12:13
Take heed to thyself that thou offer not thy burnt offerings in every place that thou seest:
10. Numbers 6:14
And he shall offer his offering unto the LORD, one he lamb of the first year without blemish for a burnt offering, and one ewe lamb of the first year without blemish for a sin offering, and one ram without blemish for peace offerings,
11. Deuteronomy 23:18
Thou shalt not bring the hire of a whore, or the price of a dog, into the house of the LORD thy God for any vow: for even both these are abomination unto the LORD thy God.
12. Mark 12:33
And to love him with all the heart, and with all the understanding, and with all the soul, and with all the strength, and to love his neighbour as himself, is more than all whole burnt offerings and sacrifices.
13. Leviticus 6:12
And the fire upon the altar shall be burning in it; it shall not be put out: and the priest shall burn wood on it every morning, and lay the burnt offering in order upon it; and he shall burn thereon the fat of the peace offerings.
14. Deuteronomy 12:6
And thither ye shall bring your burnt offerings, and your sacrifices, and your tithes, and heave offerings of your hand, and your vows, and your freewill offerings, and the firstlings of your herds and of your flocks:
15. Leviticus 23:19
Then ye shall sacrifice one kid of the goats for a sin offering, and two lambs of the first year for a sacrifice of peace offerings.
16. 1 Corinthians 9:13
Do ye not know that they which minister about holy things live of the things of the temple? and they which wait at the altar are partakers with the altar?
17. Deuteronomy 12:11
Then there shall be a place which the LORD your God shall choose to cause his name to dwell there; thither shall ye bring all that I command you; your burnt offerings, and your sacrifices, your tithes, and the heave offering of your hand, and all your choice vows which ye vow unto the LORD:
18. Isaiah 1:13
Bring no more vain oblations; incense is an abomination unto me; the new moons and sabbaths, the calling of assemblies, I cannot away with; it is iniquity, even the solemn meeting.
19. 1 Kings 3:4
And the king went to Gibeon to sacrifice there; for that was the great high place: a thousand burnt offerings did Solomon offer upon that altar.
20. Leviticus 7:13
Besides the cakes, he shall offer for his offering leavened bread with the sacrifice of thanksgiving of his peace offerings.
21. Numbers 28:10
This is the burnt offering of every sabbath, beside the continual burnt offering, and his drink offering.
22. Leviticus 9:15
And he brought the people's offering, and took the goat, which was the sin offering for the people, and slew it, and offered it for sin, as the first.
23. Malachi 1:11
For from the rising of the sun even unto the going down of the same my name shall be great among the Gentiles; and in every place incense shall be offered unto my name, and a pure offering: for my name shall be great among the heathen, saith the LORD of hosts.
24. Numbers 28:7
And the drink offering thereof shall be the fourth part of an hin for the one lamb: in the holy place shalt thou cause the strong wine to be poured unto the LORD for a drink offering.
25. Exodus 25:2
Speak unto the children of Israel, that they bring me an offering: of every man that giveth it willingly with his heart ye shall take my offering.
26. 2 Chronicles 29:32
And the number of the burnt offerings, which the congregation brought, was threescore and ten bullocks, an hundred rams, and two hundred lambs: all these were for a burnt offering to the LORD.
27. 2 Samuel 6:18
And as soon as David had made an end of offering burnt offerings and peace offerings, he blessed the people in the name of the LORD of hosts.
28. Leviticus 2:13
And every oblation of thy meat offering shalt thou season with salt; neither shalt thou suffer the salt of the covenant of thy God to be lacking from thy meat offering: with all thine offerings thou shalt offer salt.