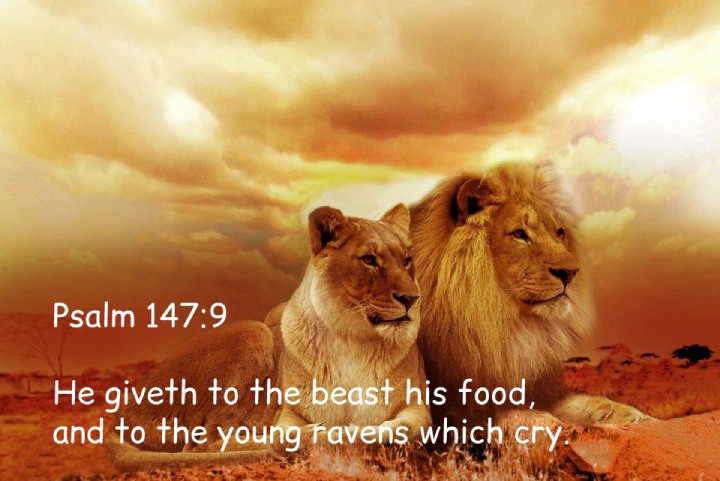 Animals play an important role in the Bible. They are often used as symbols or metaphors to represent human beings or aspects of God's character. For example, lions are often used to represent strength and power, while doves are often used to represent peace and innocence.
Animals also play a practical role in the Bible. They are used for food, transportation, and labor. In some cases, they are even used as sacrifices. Whether they are being used as symbols or for practical purposes, animals play a significant role in the Bible.
While the Bible doesn't specifically focus on animals, it does contain a number of stories and passages that feature them. For example, the story of Noah's Ark features many different animals being saved from the flood. In other stories, such as the one about Jonah being swallowed by a whale, animals play an important role in the plot. Animals are also mentioned numerous times throughout the Bible in regards to their importance in agriculture and as food sources.
In Leviticus, there are specific laws laid out about which animals can and cannot be eaten. And in Deuteronomy, there are instructions about how to properly care for livestock. Throughout the Bible, then, animals are presented as creatures that are to be respected and cared for. They play an important role in the lives of humans, both physically and spiritually.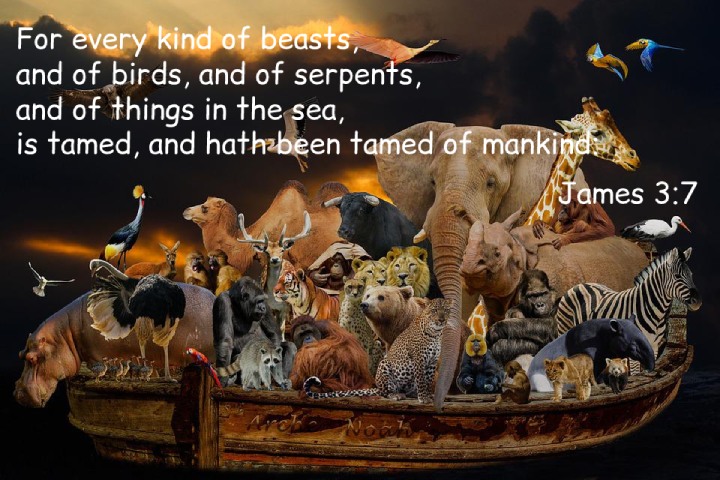 Bible Verses About Animals
1. Jonah 1:17
Now the LORD had prepared a great fish to swallow up Jonah. And Jonah was in the belly of the fish three days and three nights.
2. Psalm 148:7
Praise the LORD from the earth, ye dragons, and all deeps:
3. Genesis 1:26
And God said, Let us make man in our image, after our likeness: and let them have dominion over the fish of the sea, and over the fowl of the air, and over the cattle, and over all the earth, and over every creeping thing that creepeth upon the earth.
4. Jonah 4:11
And should not I spare Nineveh, that great city, wherein are more than sixscore thousand persons that cannot discern between their right hand and their left hand; and also much cattle?
5. Psalm 136:25
Who giveth food to all flesh: for his mercy endureth for ever.
6. Hebrews 2:8
Thou hast put all things in subjection under his feet. For in that he put all in subjection under him, he left nothing that is not put under him. But now we see not yet all things put under him.
7. Hebrews 9:22
And almost all things are by the law purged with blood; and without shedding of blood is no remission.
8. Genesis 2:19
And out of the ground the LORD God formed every beast of the field, and every fowl of the air; and brought them unto Adam to see what he would call them: and whatsoever Adam called every living creature, that was the name thereof.
9. Leviticus 11:47
To make a difference between the unclean and the clean, and between the beast that may be eaten and the beast that may not be eaten.
10. Psalm 104:24
O LORD, how manifold are thy works! in wisdom hast thou made them all: the earth is full of thy riches.
11. Daniel 6:22
My God hath sent his angel, and hath shut the lions' mouths, that they have not hurt me: forasmuch as before him innocency was found in me; and also before thee, O king, have I done no hurt.
12. Leviticus 17:11
For the life of the flesh is in the blood: and I have given it to you upon the altar to make an atonement for your souls: for it is the blood that maketh an atonement for the soul.
13. Genesis 8:20
And Noah builded an altar unto the LORD; and took of every clean beast, and of every clean fowl, and offered burnt offerings on the altar.
14. Deuteronomy 22:7
But thou shalt in any wise let the dam go, and take the young to thee; that it may be well with thee, and that thou mayest prolong thy days.
15. Matthew 10:29
Are not two sparrows sold for a farthing? and one of them shall not fall on the ground without your Father.
16. Genesis 3:21
Unto Adam also and to his wife did the LORD God make coats of skins, and clothed them.
17. Genesis 1:28
And God blessed them, and God said unto them, Be fruitful, and multiply, and replenish the earth, and subdue it: and have dominion over the fish of the sea, and over the fowl of the air, and over every living thing that moveth upon the earth.
18. Psalm 147:9
He giveth to the beast his food, and to the young ravens which cry.
19. Genesis 4:4
And Abel, he also brought of the firstlings of his flock and of the fat thereof. And the LORD had respect unto Abel and to his offering:
20. James 3:7
For every kind of beasts, and of birds, and of serpents, and of things in the sea, is tamed, and hath been tamed of mankind:
21. Daniel 2:38
And wheresoever the children of men dwell, the beasts of the field and the fowls of the heaven hath he given into thine hand, and hath made thee ruler over them all. Thou art this head of gold.
22. Psalm 150:6
Let every thing that hath breath praise the LORD. Praise ye the LORD.
23. Luke 12:24
Consider the ravens: for they neither sow nor reap; which neither have storehouse nor barn; and God feedeth them: how much more are ye better than the fowls?
24. Hebrews 11:33
Who through faith subdued kingdoms, wrought righteousness, obtained promises, stopped the mouths of lions,
25. Genesis 9:2
And the fear of you and the dread of you shall be upon every beast of the earth, and upon every fowl of the air, upon all that moveth upon the earth, and upon all the fishes of the sea; into your hand are they delivered.
26. Matthew 6:26
Behold the fowls of the air: for they sow not, neither do they reap, nor gather into barns; yet your heavenly Father feedeth them. Are ye not much better than they?
27. Numbers 22:28
And the LORD opened the mouth of the ass, and she said unto Balaam, What have I done unto thee, that thou hast smitten me these three times?
Online courses recommended for you:
Books recommended for you:
* As an Amazon Associate I earn from qualifying purchases.
ALSO READ: