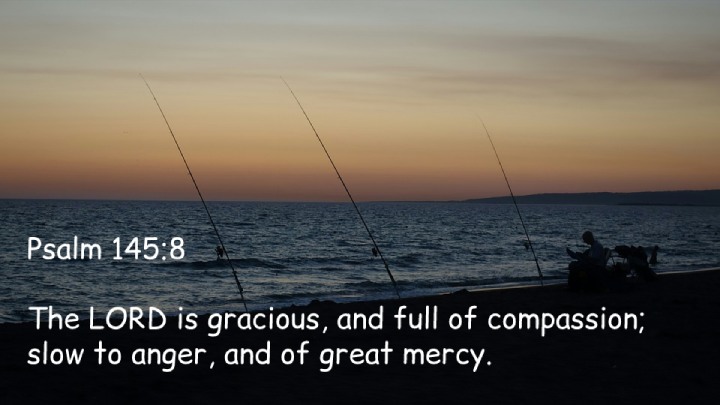 One of the things that God is most well-known for is His patience. Throughout the Bible, we see numerous examples of how God has been patient with His people, even when they have sinned or turned away from Him.
One of the clearest examples of this is in the story of Jonah. Jonah was a prophet who was called by God to go to the city of Nineveh and preach to the people there. But instead of obeying God, Jonah ran away and tried to hide from Him.
Despite Jonah's disobedience, God was still patient with him. He allowed Jonah to be swallowed by a giant fish, but then rescued him and gave him another chance to obey.
This story shows us that no matter how much we might disobey or disappoint God, He is always willing to give us another chance. His patience is never-ending, and He will always forgive us if we turn back to Him.
So if you're feeling like you've let God down, remember that His patience is always there for you. He is waiting with open arms, ready to forgive and forget all your past mistakes. Just turn back to Him today and ask for His forgiveness. He will gladly give it to you!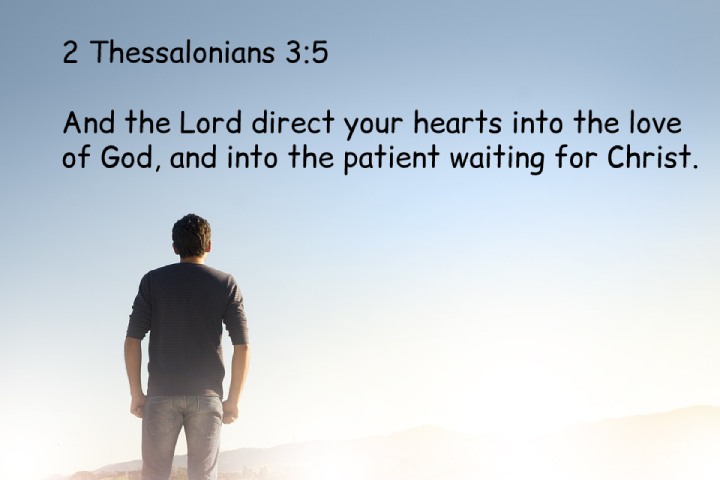 Bible Verses About God's Patience
1. Habakkuk 2:3
For the vision is yet for an appointed time, but at the end it shall speak, and not lie: though it tarry, wait for it; because it will surely come, it will not tarry.
2. Joel 2:13
And rend your heart, and not your garments, and turn unto the LORD your God: for he is gracious and merciful, slow to anger, and of great kindness, and repenteth him of the evil.
3. Isaiah 48:9
For my name's sake will I defer mine anger, and for my praise will I refrain for thee, that I cut thee not off.
4. 1 Peter 3:20
Which sometime were disobedient, when once the longsuffering of God waited in the days of Noah, while the ark was a preparing, wherein few, that is, eight souls were saved by water.
5. Malachi 2:17
Ye have wearied the LORD with your words. Yet ye say, Wherein have we wearied him? When ye say, Every one that doeth evil is good in the sight of the LORD, and he delighteth in them; or, Where is the God of judgment?
6. 1 Samuel 3:10
And the LORD came, and stood, and called as at other times, Samuel, Samuel. Then Samuel answered, Speak; for thy servant heareth.
7. Exodus 34:6
And the LORD passed by before him, and proclaimed, The LORD, The LORD God, merciful and gracious, longsuffering, and abundant in goodness and truth,
8. Ezekiel 20:17
Nevertheless mine eye spared them from destroying them, neither did I make an end of them in the wilderness.
9. Psalm 145:8
The LORD is gracious, and full of compassion; slow to anger, and of great mercy.
10. Jonah 4:2
And he prayed unto the LORD, and said, I pray thee, O LORD, was not this my saying, when I was yet in my country? Therefore I fled before unto Tarshish: for I knew that thou art a gracious God, and merciful, slow to anger, and of great kindness, and repentest thee of the evil.
11. Isaiah 43:24
Thou hast bought me no sweet cane with money, neither hast thou filled me with the fat of thy sacrifices: but thou hast made me to serve with thy sins, thou hast wearied me with thine iniquities.
12. 2 Thessalonians 3:5
And the Lord direct your hearts into the love of God, and into the patient waiting for Christ.
13. Isaiah 42:14
I have long time holden my peace; I have been still, and refrained myself: now will I cry like a travailing woman; I will destroy and devour at once.
14. Acts 13:18
And about the time of forty years suffered he their manners in the wilderness.
15. Nahum 1:3
The LORD is slow to anger, and great in power, and will not at all acquit the wicked: the LORD hath his way in the whirlwind and in the storm, and the clouds are the dust of his feet.
16. Deuteronomy 8:2
And thou shalt remember all the way which the LORD thy God led thee these forty years in the wilderness, to humble thee, and to prove thee, to know what was in thine heart, whether thou wouldest keep his commandments, or no.
17. Genesis 18:32
And he said, Oh let not the Lord be angry, and I will speak yet but this once: Peradventure ten shall be found there. And he said, I will not destroy it for ten's sake.
18. Psalm 78:38
But he, being full of compassion, forgave their iniquity, and destroyed them not: yea, many a time turned he his anger away, and did not stir up all his wrath.
19. Genesis 8:22
While the earth remaineth, seedtime and harvest, and cold and heat, and summer and winter, and day and night shall not cease.
20. Micah 7:19
He will turn again, he will have compassion upon us; he will subdue our iniquities; and thou wilt cast all their sins into the depths of the sea.
21. Numbers 14:27
How long shall I bear with this evil congregation, which murmur against me? I have heard the murmurings of the children of Israel, which they murmur against me.
22. Psalm 103:8
The LORD is merciful and gracious, slow to anger, and plenteous in mercy.
23. Jonah 3:1
And the word of the LORD came unto Jonah the second time, saying,
24. Isaiah 1:14
Your new moons and your appointed feasts my soul hateth: they are a trouble unto me; I am weary to bear them.
25. Romans 2:4
Or despisest thou the riches of his goodness and forbearance and longsuffering; not knowing that the goodness of God leadeth thee to repentance?
26. Nehemiah 9:30
Yet many years didst thou forbear them, and testifiedst against them by thy spirit in thy prophets: yet would they not give ear: therefore gavest thou them into the hand of the people of the lands.
27. Numbers 14:18
The LORD is longsuffering, and of great mercy, forgiving iniquity and transgression, and by no means clearing the guilty, visiting the iniquity of the fathers upon the children unto the third and fourth generation.
28. Jeremiah 15:15
O LORD, thou knowest: remember me, and visit me, and revenge me of my persecutors; take me not away in thy longsuffering: know that for thy sake I have suffered rebuke.
29. 2 Peter 3:15
And account that the longsuffering of our Lord is salvation; even as our beloved brother Paul also according to the wisdom given unto him hath written unto you;
30. 2 Peter 3:9
The Lord is not slack concerning his promise, as some men count slackness; but is longsuffering to us-ward, not willing that any should perish, but that all should come to repentance.
31. Romans 15:5
Now the God of patience and consolation grant you to be likeminded one toward another according to Christ Jesus:
32. Psalm 86:15
But thou, O Lord, art a God full of compassion, and gracious, longsuffering, and plenteous in mercy and truth.
33. Psalm 78:41
Yea, they turned back and tempted God, and limited the Holy One of Israel.
34. Isaiah 7:13
And he said, Hear ye now, O house of David; Is it a small thing for you to weary men, but will ye weary my God also?
Online courses recommended for you:
Books recommended for you:
* As an Amazon Associate I earn from qualifying purchases.
ALSO READ: