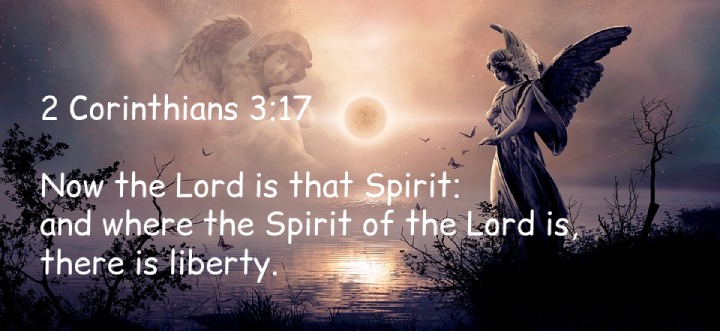 When we talk about God's presence, we are referring to His ability to be near us and to interact with us. God's presence is felt in many ways. For some, it is a feeling of warmth and love. For others, it is a sense of awe and wonder. And for still others, it is a feeling of comfort and peace. No matter how it is experienced, God's presence is always a source of strength and hope.
God is omnipresent, which means that He is everywhere at all times. He does not just exist in one place or another, but He is fully present everywhere. This means that He is always available to us, no matter where we are or what we are doing.
He is also omniscient, which means that He knows everything. There is nothing hidden from His sight. He knows our thoughts, our words, and our actions even before we do.
Lastly, He is omnipotent, which means that He has all power. There is nothing He cannot do. He is the creator and sustainer of all things.
These three attributes of God – His omniscience, omnipresence, and omnipotence – tell us that we can always rely on Him. He is always there for us, no matter what we are going through. We can go to Him with our problems and know that He will help us solve them. We can also rest assured that He has everything under control and that everything will ultimately work out for our good.
When we understand who God is and what He is capable of, we can begin to understand how significant His presence is in our lives. His presence is the very foundation of our existence. Without Him, we would not be here. We would not be able to experience the joys and blessings of life.
When we feel alone or lost, God's presence can be a reassuring force in our lives. It can remind us that we are never truly alone, and that we are always loved and valued by our Heavenly Father. When we are going through difficult times, God's presence can give us the strength to keep going. And when we are celebrating good times, God's presence can fill us with joy and happiness.
When we invite God into our lives, we are inviting His presence. When we allow Him to be a part of our everyday lives, we are opening ourselves up to all that He has for us. His presence brings peace, joy, love, and hope into our lives. It is the very foundation upon which our lives are built.
If you have never experienced the presence of God in your life, I encourage you to seek it out. There is nothing like it. Once you experience His presence, you will never want to go back to living without it.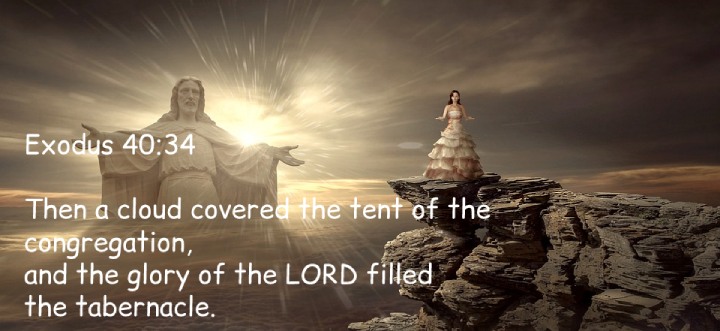 Bible Verses About God's Presence
1. Psalm 97:5
The hills melted like wax at the presence of the LORD, at the presence of the Lord of the whole earth.
2. 2 Corinthians 3:17
Now the Lord is that Spirit: and where the Spirit of the Lord is, there is liberty.
3. Exodus 40:34
Then a cloud covered the tent of the congregation, and the glory of the LORD filled the tabernacle.
4. Jonah 1:10
Then were the men exceedingly afraid, and said unto him, Why hast thou done this? For the men knew that he fled from the presence of the LORD, because he had told them.
5. 2 Corinthians 4:14
Knowing that he which raised up the Lord Jesus shall raise up us also by Jesus, and shall present us with you.
6. Psalm 96:9
O worship the LORD in the beauty of holiness: fear before him, all the earth.
7. Romans 15:17
I have therefore whereof I may glory through Jesus Christ in those things which pertain to God.
8. Luke 1:19
And the angel answering said unto him, I am Gabriel, that stand in the presence of God; and am sent to speak unto thee, and to shew thee these glad tidings.
9. Psalm 51:11
Cast me not away from thy presence; and take not thy holy spirit from me.
10. Psalm 95:2
Let us come before his presence with thanksgiving, and make a joyful noise unto him with psalms.
11. 2 Thessalonians 1:9
Who shall be punished with everlasting destruction from the presence of the Lord, and from the glory of his power;
12. Acts 3:19
Repent ye therefore, and be converted, that your sins may be blotted out, when the times of refreshing shall come from the presence of the Lord;
13. Isaiah 59:2
But your iniquities have separated between you and your God, and your sins have hid his face from you, that he will not hear.
14. Exodus 33:14
And he said, My presence shall go with thee, and I will give thee rest.
15. Hebrews 9:24
For Christ is not entered into the holy places made with hands, which are the figures of the true; but into heaven itself, now to appear in the presence of God for us:
16. 2 Corinthians 2:17
For we are not as many, which corrupt the word of God: but as of sincerity, but as of God, in the sight of God speak we in Christ.
17. Luke 15:10
Likewise, I say unto you, there is joy in the presence of the angels of God over one sinner that repenteth.
18. Genesis 39:2
And the LORD was with Joseph, and he was a prosperous man; and he was in the house of his master the Egyptian.
19. 1 Corinthians 5:4
In the name of our Lord Jesus Christ, when ye are gathered together, and my spirit, with the power of our Lord Jesus Christ,
20. Habakkuk 2:20
But the LORD is in his holy temple: let all the earth keep silence before him.
21. James 4:10
Humble yourselves in the sight of the Lord, and he shall lift you up.
22. Ecclesiastes 8:3
Be not hasty to go out of his sight: stand not in an evil thing; for he doeth whatsoever pleaseth him.
23. Exodus 33:15
And he said unto him, If thy presence go not with me, carry us not up hence.
24. Ephesians 3:12
In whom we have boldness and access with confidence by the faith of him.
25. Psalm 27:4
One thing have I desired of the LORD, that will I seek after; that I may dwell in the house of the LORD all the days of my life, to behold the beauty of the LORD, and to inquire in his temple.
26. Ephesians 2:18
For through him we both have access by one Spirit unto the Father.
27. Joel 2:11
And the LORD shall utter his voice before his army: for his camp is very great: for he is strong that executeth his word: for the day of the LORD is great and very terrible; and who can abide it?
28. Psalm 16:11
Thou wilt shew me the path of life: in thy presence is fulness of joy; at thy right hand there are pleasures for evermore.
29. Psalm 68:2
As smoke is driven away, so drive them away: as wax melteth before the fire, so let the wicked perish at the presence of God.
30. Proverbs 8:30
Then I was by him, as one brought up with him: and I was daily his delight, rejoicing always before him;
31. Psalm 139:7
Whither shall I go from thy spirit? or whither shall I flee from thy presence?
32. Psalm 114:3
The sea saw it, and fled: Jordan was driven back.
33. 2 Chronicles 5:14
So that the priests could not stand to minister by reason of the cloud: for the glory of the LORD had filled the house of God.
34. Psalm 17:2
Let my sentence come forth from thy presence; let thine eyes behold the things that are equal.
35. Psalm 114:4
The mountains skipped like rams, and the little hills like lambs.
36. Matthew 18:10
Take heed that ye despise not one of these little ones; for I say unto you, That in heaven their angels do always behold the face of my Father which is in heaven.
37. Psalm 16:2
O my soul, thou hast said unto the LORD, Thou art my Lord: my goodness extendeth not to thee;
38. Nahum 1:5
The mountains quake at him, and the hills melt, and the earth is burned at his presence, yea, the world, and all that dwell therein.
39. Hebrews 10:19
Having therefore, brethren, boldness to enter into the holiest by the blood of Jesus,
40. 1 Corinthians 1:29
That no flesh should glory in his presence.
41. Ecclesiastes 5:2
Be not rash with thy mouth, and let not thine heart be hasty to utter any thing before God: for God is in heaven, and thou upon earth: therefore let thy words be few.
42. Proverbs 25:6
Put not forth thyself in the presence of the king, and stand not in the place of great men:
43. Job 1:12
And the LORD said unto Satan, Behold, all that he hath is in thy power; only upon himself put not forth thine hand. So Satan went forth from the presence of the LORD.
44. Psalm 114:7
Tremble, thou earth, at the presence of the Lord, at the presence of the God of Jacob;
45. Genesis 3:8
And they heard the voice of the LORD God walking in the garden in the cool of the day: and Adam and his wife hid themselves from the presence of the LORD God amongst the trees of the garden.
46. Psalm 73:28
But it is good for me to draw near to God: I have put my trust in the Lord GOD, that I may declare all thy works.
47. 2 Corinthians 5:8
We are confident, I say, and willing rather to be absent from the body, and to be present with the Lord.
48. Leviticus 10:2
And there went out fire from the LORD, and devoured them, and they died before the LORD.
49. Genesis 28:16
And Jacob awaked out of his sleep, and he said, Surely the LORD is in this place; and I knew it not.
Online courses recommended for you:
Books recommended for you:
* As an Amazon Associate I earn from qualifying purchases.
ALSO READ: