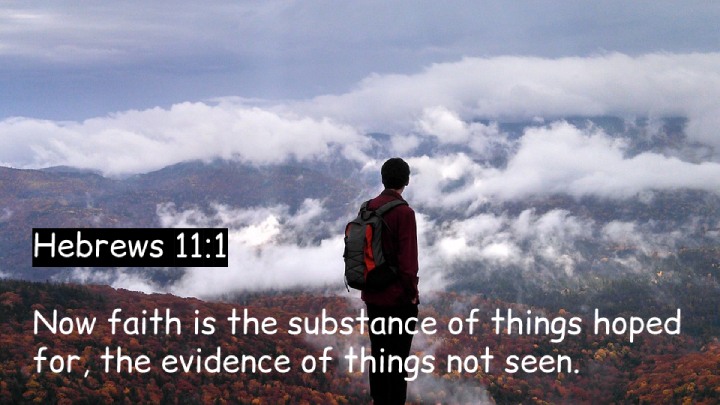 A vision is something that God shows us in order to give us direction or reveal something to us. It can be a mental image, a dream, or even a physical experience. Sometimes people have visions while they are awake, but more often they occur during prayer or meditation, or while dreaming.
The Bible tells us that vision is a spiritual gift from God. This means that it is something that God gives to people so that they can see things that other people cannot see.
People who have the gift of vision are able to see things that are not present in the physical world. They can see into the future and understand what God is planning.
People with the gift of vision often become prophets or seers. They may also be involved in other ministries such as teaching, evangelism, or intercession.
Visions can be warnings of danger, messages of hope, or simply a new way of looking at something. They can be personal or global in scope. But whatever their form or content, all visions come from God and are meant to help us on our journey through life.
If you feel like you've been given a vision, the first step is to pray about it and ask God for guidance on how to interpret it. It's also important to share your vision with someone you trust, like a pastor or spiritual mentor, who can help you understand what it means.
If you feel like you have the gift of vision, then it is important to seek out ways to use this gift for God's glory. There are many ways to do this, and you can find many resources online or through your local church.
Don't be afraid to pursue your vision, even if it seems impossible. With God's help, all things are possible!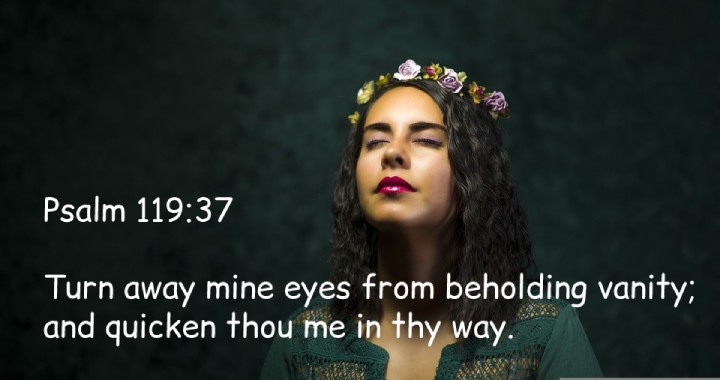 Bible Verses About Vision
1. John 17:24
Father, I will that they also, whom thou hast given me, be with me where I am; that they may behold my glory, which thou hast given me: for thou lovedst me before the foundation of the world.
2. 1 Samuel 4:15
Now Eli was ninety and eight years old; and his eyes were dim, that he could not see.
3. Genesis 32:30
And Jacob called the name of the place Peniel: for I have seen God face to face, and my life is preserved.
4. Genesis 27:1
And it came to pass, that when Isaac was old, and his eyes were dim, so that he could not see, he called Esau his eldest son, and said unto him, My son: and he said unto him, Behold, here am I.
5. Genesis 3:6
And when the woman saw that the tree was good for food, and that it was pleasant to the eyes, and a tree to be desired to make one wise, she took of the fruit thereof, and did eat, and gave also unto her husband with her; and he did eat.
6. 2 Chronicles 16:9
For the eyes of the LORD run to and fro throughout the whole earth, to shew himself strong in the behalf of them whose heart is perfect toward him. Herein thou hast done foolishly: therefore from henceforth thou shalt have wars.
7. Psalm 146:8
The LORD openeth the eyes of the blind: the LORD raiseth them that are bowed down: the LORD loveth the righteous:
8. Job 41:9
Behold, the hope of him is in vain: shall not one be cast down even at the sight of him?
9. Luke 16:15
And he said unto them, Ye are they which justify yourselves before men; but God knoweth your hearts: for that which is highly esteemed among men is abomination in the sight of God.
10. 1 Kings 14:4
And Jeroboam's wife did so, and arose, and went to Shiloh, and came to the house of Ahijah. But Ahijah could not see; for his eyes were set by reason of his age.
11. John 9:7
And said unto him, Go, wash in the pool of Siloam, (which is by interpretation, Sent.) He went his way therefore, and washed, and came seeing.
12. 1 John 3:20
For if our heart condemn us, God is greater than our heart, and knoweth all things.
13. Proverbs 29:18
Where there is no vision, the people perish: but he that keepeth the law, happy is he.
14. Joshua 7:21
When I saw among the spoils a goodly Babylonish garment, and two hundred shekels of silver, and a wedge of gold of fifty shekels weight, then I coveted them, and took them; and, behold, they are hid in the earth in the midst of my tent, and the silver under it.
15. Matthew 5:8
Blessed are the pure in heart: for they shall see God.
16. Acts 22:13
Came unto me, and stood, and said unto me, Brother Saul, receive thy sight. And the same hour I looked up upon him.
17. 2 Corinthians 5:7
(For we walk by faith, not by sight:)
18. Proverbs 15:11
Hell and destruction are before the LORD: how much more then the hearts of the children of men?
19. 1 Samuel 3:2
And it came to pass at that time, when Eli was laid down in his place, and his eyes began to wax dim, that he could not see;
20. 2 Kings 6:17
And Elisha prayed, and said, LORD, I pray thee, open his eyes, that he may see. And the LORD opened the eyes of the young man; and he saw: and, behold, the mountain was full of horses and chariots of fire round about Elisha.
21. Psalm 11:4
The LORD is in his holy temple, the LORD'S throne is in heaven: his eyes behold, his eyelids try, the children of men.
22. Revelation 1:17
And when I saw him, I fell at his feet as dead. And he laid his right hand upon me, saying unto me, Fear not; I am the first and the last:
23. Genesis 48:10
Now the eyes of Israel were dim for age, so that he could not see. And he brought them near unto him; and he kissed them, and embraced them.
24. Romans 8:24
For we are saved by hope: but hope that is seen is not hope: for what a man seeth, why doth he yet hope for?
25. Jeremiah 20:12
But, O LORD of hosts, that triest the righteous, and seest the reins and the heart, let me see thy vengeance on them: for unto thee have I opened my cause.
26. Genesis 6:11
The earth also was corrupt before God, and the earth was filled with violence.
27. Hebrews 11:27
By faith he forsook Egypt, not fearing the wrath of the king: for he endured, as seeing him who is invisible.
28. Psalm 31:22
For I said in my haste, I am cut off from before thine eyes: nevertheless thou heardest the voice of my supplications when I cried unto thee.
29. Psalm 34:15
The eyes of the LORD are upon the righteous, and his ears are open unto their cry.
30. Job 31:1
I made a covenant with mine eyes; why then should I think upon a maid?
31. 2 Corinthians 4:18
While we look not at the things which are seen, but at the things which are not seen: for the things which are seen are temporal; but the things which are not seen are eternal.
32. Joel 2:6
Before their face the people shall be much pained: all faces shall gather blackness.
33. 1 John 3:2
Beloved, now are we the sons of God, and it doth not yet appear what we shall be: but we know that, when he shall appear, we shall be like him; for we shall see him as he is.
34. Matthew 6:8
Be not ye therefore like unto them: for your Father knoweth what things ye have need of, before ye ask him.
35. Isaiah 6:1
In the year that king Uzziah died I saw also the Lord sitting upon a throne, high and lifted up, and his train filled the temple.
36. Leviticus 26:16
I also will do this unto you; I will even appoint over you terror, consumption, and the burning ague, that shall consume the eyes, and cause sorrow of heart: and ye shall sow your seed in vain, for your enemies shall eat it.
37. Hebrews 4:13
Neither is there any creature that is not manifest in his sight: but all things are naked and opened unto the eyes of him with whom we have to do.
38. Revelation 22:4
And they shall see his face; and his name shall be in their foreheads.
39. Proverbs 29:13
The poor and the deceitful man meet together: the LORD lighteneth both their eyes.
40. Psalm 139:16
Thine eyes did see my substance, yet being unperfect; and in thy book all my members were written, which in continuance were fashioned, when as yet there was none of them.
41. Psalm 17:15
As for me, I will behold thy face in righteousness: I shall be satisfied, when I awake, with thy likeness.
42. Hebrews 11:1
Now faith is the substance of things hoped for, the evidence of things not seen.
43. Mark 16:5
And entering into the sepulchre, they saw a young man sitting on the right side, clothed in a long white garment; and they were affrighted.
44. Psalm 119:37
Turn away mine eyes from beholding vanity; and quicken thou me in thy way.
45. Zechariah 4:10
For who hath despised the day of small things? for they shall rejoice, and shall see the plummet in the hand of Zerubbabel with those seven; they are the eyes of the LORD, which run to and fro through the whole earth.
46. 1 Samuel 2:3
Talk no more so exceeding proudly; let not arrogancy come out of your mouth: for the LORD is a God of knowledge, and by him actions are weighed.
47. Genesis 6:5
And GOD saw that the wickedness of man was great in the earth, and that every imagination of the thoughts of his heart was only evil continually.
48. Exodus 4:11
And the LORD said unto him, Who hath made man's mouth? or who maketh the dumb, or deaf, or the seeing, or the blind? have not I the LORD?
49. Exodus 3:9
Now therefore, behold, the cry of the children of Israel is come unto me: and I have also seen the oppression wherewith the Egyptians oppress them.
50. 1 John 2:16
For all that is in the world, the lust of the flesh, and the lust of the eyes, and the pride of life, is not of the Father, but is of the world.
51. Job 42:5
I have heard of thee by the hearing of the ear: but now mine eye seeth thee.
52. Matthew 9:30
And their eyes were opened; and Jesus straitly charged them, saying, See that no man know it.
53. Acts 22:11
And when I could not see for the glory of that light, being led by the hand of them that were with me, I came into Damascus.
54. Luke 4:18
The Spirit of the Lord is upon me, because he hath anointed me to preach the gospel to the poor; he hath sent me to heal the brokenhearted, to preach deliverance to the captives, and recovering of sight to the blind, to set at liberty them that are bruised,
55. 1 Corinthians 13:12
For now we see through a glass, darkly; but then face to face: now I know in part; but then shall I know even as also I am known.
Online courses recommended for you:
Books recommended for you:
* As an Amazon Associate I earn from qualifying purchases.
ALSO READ:
8 Spiritual Quotes That Can Help You Reach Your Spiritual Vision