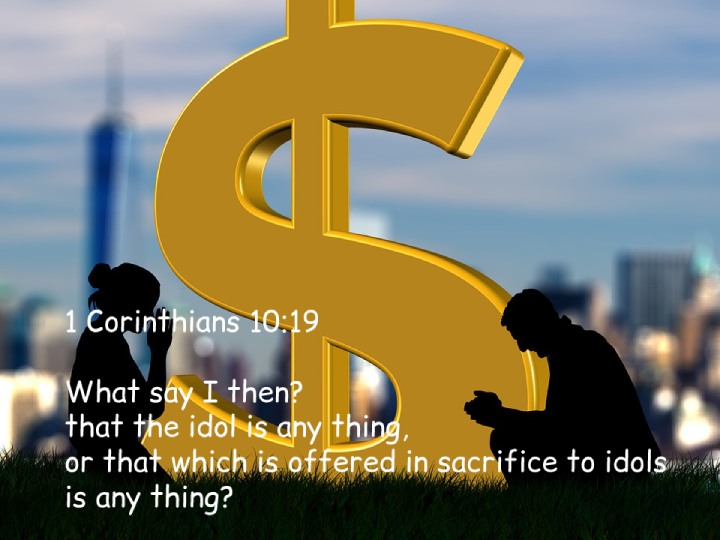 Idolatry is the worship of idols, which can be defined as "any object of reverence or admiration." In a religious context, an idol is a material object that is venerated or worshipped for its purported spiritual or magical powers. Idolatry has been a problem throughout history, and remains an issue in many parts of the world today.
There are many different types of idolatry, but all involve the worship of something other than the one true God. Some people worship nature, such as the sun, moon, or stars. Others worship animals, such as snakes or birds. Still others worship human beings, such as political leaders or celebrities. And some people even worship objects, such as money or cars.
Idolatry is dangerous because it leads people away from the one true God. When we worship anything other than God, we are putting our trust in something that is not all-powerful and all-knowing. This can lead to all sorts of problems, both for us individually and for society as a whole.
Thankfully, there is hope for those who struggle with idolatry. Through Jesus Christ, we can be forgiven and set free from the power of idolatry. If you are struggling with this issue, please seek out help from a trusted Christian counselor or pastor. They can help you find freedom from the bondage of idolatry.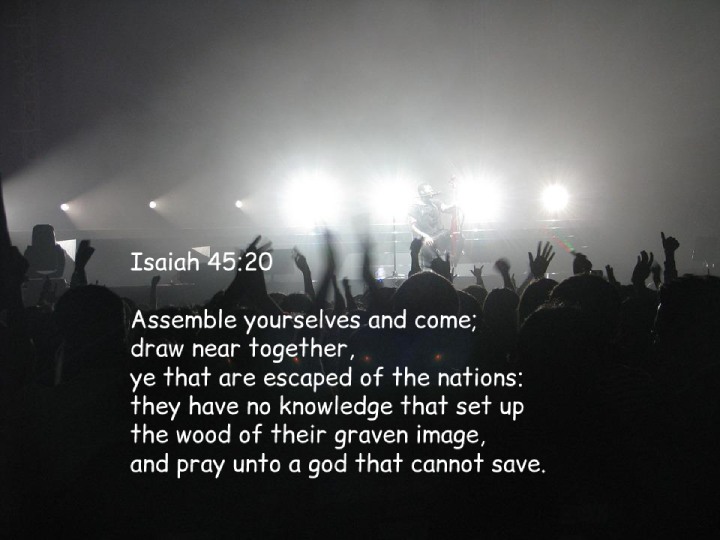 Bible Verses About Idolatry
1. Exodus 23:13
And in all things that I have said unto you be circumspect: and make no mention of the name of other gods, neither let it be heard out of thy mouth.
2. Romans 1:24
Wherefore God also gave them up to uncleanness through the lusts of their own hearts, to dishonour their own bodies between themselves:
3. Acts 17:29
Forasmuch then as we are the offspring of God, we ought not to think that the Godhead is like unto gold, or silver, or stone, graven by art and man's device.
4. Leviticus 26:1
Ye shall make you no idols nor graven image, neither rear you up a standing image, neither shall ye set up any image of stone in your land, to bow down unto it: for I am the LORD your God.
5. Romans 1:23
And changed the glory of the uncorruptible God into an image made like to corruptible man, and to birds, and fourfooted beasts, and creeping things.
6. Revelation 9:20
And the rest of the men which were not killed by these plagues yet repented not of the works of their hands, that they should not worship devils, and idols of gold, and silver, and brass, and stone, and of wood: which neither can see, nor hear, nor walk:
7. Jeremiah 11:12
Then shall the cities of Judah and inhabitants of Jerusalem go, and cry unto the gods unto whom they offer incense: but they shall not save them at all in the time of their trouble.
8. Psalm 16:4
Their sorrows shall be multiplied that hasten after another god: their drink offerings of blood will I not offer, nor take up their names into my lips.
9. 1 Corinthians 10:19
What say I then? that the idol is any thing, or that which is offered in sacrifice to idols is any thing?
10. 1 Samuel 15:23
For rebellion is as the sin of witchcraft, and stubbornness is as iniquity and idolatry. Because thou hast rejected the word of the LORD, he hath also rejected thee from being king.
11. Isaiah 46:7
They bear him upon the shoulder, they carry him, and set him in his place, and he standeth; from his place shall he not remove: yea, one shall cry unto him, yet can he not answer, nor save him out of his trouble.
12. Acts 17:16
Now while Paul waited for them at Athens, his spirit was stirred in him, when he saw the city wholly given to idolatry.
13. 1 Corinthians 10:14
Wherefore, my dearly beloved, flee from idolatry.
14. Jeremiah 1:16
And I will utter my judgments against them touching all their wickedness, who have forsaken me, and have burned incense unto other gods, and worshipped the works of their own hands.
15. Micah 5:13
Thy graven images also will I cut off, and thy standing images out of the midst of thee; and thou shalt no more worship the work of thine hands.
16. Isaiah 65:3
A people that provoketh me to anger continually to my face; that sacrificeth in gardens, and burneth incense upon altars of brick;
17. Leviticus 19:4
Turn ye not unto idols, nor make to yourselves molten gods: I am the LORD your God.
18. Colossians 3:5
Mortify therefore your members which are upon the earth; fornication, uncleanness, inordinate affection, evil concupiscence, and covetousness, which is idolatry:
19. 1 Corinthians 10:7
Neither be ye idolaters, as were some of them; as it is written, The people sat down to eat and drink, and rose up to play.
20. Hosea 11:2
As they called them, so they went from them: they sacrificed unto Baalim, and burned incense to graven images.
21. Galatians 4:8
Howbeit then, when ye knew not God, ye did service unto them which by nature are no gods.
22. 1 John 5:21
Little children, keep yourselves from idols. Amen.
23. Psalm 135:15
The idols of the heathen are silver and gold, the work of men's hands.
24. 1 Thessalonians 1:9
For they themselves shew of us what manner of entering in we had unto you, and how ye turned to God from idols to serve the living and true God;
25. Isaiah 45:20
Assemble yourselves and come; draw near together, ye that are escaped of the nations: they have no knowledge that set up the wood of their graven image, and pray unto a god that cannot save.
26. 1 Corinthians 6:9
Know ye not that the unrighteous shall not inherit the kingdom of God? Be not deceived: neither fornicators, nor idolaters, nor adulterers, nor effeminate, nor abusers of themselves with mankind,
27. Habakkuk 2:18
What profiteth the graven image that the maker thereof hath graven it; the molten image, and a teacher of lies, that the maker of his work trusteth therein, to make dumb idols?
28. Deuteronomy 7:26
Neither shalt thou bring an abomination into thine house, lest thou be a cursed thing like it: but thou shalt utterly detest it, and thou shalt utterly abhor it; for it is a cursed thing.
29. Jonah 2:8
They that observe lying vanities forsake their own mercy.