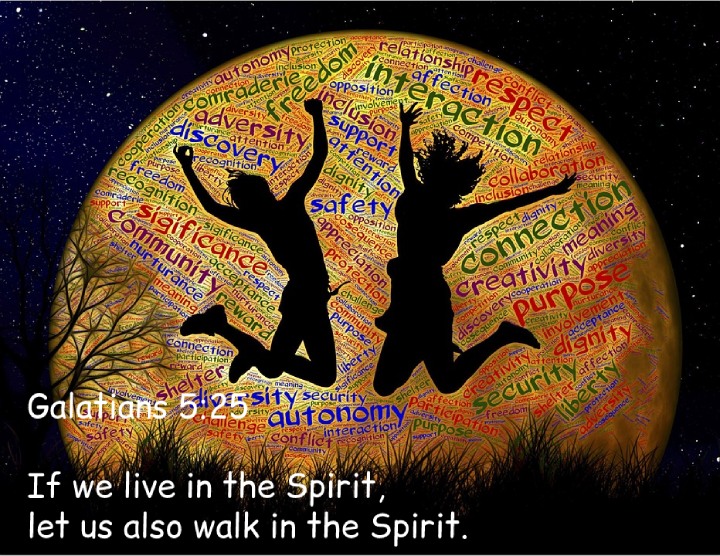 As you journey through life, it can be easy to lose sight of your purpose. You may find yourself caught up in the day-to-day grind, or feeling like you're just going through the motions. But it's important to remember that everyone has a unique purpose in life. Yours is yours alone, and it's up to you to discover and fulfil it.
There's no one answer for what your life purpose might be. It could be something as simple as making others smile, or it could be something more complex like working to end poverty or promote peace. What matters is that it's something that feels meaningful to you and that you're passionate about pursuing.
The best way to figure out your life purpose is to spend some time exploring what you care about and what makes you feel most alive. Try new things, Say "yes" more often, and be open to whatever comes your way. The more you step out of your comfort zone, the clearer your purpose will become.
Don't worry if it takes some time to figure out what your life purpose is. It's not something that you're going to find overnight. Just keep exploring and following your heart, and eventually you'll find your way.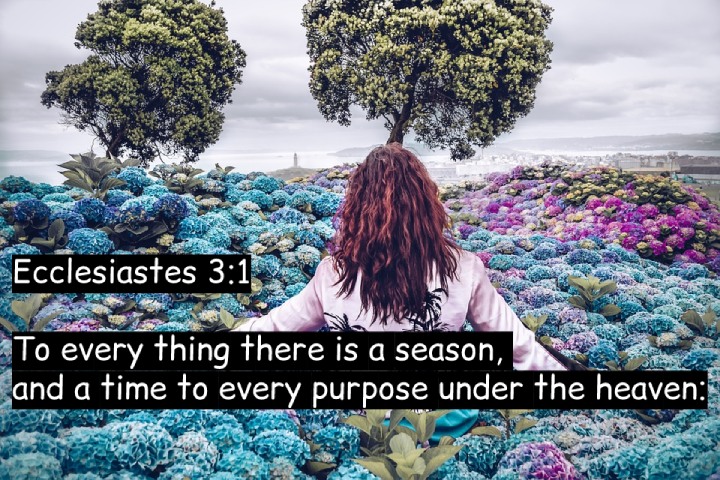 What Does Bible Say About Purpose of Life?
What is the purpose of life? This is a question that has been asked by people throughout history. There are many different answers to this question, but the Bible gives us some insight into what God's purpose for our lives may be.
The Bible tells us that we were created in God's image (Genesis 1:27). This means that we have the ability to think, feel, and choose like God does. We are also told that we were created for a specific purpose—to glorify God and enjoy Him forever (Isaiah 43:7; Revelation 4:11).
God has given us each gifts and talents that He wants us to use for His glory (1 Corinthians 12:4-11). He also wants us to use our lives to help others and make a difference in the world (Matthew 5:16; Philippians 2:4).
When we live our lives for God's glory, we will find true satisfaction and meaning. We will also be able to impact the world around us in a positive way. So, what is the purpose of life? To glorify God and enjoy Him forever!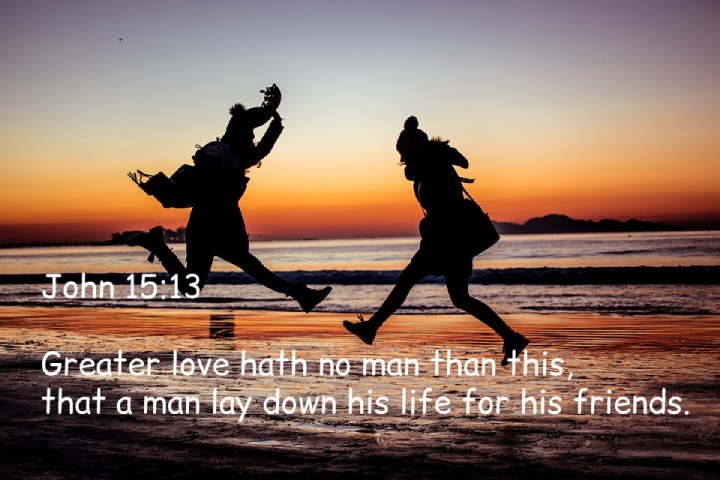 Bible Verses About Life Purpose
1. Isaiah 46:10
Declaring the end from the beginning, and from ancient times the things that are not yet done, saying, My counsel shall stand, and I will do all my pleasure:
2. Romans 8:1
There is therefore now no condemnation to them which are in Christ Jesus, who walk not after the flesh, but after the Spirit.
3. Job 42:2
I know that thou canst do every thing, and that no thought can be withholden from thee.
4. 2 Timothy 1:1
Paul, an apostle of Jesus Christ by the will of God, according to the promise of life which is in Christ Jesus,
5. Isaiah 14:24
The LORD of hosts hath sworn, saying, Surely as I have thought, so shall it come to pass; and as I have purposed, so shall it stand:
6. Job 27:3
All the while my breath is in me, and the spirit of God is in my nostrils;
7. Job 12:10
In whose hand is the soul of every living thing, and the breath of all mankind.
8. Ephesians 1:11
In whom also we have obtained an inheritance, being predestinated according to the purpose of him who worketh all things after the counsel of his own will:
9. John 6:57
As the living Father hath sent me, and I live by the Father: so he that eateth me, even he shall live by me.
10. 1 Corinthians 7:17
But as God hath distributed to every man, as the Lord hath called every one, so let him walk. And so ordain I in all churches.
11. Isaiah 14:27
For the LORD of hosts hath purposed, and who shall disannul it? and his hand is stretched out, and who shall turn it back?
12. John 20:31
But these are written, that ye might believe that Jesus is the Christ, the Son of God; and that believing ye might have life through his name.
13. 1 Timothy 2:6
Who gave himself a ransom for all, to be testified in due time.
14. Ephesians 2:10
For we are his workmanship, created in Christ Jesus unto good works, which God hath before ordained that we should walk in them.
15. Proverbs 19:21
There are many devices in a man's heart; nevertheless the counsel of the LORD, that shall stand.
16. Proverbs 3:2
For length of days, and long life, and peace, shall they add to thee.
17. John 15:13
Greater love hath no man than this, that a man lay down his life for his friends.
18. Acts 13:36
For David, after he had served his own generation by the will of God, fell on sleep, and was laid unto his fathers, and saw corruption:
19. Galatians 5:25
If we live in the Spirit, let us also walk in the Spirit.
20. Romans 8:2
For the law of the Spirit of life in Christ Jesus hath made me free from the law of sin and death.
21. Ecclesiastes 3:1
To every thing there is a season, and a time to every purpose under the heaven:
22. 1 Thessalonians 4:7
For God hath not called us unto uncleanness, but unto holiness.
23. Philippians 2:13
For it is God which worketh in you both to will and to do of his good pleasure.
24. Job 17:11
My days are past, my purposes are broken off, even the thoughts of my heart.
25. 2 Timothy 1:9
Who hath saved us, and called us with an holy calling, not according to our works, but according to his own purpose and grace, which was given us in Christ Jesus before the world began,
26. 1 Peter 2:21
For even hereunto were ye called: because Christ also suffered for us, leaving us an example, that ye should follow his steps:
27. John 14:6
Jesus saith unto him, I am the way, the truth, and the life: no man cometh unto the Father, but by me.
28. Jeremiah 32:39
And I will give them one heart, and one way, that they may fear me for ever, for the good of them, and of their children after them:
29. Exodus 9:16
And in very deed for this cause have I raised thee up, for to shew in thee my power; and that my name may be declared throughout all the earth.
30. John 10:10
The thief cometh not, but for to steal, and to kill, and to destroy: I am come that they might have life, and that they might have it more abundantly.
31. Philippians 2:16
Holding forth the word of life; that I may rejoice in the day of Christ, that I have not run in vain, neither laboured in vain.
32. Philippians 1:21
For to me to live is Christ, and to die is gain.
33. Philippians 1:27
Only let your conversation be as it becometh the gospel of Christ: that whether I come and see you, or else be absent, I may hear of your affairs, that ye stand fast in one spirit, with one mind striving together for the faith of the gospel;
34. 2 Timothy 3:10
But thou hast fully known my doctrine, manner of life, purpose, faith, longsuffering, charity, patience,
35. 1 Thessalonians 5:18
In every thing give thanks: for this is the will of God in Christ Jesus concerning you.
36. Luke 12:23
The life is more than meat, and the body is more than raiment.
37. 1 Peter 4:2
That he no longer should live the rest of his time in the flesh to the lusts of men, but to the will of God.
38. Ecclesiastes 8:6
Because to every purpose there is time and judgment, therefore the misery of man is great upon him.
39. Colossians 3:3
For ye are dead, and your life is hid with Christ in God.
40. John 5:26
For as the Father hath life in himself; so hath he given to the Son to have life in himself;
41. 1 Peter 1:9
Receiving the end of your faith, even the salvation of your souls.
42. Philippians 3:14
I press toward the mark for the prize of the high calling of God in Christ Jesus.
43. Romans 8:28
And we know that all things work together for good to them that love God, to them who are the called according to his purpose.
44. Proverbs 16:4
The LORD hath made all things for himself: yea, even the wicked for the day of evil.
45. Philippians 2:2
Fulfil ye my joy, that ye be likeminded, having the same love, being of one accord, of one mind.
46. Proverbs 10:27
The fear of the LORD prolongeth days: but the years of the wicked shall be shortened.
47. Romans 14:9
For to this end Christ both died, and rose, and revived, that he might be Lord both of the dead and living.
48. 2 Corinthians 5:5
Now he that hath wrought us for the selfsame thing is God, who also hath given unto us the earnest of the Spirit.
49. 2 Timothy 3:16
All scripture is given by inspiration of God, and is profitable for doctrine, for reproof, for correction, for instruction in righteousness:
Online courses recommended for you:
Books recommended for you:
* As an Amazon Associate I earn from qualifying purchases.
ALSO READ: