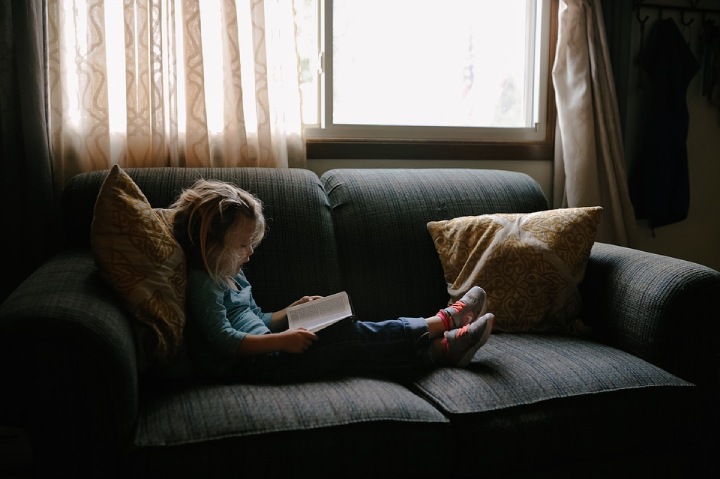 The Bible is filled with wisdom about life. Life can be difficult, but God's Word gives us hope and guidance. You can find comfort and strength from these Bible verses about life.
Why is life so hard?
Life can be difficult. We all face challenges and trials. Sometimes it can feel like life is one big problem after another. Why is life so hard?
The first thing to understand is that this world is not our home. We are only passing through. This life is full of trouble, but Jesus has promised us a home in heaven with Him.
How can I have hope for the future?
No matter what you are facing today, God is always with you. He will never leave you or forsake you. So trust in Him, and He will give you strength.
Can I know God's will for my life?
Yes! The Bible tells us that we need to ask Him if we want to know God's will for our lives. He will reveal His plans to us. Just be sure to trust and obey Him, even when it's hard.
I am feeling so lost. What do I do?
The first step is to admit that you are lost. Then, you need to turn to God and ask for His forgiveness. He will forgive you, and He will help you find your way.
No matter what you face in life, God has a plan for you. He loves you, and He wants to help you.
These are just a few of the many Bible verses about life. Read the Bible yourself or talk to a pastor or counselor to find more comfort and encouragement. They can help you understand what the Bible says and how it applies to your life.
Bible Verses About Life
1. Proverbs 16:25
There is a way that seemeth right unto a man, but the end thereof are the ways of death.
2. 1 John 2:6
He that saith he abideth in him ought himself also so to walk, even as he walked.
3. Proverbs 14:12
There is a way which seemeth right unto a man, but the end thereof are the ways of death.
4. Genesis 17:1
And when Abram was ninety years old and nine, the LORD appeared to Abram, and said unto him, I am the Almighty God; walk before me, and be thou perfect.
5. Galatians 5:25
If we live in the Spirit, let us also walk in the Spirit.
6. Psalm 18:30
As for God, his way is perfect: the word of the LORD is tried: he is a buckler to all those that trust in him.
7. 2 Peter 2:15
Which have forsaken the right way, and are gone astray, following the way of Balaam the son of Bosor, who loved the wages of unrighteousness;
8. Proverbs 15:10
Correction is grievous unto him that forsaketh the way: and he that hateth reproof shall die.
9. Acts 14:16
Who in times past suffered all nations to walk in their own ways.
10. Colossians 2:3
In whom are hid all the treasures of wisdom and knowledge.
11. Hebrews 12:2
Looking unto Jesus the author and finisher of our faith; who for the joy that was set before him endured the cross, despising the shame, and is set down at the right hand of the throne of God.
12. Proverbs 4:18
But the path of the just is as the shining light, that shineth more and more unto the perfect day.
13. Psalm 25:9
The meek will he guide in judgment: and the meek will he teach his way.
14. Exodus 13:21
And the LORD went before them by day in a pillar of a cloud, to lead them the way; and by night in a pillar of fire, to give them light; to go by day and night:
15. Isaiah 43:19
Behold, I will do a new thing; now it shall spring forth; shall ye not know it? I will even make a way in the wilderness, and rivers in the desert.
16. John 8:12
Then spake Jesus again unto them, saying, I am the light of the world: he that followeth me shall not walk in darkness, but shall have the light of life.
17. Isaiah 48:17
Thus saith the LORD, thy Redeemer, the Holy One of Israel; I am the LORD thy God which teacheth thee to profit, which leadeth thee by the way that thou shouldest go.
18. 2 Timothy 3:10
But thou hast fully known my doctrine, manner of life, purpose, faith, longsuffering, charity, patience,
19. Jeremiah 2:17
Hast thou not procured this unto thyself, in that thou hast forsaken the LORD thy God, when he led thee by the way?
20. Hebrews 11:6
But without faith it is impossible to please him: for he that cometh to God must believe that he is, and that he is a rewarder of them that diligently seek him.
21. 2 Corinthians 5:7
(For we walk by faith, not by sight:)
22. Isaiah 35:8
And an highway shall be there, and a way, and it shall be called The way of holiness; the unclean shall not pass over it; but it shall be for those: the wayfaring men, though fools, shall not err therein.
23. Psalm 1:6
For the LORD knoweth the way of the righteous: but the way of the ungodly shall perish.
24. John 14:6
Jesus saith unto him, I am the way, the truth, and the life: no man cometh unto the Father, but by me.
25. Galatians 2:20
I am crucified with Christ: nevertheless I live; yet not I, but Christ liveth in me: and the life which I now live in the flesh I live by the faith of the Son of God, who loved me, and gave himself for me.
26. Isaiah 53:6
All we like sheep have gone astray; we have turned every one to his own way; and the LORD hath laid on him the iniquity of us all.