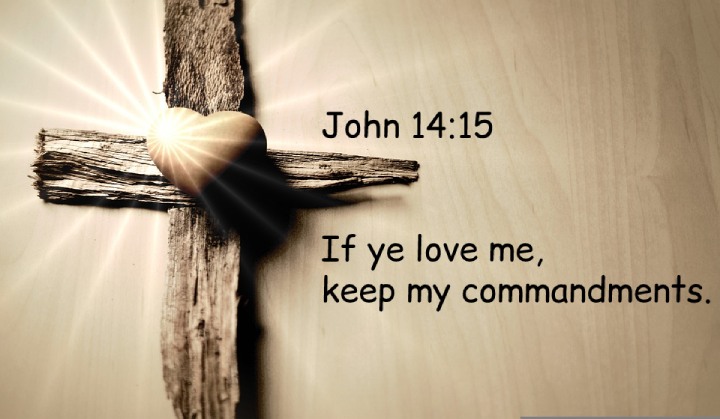 When it comes to obedience, the Bible has a lot to say. In general, obedience is about doing what God asks us to do. It's about being obedient to His Word and His commands.
The Bible tells us that obedience is important because it shows that we love God. When we are obedient to Him, it shows that we are willing to put His will above our own. And when we love God, we will want to obey Him.
Obedience is also important because it shows that we trust God. When we trust God, we know that He knows what's best for us. And when we trust Him, we are more likely to obey Him.
Finally, obedience is important because it helps us to grow in our faith. When we are obedient to God, we are taking steps of faith. And as we take steps of faith, our faith will grow stronger.
So obedience is important for a number of reasons. But ultimately, it's about showing our love for God and trusting that He knows what's best for us.
Obedience is a key element in the Christian life. Christ Himself was obedient to His heavenly Father, even unto death on the cross (Phil. 2:8). As His followers, we are called to imitate Him in obedience (Eph. 5:1).
Obedience is not always easy. We live in a world that often tells us to do the opposite of what God commands. But when we submit to God's authority and obey His Word, we will find true freedom and happiness.
God gives us His commandments because He loves us and knows what is best for us. When we disobey, we sin and bring harm to ourselves and others. But when we obey God, we show our trust in Him and experience His blessings.
If you are struggling with obedience, ask God to help you. Pray for His strength and wisdom to follow His will. And read His Word, which will give you the guidance you need.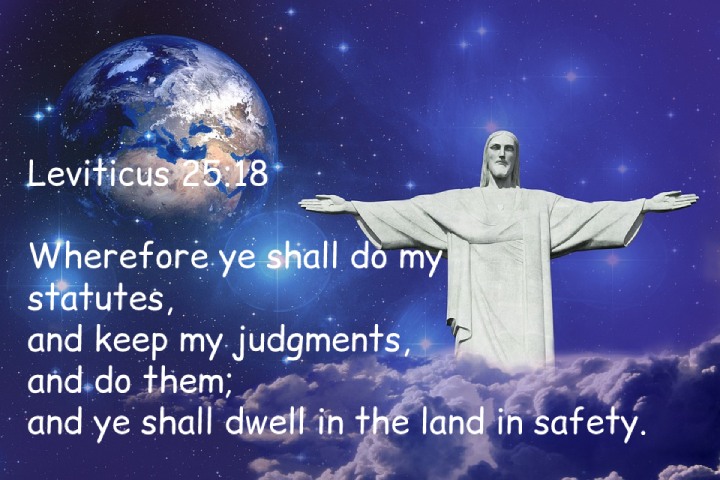 Bible Verses About Obedience
1. Deuteronomy 5:33
Ye shall walk in all the ways which the LORD your God hath commanded you, that ye may live, and that it may be well with you, and that ye may prolong your days in the land which ye shall possess.
2. Leviticus 25:18
Wherefore ye shall do my statutes, and keep my judgments, and do them; and ye shall dwell in the land in safety.
3. 1 John 5:3
For this is the love of God, that we keep his commandments: and his commandments are not grievous.
4. Ephesians 6:1
Children, obey your parents in the Lord: for this is right.
5. Deuteronomy 30:10
If thou shalt hearken unto the voice of the LORD thy God, to keep his commandments and his statutes which are written in this book of the law, and if thou turn unto the LORD thy God with all thine heart, and with all thy soul.
6. John 14:15
If ye love me, keep my commandments.
7. Ephesians 6:5
Servants, be obedient to them that are your masters according to the flesh, with fear and trembling, in singleness of your heart, as unto Christ;
8. Deuteronomy 28:15
But it shall come to pass, if thou wilt not hearken unto the voice of the LORD thy God, to observe to do all his commandments and his statutes which I command thee this day; that all these curses shall come upon thee, and overtake thee:
9. 1 Peter 1:14
As obedient children, not fashioning yourselves according to the former lusts in your ignorance:
10. Philippians 2:12
Wherefore, my beloved, as ye have always obeyed, not as in my presence only, but now much more in my absence, work out your own salvation with fear and trembling.
11. 2 John 1:6
And this is love, that we walk after his commandments. This is the commandment, That, as ye have heard from the beginning, ye should walk in it.
12. Colossians 3:20
Children, obey your parents in all things: for this is well pleasing unto the Lord.
13. Genesis 26:5
Because that Abraham obeyed my voice, and kept my charge, my commandments, my statutes, and my laws.
14. Romans 6:16
Know ye not, that to whom ye yield yourselves servants to obey, his servants ye are to whom ye obey; whether of sin unto death, or of obedience unto righteousness?
15. John 14:23
Jesus answered and said unto him, If a man love me, he will keep my words: and my Father will love him, and we will come unto him, and make our abode with him.
16. 1 John 2:5
But whoso keepeth his word, in him verily is the love of God perfected: hereby know we that we are in him.
17. Deuteronomy 28:1
And it shall come to pass, if thou shalt hearken diligently unto the voice of the LORD thy God, to observe and to do all his commandments which I command thee this day, that the LORD thy God will set thee on high above all nations of the earth:
18. Deuteronomy 11:27
A blessing, if ye obey the commandments of the LORD your God, which I command you this day:
19. Acts 5:29
Then Peter and the other apostles answered and said, We ought to obey God rather than men.
20. Hebrews 13:17
Obey them that have the rule over you, and submit yourselves: for they watch for your souls, as they that must give account, that they may do it with joy, and not with grief: for that is unprofitable for you.
21. Hebrews 5:8
Though he were a Son, yet learned he obedience by the things which he suffered;
22. Isaiah 1:19
If ye be willing and obedient, ye shall eat the good of the land:
23. 2 Thessalonians 1:8
In flaming fire taking vengeance on them that know not God, and that obey not the gospel of our Lord Jesus Christ:
24. Job 36:11
If they obey and serve him, they shall spend their days in prosperity, and their years in pleasures.
25. Philippians 2:8
And being found in fashion as a man, he humbled himself, and became obedient unto death, even the death of the cross.
26. Luke 11:28
But he said, Yea rather, blessed are they that hear the word of God, and keep it.
27. Romans 5:19
For as by one man's disobedience many were made sinners, so by the obedience of one shall many be made righteous.
28. Jeremiah 7:23
But this thing commanded I them, saying, Obey my voice, and I will be your God, and ye shall be my people: and walk ye in all the ways that I have commanded you, that it may be well unto you.
29. 1 Samuel 15:22
And Samuel said, Hath the LORD as great delight in burnt offerings and sacrifices, as in obeying the voice of the LORD? Behold, to obey is better than sacrifice, and to hearken than the fat of rams.
Online courses recommended for you:
Books recommended for you:
* As an Amazon Associate I earn from qualifying purchases.
ALSO READ: