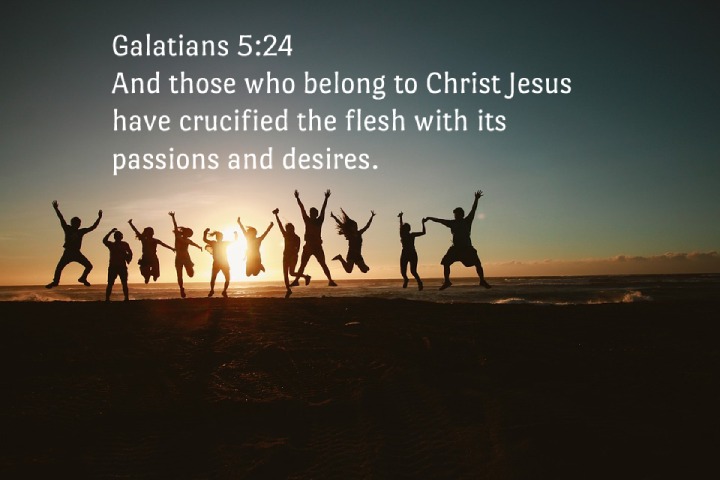 What Is Passion?
Passion can be described as a strong feeling or emotion that we have for something. It can be a good thing, such as when we are passionate about serving God and doing what is right. Or it can be bad, such as when we are passionate about sinning. When we are passionate about something, it means that we are really committed to it and we are willing to put in the effort to make it happen.
Why Is Passion Important?
Passion is important because it helps us to achieve our goals. When we are passionate about something, we are more likely to stick with it even when things get tough. And when we have a passion for God, it means that we want to please Him and obey His commands. Eventually, we will see the fruits of our labor and be rewarded for our dedication.
Passion is also important because it inspires others. When we share our passion with others, they are more likely to be inspired to pursue their own passions. And when we all pursue our passions, it makes the world a better place.
What Does the Bible Say About Passion?
Passion is defined as "an intense desire or enthusiasm for something." The Bible says that we should have a passion for God and for His Word. We should also have a passion for evangelism. And we should have a passion for living a godly life.
When we have a passion for something, it means that we are willing to put forth the effort to make it happen. We are not just going through the motions; we are really striving to accomplish something. And when we have a passion for God, it means that we want to please Him and obey His commands.
Passion is something that should be evident in our lives. It should be something that other people can see. And when they see our passion, it should make them want to know more about God.
Here are some verses about passion to help you better understand this important concept.
"So whether you eat or drink or whatever you do, do it all for the glory of God." – 1 Corinthians 10:31
This verse teaches us that we should use our passions to glorify God. We should be passionate about everything we do because it all belongs to Him. When we use our passions in a way that honors Him, we are living out our purpose in life.
"Let us not become weary in doing good, for at the proper time we will reap a harvest if we do not give up." – Galatians 6:9
This verse reminds us that good things take time and effort. If we are passionate about doing good things, we will stick with it even when things get tough. Eventually, we will see the fruits of our labor and be rewarded for our dedication.
"Do not let any unwholesome talk come out of your mouths, but only what is helpful for building others up according to their needs, that it may benefit those who listen." – Ephesians 4:29
Our words should be filled with passion and purpose. We should use our words to build others up and help them in their time of need. When we speak with passion, people are more likely to listen and be impacted by our words.
"And whatever you do, in word or deed, do everything in the name of the Lord Jesus, giving thanks to God the Father through him." – Colossians 3:17
This verse tells us that we should be passionate about everything we do in life. We should do all things for the glory of God and give thanks to Him for all He has done for us. When we live our lives with passion, it is a testimony to His goodness and grace.
"And now these three remain: faith, hope and love. But the greatest of these is love." – 1 Corinthians 13:13
This well-known verse tells us that love is the most important thing in life. Without love, we would have nothing. Love should be our motivator and guide in everything we do. When we are passionate about something, it usually stems from a place of love.
When we use our passions to glorify God and serve others, we are living out His purpose for our lives. These Bible verses about passion remind us that we should be excited and enthusiastic about everything we do. When we live with passion, we impact the world around us for His glory.
Bible Verses About Passion
1. Proverbs 27:4
Wrath is cruel, and anger is outrageous; but who is able to stand before envy?
2. Romans 7:5
For when we were in the flesh, the motions of sins, which were by the law, did work in our members to bring forth fruit unto death.
3. James 4:1
From whence come wars and fightings among you? come they not hence, even of your lusts that war in your members?
4. James 4:3
Ye ask, and receive not, because ye ask amiss, that ye may consume it upon your lusts.
5. Romans 1:26
For this cause God gave them up unto vile affections: for even their women did change the natural use into that which is against nature:
6. Jude 1:18
How that they told you there should be mockers in the last time, who should walk after their own ungodly lusts.
7. Psalm 69:9
For the zeal of thine house hath eaten me up; and the reproaches of them that reproached thee are fallen upon me.
8. Psalm 84:2
My soul longeth, yea, even fainteth for the courts of the LORD: my heart and my flesh crieth out for the living God.
9. Proverbs 14:30
A sound heart is the life of the flesh: but envy the rottenness of the bones.
10. Romans 1:27
And likewise also the men, leaving the natural use of the woman, burned in their lust one toward another; men with men working that which is unseemly, and receiving in themselves that recompence of their error which was meet.
11. John 2:17
And his disciples remembered that it was written, The zeal of thine house hath eaten me up.
12. Romans 12:11
Not slothful in business; fervent in spirit; serving the Lord;
13. Ephesians 4:31
Let all bitterness, and wrath, and anger, and clamour, and evil speaking, be put away from you, with all malice:
14. 1 Peter 4:2
That he no longer should live the rest of his time in the flesh to the lusts of men, but to the will of God.
15. 1 Thessalonians 4:5
Not in the lust of concupiscence, even as the Gentiles which know not God:
16. 1 Corinthians 7:36
But if any man think that he behaveth himself uncomely toward his virgin, if she pass the flower of her age, and need so require, let him do what he will, he sinneth not: let them marry.
17. Nahum 1:6
Who can stand before his indignation? and who can abide in the fierceness of his anger? his fury is poured out like fire, and the rocks are thrown down by him.
18. Psalm 90:11
Who knoweth the power of thine anger? even according to thy fear, so is thy wrath.
19. James 1:14
But every man is tempted, when he is drawn away of his own lust, and enticed.
20. Psalm 81:12
So I gave them up unto their own hearts' lust: and they walked in their own counsels.
21. Colossians 3:5
Mortify therefore your members which are upon the earth; fornication, uncleanness, inordinate affection, evil concupiscence, and covetousness, which is idolatry:
22. Acts 14:15
And saying, Sirs, why do ye these things? We also are men of like passions with you, and preach unto you that ye should turn from these vanities unto the living God, which made heaven, and earth, and the sea, and all things that are therein:
23. 1 Corinthians 7:9
But if they cannot contain, let them marry: for it is better to marry than to burn.
24. Matthew 16:22
Then Peter took him, and began to rebuke him, saying, Be it far from thee, Lord: this shall not be unto thee.
25. John 1:13
Which were born, not of blood, nor of the will of the flesh, nor of the will of man, but of God.
26. Luke 9:43
And they were all amazed at the mighty power of God. But while they wondered every one at all things which Jesus did, he said unto his disciples,
27. James 5:17
Elias was a man subject to like passions as we are, and he prayed earnestly that it might not rain: and it rained not on the earth by the space of three years and six months.
28. Jeremiah 2:24
A wild ass used to the wilderness, that snuffeth up the wind at her pleasure; in her occasion who can turn her away? all they that seek her will not weary themselves; in her month they shall find her.
29. 2 Timothy 2:22
Flee also youthful lusts: but follow righteousness, faith, charity, peace, with them that call on the Lord out of a pure heart.
30. Psalm 11:5
The LORD trieth the righteous: but the wicked and him that loveth violence his soul hateth.
31. Galatians 5:24
And they that are Christ's have crucified the flesh with the affections and lusts.
32. 2 Peter 2:10
But chiefly them that walk after the flesh in the lust of uncleanness, and despise government. Presumptuous are they, selfwilled, they are not afraid to speak evil of dignities.
33. Revelation 14:8
And there followed another angel, saying, Babylon is fallen, is fallen, that great city, because she made all nations drink of the wine of the wrath of her fornication.
34. 1 Thessalonians 4:4
That every one of you should know how to possess his vessel in sanctification and honour;
35. Titus 3:3
For we ourselves also were sometimes foolish, disobedient, deceived, serving divers lusts and pleasures, living in malice and envy, hateful, and hating one another.
36. Ephesians 2:3
Among whom also we all had our conversation in times past in the lusts of our flesh, fulfilling the desires of the flesh and of the mind; and were by nature the children of wrath, even as others.
37. Isaiah 59:17
For he put on righteousness as a breastplate, and an helmet of salvation upon his head; and he put on the garments of vengeance for clothing, and was clad with zeal as a cloke.
38. Habakkuk 2:15
Woe unto him that giveth his neighbour drink, that puttest thy bottle to him, and makest him drunken also, that thou mayest look on their nakedness!
39. James 1:15
Then when lust hath conceived, it bringeth forth sin: and sin, when it is finished, bringeth forth death.
40. Acts 1:3
To whom also he shewed himself alive after his passion by many infallible proofs, being seen of them forty days, and speaking of the things pertaining to the kingdom of God:
41. 1 Peter 1:14
As obedient children, not fashioning yourselves according to the former lusts in your ignorance:
42. Titus 2:12
Teaching us that, denying ungodliness and worldly lusts, we should live soberly, righteously, and godly, in this present world;