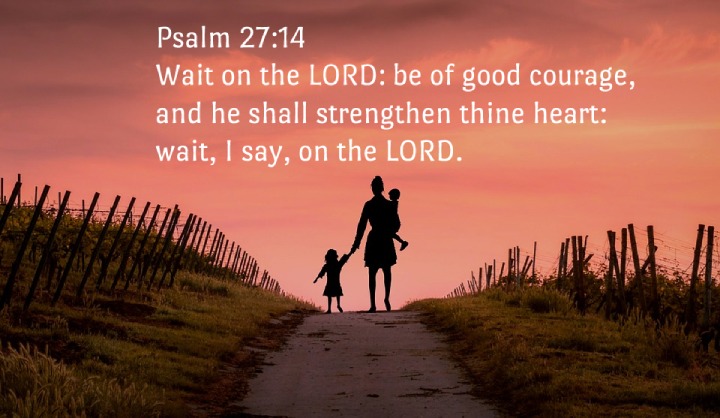 Life is not easy for many people lately. The COVID-19 pandemic and Russia- Ukraine War have left countries in disarray and people are struggling to find their footing.  It has caused a lot of people to experience anxiety and fear. Financial insecurity, job losses, social isolation, and health concerns have led many to feel overwhelmed. Plans for the future have been put on hold. In times like these, it can be easy to give up hope.
But even in the darkest of times, there is always light to be found. The Bible is full of verses about strength, perseverance, and hope. While we may not be able to control what is happening in the world around us, we can control our reactions to it. And by staying strong in our faith, we can weather any storm that comes our way.
Why Staying Strong?
There are many reasons why it's important to stay strong. Here are just a few:
1. Staying strong allows us to face our challenges head-on.
2. It helps us to keep going when things get tough.
3. It allows us to stay positive in the face of adversity.
4. It helps us to be an example to others.
5. It gives us hope in the midst of difficult times.
No matter what challenges we face in life, we can always turn to God's word for strength and encouragement. These verses about staying strong remind us that we are never alone and that God is always with us. So don't give up, keep pressing on, and trust in the Lord!
How To Staying Strong?
1. Find a source of strength
2. Stay positive
3. Take care of yourself
4. Don't give up
5. Keep pressing on
6. Trust in the Lord
7. Find scriptures that encourage and empower you
8. Write out those scriptures in a journal or on cards to carry with you
9. Meditate on the verses, allowing them to sink deep into your heart
10. Pray for strength and courage when you feel overwhelmed
11. Find a support group or friend who can encourage you when times are tough
12. Lean on God during difficult days and trust that He will see you through
13. Celebrate small victories, even when the road is tough
When it comes to staying strong, there is no one-size-fits-all solution. What works for one person may not work for another. But by following these tips, you'll be well on your way to finding strength in God's word!
When we are feeling weak, these verses can give us the strength we need to keep going. It is important to remember that we are not alone during difficult times; God is with us every step of the way. We just need to stay strong and let Him guide us through whatever challenges come our way.
Bible Verses About Staying Strong
1. Daniel 10:19
And said, O man greatly beloved, fear not: peace be unto thee, be strong, yea, be strong. And when he had spoken unto me, I was strengthened, and said, Let my lord speak; for thou hast strengthened me.
2. Psalm 84:5
Blessed is the man whose strength is in thee; in whose heart are the ways of them.
3. Isaiah 40:29
He giveth power to the faint; and to them that have no might he increaseth strength.
4. Isaiah 54:13
And all thy children shall be taught of the LORD; and great shall be the peace of thy children.
5. Isaiah 30:15
For thus saith the Lord GOD, the Holy One of Israel; In returning and rest shall ye be saved; in quietness and in confidence shall be your strength: and ye would not.
6. Psalm 91:2
I will say of the LORD, He is my refuge and my fortress: my God; in him will I trust.
7. Psalm 73:26
My flesh and my heart faileth: but God is the strength of my heart, and my portion for ever.
8. 2 Chronicles 15:7
Be ye strong therefore, and let not your hands be weak: for your work shall be rewarded.
9. 2 Corinthians 8:11
Now therefore perform the doing of it; that as there was a readiness to will, so there may be a performance also out of that which ye have.
10. Proverbs 30:5
Every word of God is pure: he is a shield unto them that put their trust in him.
11. Proverbs 3:26
For the LORD shall be thy confidence, and shall keep thy foot from being taken.
12. Colossians 2:7
Rooted and built up in him, and stablished in the faith, as ye have been taught, abounding therein with thanksgiving.
13. Isaiah 35:4
Say to them that are of a fearful heart, Be strong, fear not: behold, your God will come with vengeance, even God with a recompence; he will come and save you.
14. Romans 15:1
We then that are strong ought to bear the infirmities of the weak, and not to please ourselves.
15. Psalm 73:4
For there are no bands in their death: but their strength is firm.
16. Psalm 26:12
My foot standeth in an even place: in the congregations will I bless the LORD.
17. Proverbs 24:5
A wise man is strong; yea, a man of knowledge increaseth strength.
18. James 2:17
Even so faith, if it hath not works, is dead, being alone.
19. Zechariah 8:9
Thus saith the LORD of hosts; Let your hands be strong, ye that hear in these days these words by the mouth of the prophets, which were in the day that the foundation of the house of the LORD of hosts was laid, that the temple might be built.
20. Luke 2:40
And the child grew, and waxed strong in spirit, filled with wisdom: and the grace of God was upon him.
21. Psalm 112:2
His seed shall be mighty upon earth: the generation of the upright shall be blessed.
22. Ephesians 6:10
Finally, my brethren, be strong in the Lord, and in the power of his might.
23. Psalm 103:5
Who satisfieth thy mouth with good things; so that thy youth is renewed like the eagle's.
24. Psalm 90:10
The days of our years are threescore years and ten; and if by reason of strength they be fourscore years, yet is their strength labour and sorrow; for it is soon cut off, and we fly away.
25. 1 Corinthians 2:5
That your faith should not stand in the wisdom of men, but in the power of God.
26. 2 Timothy 4:7
I have fought a good fight, I have finished my course, I have kept the faith:
27. Matthew 26:41
Watch and pray, that ye enter not into temptation: the spirit indeed is willing, but the flesh is weak.
28. Psalm 84:7
They go from strength to strength, every one of them in Zion appeareth before God.
29. Psalm 136:12
With a strong hand, and with a stretched out arm: for his mercy endureth for ever.
30. 1 Peter 2:15
For so is the will of God, that with well doing ye may put to silence the ignorance of foolish men:
31. Psalm 143:10
Teach me to do thy will; for thou art my God: thy spirit is good; lead me into the land of uprightness.
32. Jeremiah 15:21
And I will deliver thee out of the hand of the wicked, and I will redeem thee out of the hand of the terrible.
33. 1 Corinthians 7:20
Let every man abide in the same calling wherein he was called.
34. 1 John 2:14
I have written unto you, fathers, because ye have known him that is from the beginning. I have written unto you, young men, because ye are strong, and the word of God abideth in you, and ye have overcome the wicked one.
35. Psalm 18:2
The LORD is my rock, and my fortress, and my deliverer; my God, my strength, in whom I will trust; my buckler, and the horn of my salvation, and my high tower.
36. Ephesians 3:17
That Christ may dwell in your hearts by faith; that ye, being rooted and grounded in love,
37. Psalm 47:2
For the LORD most high is terrible; he is a great King over all the earth.
38. Philippians 1:27
Only let your conversation be as it becometh the gospel of Christ: that whether I come and see you, or else be absent, I may hear of your affairs, that ye stand fast in one spirit, with one mind striving together for the faith of the gospel;
39. Proverbs 24:10
If thou faint in the day of adversity, thy strength is small.
40. 1 Corinthians 16:13
Watch ye, stand fast in the faith, quit you like men, be strong.
41. Proverbs 3:8
It shall be health to thy navel, and marrow to thy bones.
42. 2 Timothy 2:1
Thou therefore, my son, be strong in the grace that is in Christ Jesus.
43. Isaiah 31:1
Woe to them that go down to Egypt for help; and stay on horses, and trust in chariots, because they are many; and in horsemen, because they are very strong; but they look not unto the Holy One of Israel, neither seek the LORD!
44. Psalm 73:28
But it is good for me to draw near to God: I have put my trust in the Lord GOD, that I may declare all thy works.
45. Psalm 31:24
Be of good courage, and he shall strengthen your heart, all ye that hope in the LORD.
46. Nehemiah 6:9
For they all made us afraid, saying, Their hands shall be weakened from the work, that it be not done. Now therefore, O God, strengthen my hands.
47. Psalm 61:3
For thou hast been a shelter for me, and a strong tower from the enemy.
48. Proverbs 3:2
For length of days, and long life, and peace, shall they add to thee.
49. 1 Corinthians 1:8
Who shall also confirm you unto the end, that ye may be blameless in the day of our Lord Jesus Christ.
50. Psalm 27:14
Wait on the LORD: be of good courage, and he shall strengthen thine heart: wait, I say, on the LORD.