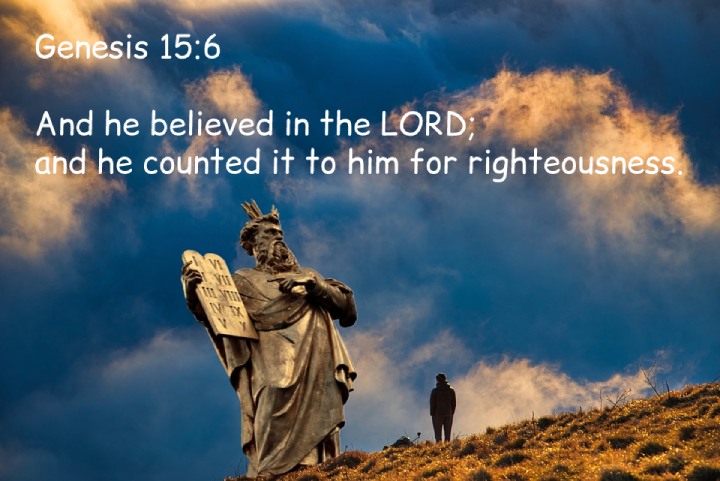 What Is Righteousness?
The word "righteousness" appears many times in the Bible, but what does it actually mean? Righteousness can be defined as "the quality or state of being morally right or justifiable." In other words, it refers to living in a way that is consistent with God's laws and standards.
The concept of righteousness is closely related to the idea of holiness. To be holy means to be set apart from sin and dedicated to God. In the Bible, believers are called to live righteously because they have been made holy through Christ's sacrifice (1 Peter 1:16).
The Old Testament Law laid out specific requirements for righteousness, and many of these were echoed in the New Testament. In general, though, righteousness is about living a good and moral life, treating others well, and seeking to please God in all that we do.
When we are righteous, we are living in a way that is pleasing to God. This doesn't mean that we will never make mistakes or sin – we're human, after all – but it does mean that we are striving to live according to God's will for our lives. When we seek to be righteous, we are living out our faith and showing others that we believe in and follow Jesus.
If you'd like to learn more about righteousness, take a look at the following Bible verses:
Proverbs 11:5 – "The righteousness of the blameless makes a straight path for them, but the wicked are brought down by their own wickedness."
Matthew 5:6 – "Blessed are those who hunger and thirst for righteousness, for they will be filled."
Romans 6:13 – "Do not offer any part of yourself to sin as an instrument of wickedness, but rather offer yourselves to God as those who have been brought from death to life; and offer every part of yourself to him as an instrument of righteousness."
2 Corinthians 5:21 – "For our sake he made him to be sin who knew no sin, so that in him we might become the righteousness of God."
Righteousness is not something that we can achieve on our own; it is a gift from God. When we trust in Jesus Christ as our Savior, He imputes (or credits) His righteousness to us (2 Corinthians 5:21). This means that even though we are sinners, God sees us as righteous because of what Christ has done for us.
Living a life of righteousness is not easy, but it is possible through the strength that God provides. When we are walking in obedience to God, He will give us the power to overcome sin and live righteously.
If you desire to live a life of righteousness, ask God to help you know His will and give you the strength to obey Him. Then, take each day one step at a time, trusting that God will give you the grace to follow His plan for your life.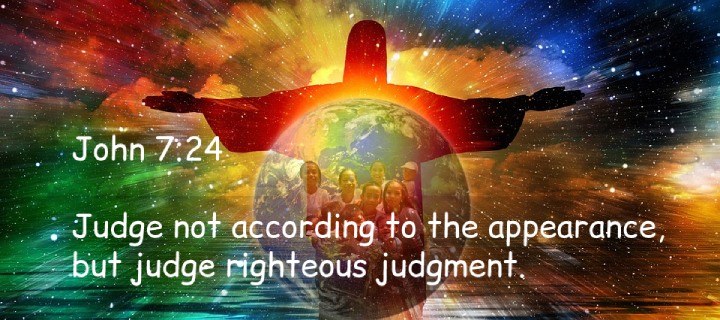 Bible Verses About Righteousness
1. Isaiah 41:10
Fear thou not; for I am with thee: be not dismayed; for I am thy God: I will strengthen thee; yea, I will help thee; yea, I will uphold thee with the right hand of my righteousness.
2. Romans 6:18
Being then made free from sin, ye became the servants of righteousness.
3. Genesis 15:6
And he believed in the LORD; and he counted it to him for righteousness.
4. Ephesians 4:24
And that ye put on the new man, which after God is created in righteousness and true holiness.
5. 1 Corinthians 1:30
But of him are ye in Christ Jesus, who of God is made unto us wisdom, and righteousness, and sanctification, and redemption:
6. Matthew 5:6
Blessed are they which do hunger and thirst after righteousness: for they shall be filled.
7. 1 Corinthians 15:34
Awake to righteousness, and sin not; for some have not the knowledge of God: I speak this to your shame.
8. Romans 10:10
For with the heart man believeth unto righteousness; and with the mouth confession is made unto salvation.
9. 2 Corinthians 5:21
For he hath made him to be sin for us, who knew no sin; that we might be made the righteousness of God in him.
10. Titus 3:5
Not by works of righteousness which we have done, but according to his mercy he saved us, by the washing of regeneration, and renewing of the Holy Ghost;
11. John 7:24
Judge not according to the appearance, but judge righteous judgment.
12. Psalm 112:3
Wealth and riches shall be in his house: and his righteousness endureth for ever.
13. Ecclesiastes 7:16
Be not righteous over much; neither make thyself over wise: why shouldest thou destroy thyself?
14. Proverbs 11:30
The fruit of the righteous is a tree of life; and he that winneth souls is wise.
15. Isaiah 42:6
I the LORD have called thee in righteousness, and will hold thine hand, and will keep thee, and give thee for a covenant of the people, for a light of the Gentiles;
16. Romans 14:17
For the kingdom of God is not meat and drink; but righteousness, and peace, and joy in the Holy Ghost.
17. 2 Peter 2:21
For it had been better for them not to have known the way of righteousness, than, after they have known it, to turn from the holy commandment delivered unto them.
18. Romans 1:17
For therein is the righteousness of God revealed from faith to faith: as it is written, The just shall live by faith.
19. Isaiah 32:17
And the work of righteousness shall be peace; and the effect of righteousness quietness and assurance for ever.
20. Romans 3:10
As it is written, There is none righteous, no, not one:
21. Matthew 6:33
But seek ye first the kingdom of God, and his righteousness; and all these things shall be added unto you.
22. Isaiah 64:6
But we are all as an unclean thing, and all our righteousnesses are as filthy rags; and we all do fade as a leaf; and our iniquities, like the wind, have taken us away.
23. Luke 5:32
I came not to call the righteous, but sinners to repentance.
24. Matthew 5:10
Blessed are they which are persecuted for righteousness' sake: for theirs is the kingdom of heaven.
25. Romans 5:17
For if by one man's offence death reigned by one; much more they which receive abundance of grace and of the gift of righteousness shall reign in life by one, Jesus Christ.)
26. Psalm 34:19
Many are the afflictions of the righteous: but the LORD delivereth him out of them all.
27. Matthew 6:1
Take heed that ye do not your alms before men, to be seen of them: otherwise ye have no reward of your Father which is in heaven.
28. Romans 3:22
Even the righteousness of God which is by faith of Jesus Christ unto all and upon all them that believe: for there is no difference:
29. 1 Peter 3:14
But and if ye suffer for righteousness' sake, happy are ye: and be not afraid of their terror, neither be troubled;
30. Philippians 3:9
And be found in him, not having mine own righteousness, which is of the law, but that which is through the faith of Christ, the righteousness which is of God by faith:
Online courses recommended for you:
Books recommended for you:
* As an Amazon Associate I earn from qualifying purchases.
ALSO READ: