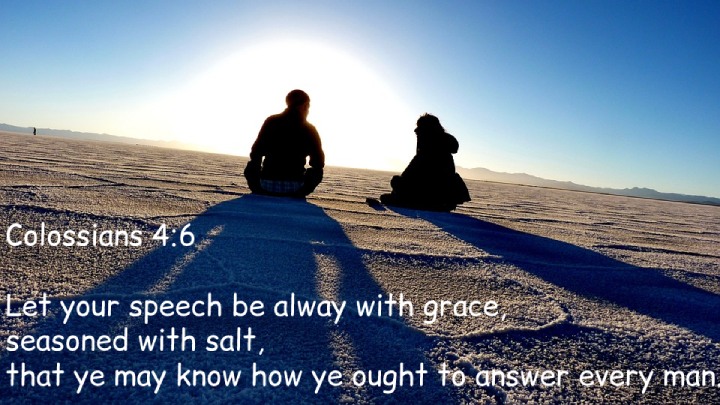 Salt has played an important role in many different cultures throughout the world, and it even has a presence in bible verses. In the bible, Jesus says "You are the salt of the earth" (Matthew 5:13). This is often interpreted to mean that Christians should be a positive influence in their communities by laying down good examples for others.
Similarly, Colossians 4:6 instructs us to "Let your conversation be always full of grace, seasoned with salt." These bible verses encourage us to always speak kindly and treat people with respect. Salt also symbolizes wisdom and purity; after all, it's been used as a preservative since ancient times!
So regardless of which culture you come from or what spiritual beliefs you hold close to your heart, salt can play a part in meaningful traditions and moments. Ultimately, it's an important part of our lives that deserves to be celebrated.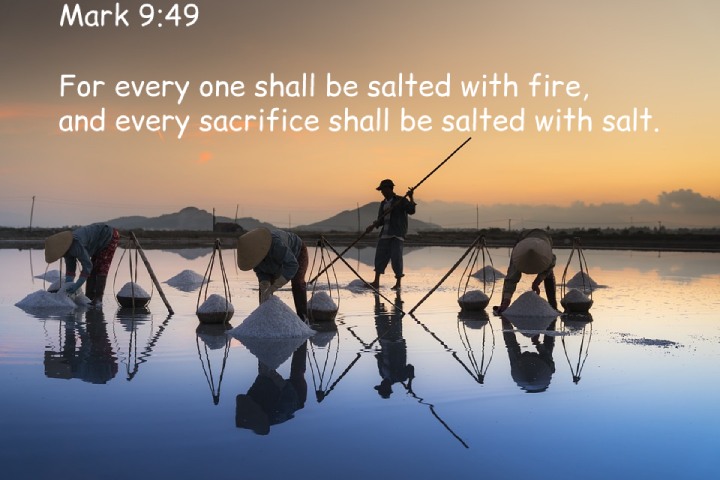 Bible Verses About Salt
1. Zephaniah 2:9
Therefore as I live, saith the LORD of hosts, the God of Israel, Surely Moab shall be as Sodom, and the children of Ammon as Gomorrah, even the breeding of nettles, and saltpits, and a perpetual desolation: the residue of my people shall spoil them, and the remnant of my people shall possess them.
2. Leviticus 2:13
And every oblation of thy meat offering shalt thou season with salt; neither shalt thou suffer the salt of the covenant of thy God to be lacking from thy meat offering: with all thine offerings thou shalt offer salt.
3. Joshua 18:19
And the border passed along to the side of Bethhoglah northward: and the outgoings of the border were at the north bay of the salt sea at the south end of Jordan: this was the south coast.
4. Genesis 14:3
All these were joined together in the vale of Siddim, which is the salt sea.
5. Matthew 5:13
Ye are the salt of the earth: but if the salt have lost his savour, wherewith shall it be salted? it is thenceforth good for nothing, but to be cast out, and to be trodden under foot of men.
6. 2 Samuel 8:13
And David gat him a name when he returned from smiting of the Syrians in the valley of salt, being eighteen thousand men.
7. Joshua 12:3
And from the plain to the sea of Chinneroth on the east, and unto the sea of the plain, even the salt sea on the east, the way to Bethjeshimoth; and from the south, under Ashdothpisgah:
8. Job 30:4
Who cut up mallows by the bushes, and juniper roots for their meat.
9. 2 Kings 14:7
He slew of Edom in the valley of salt ten thousand, and took Selah by war, and called the name of it Joktheel unto this day.
10. Mark 9:49
For every one shall be salted with fire, and every sacrifice shall be salted with salt.
11. Ezekiel 16:4
And as for thy nativity, in the day thou wast born thy navel was not cut, neither wast thou washed in water to supple thee; thou wast not salted at all, nor swaddled at all.
12. 1 Chronicles 18:12
Moreover Abishai the son of Zeruiah slew of the Edomites in the valley of salt eighteen thousand.
13. Ezra 4:14
Now because we have maintenance from the king's palace, and it was not meet for us to see the king's dishonour, therefore have we sent and certified the king;
14. Mark 9:50
Salt is good: but if the salt have lost his saltness, wherewith will ye season it? Have salt in yourselves, and have peace one with another.
15. Joshua 15:62
And Nibshan, and the city of Salt, and Engedi; six cities with their villages.
16. Colossians 4:6
Let your speech be alway with grace, seasoned with salt, that ye may know how ye ought to answer every man.
17. Ezekiel 47:11
But the miry places thereof and the marishes thereof shall not be healed; they shall be given to salt.
18. 2 Chronicles 25:11
And Amaziah strengthened himself, and led forth his people, and went to the valley of salt, and smote of the children of Seir ten thousand.
Online courses recommended for you:
Books recommended for you:
* As an Amazon Associate I earn from qualifying purchases.
ALSO READ: