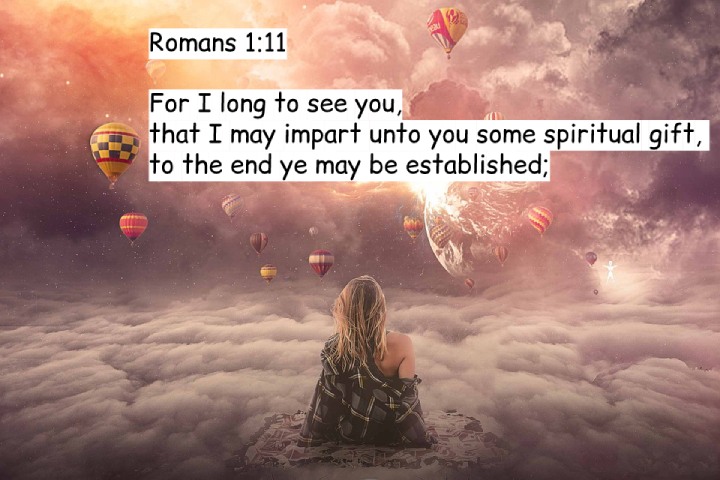 Spiritual gifts are special abilities given by God to individuals for the purpose of furthering the work and mission of His church. The Bible mentions various spiritual gifts, including wisdom, knowledge, faith, healing, miracles, prophecy, discerning of spirits, tongues and interpretation of tongues. While all believers have been endowed with at least one spiritual gift, not all possess the same set of gifts. It is important to recognize that every believer has been given a unique combination or mixture of spiritual gifts to use in service to God and others.
These spiritual gifts are tools to build up and strengthen the body of Christ (the church). Each gift is divinely given and allows us to serve others out of love. As we use our spiritual gifts in service to God, He promises to bless those who faithfully serve Him. It is a privilege and responsibility to discover, develop, and use our spiritual gifts with humility and faithfulness. To do this well requires that each believer become aware of their gifts and the needs of their local church body or community to determine how best they can be used by God.
The Bible encourages believers to eagerly desire spiritual gifts (1 Corinthians 14:1) to edify the body of Christ and bring glory to God. Spiritual gifts are not just given at conversion; as we grow in our faith and obedience to God, He continues to equip us for service. As we surrender our wills to Him, He will graciously provide the spiritual gifts that are needed in each season of life. It is an honor and blessing to serve God by using the gifts He has given us.
May we all be faithful stewards of the spiritual gifts entrusted to us and use them to bring glory and honor to our Lord Jesus Christ! Amen.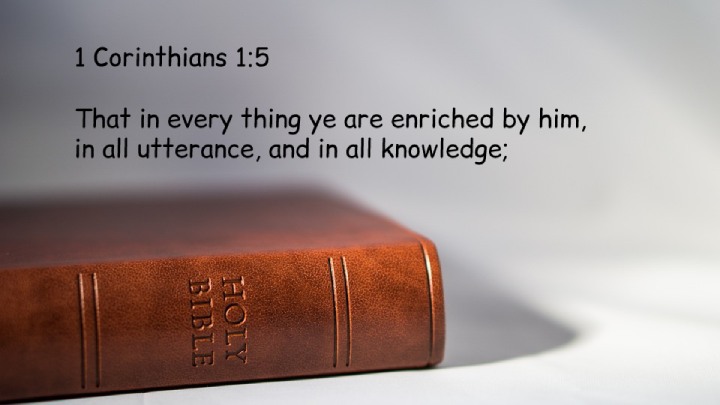 Bible Verses About Spiritual Gifts
1. 2 Timothy 1:6
Wherefore I put thee in remembrance that thou stir up the gift of God, which is in thee by the putting on of my hands.
2. 1 Corinthians 1:5
That in every thing ye are enriched by him, in all utterance, and in all knowledge;
3. 1 Corinthians 14:1
Follow after charity, and desire spiritual gifts, but rather that ye may prophesy.
4. Romans 12:6
Having then gifts differing according to the grace that is given to us, whether prophecy, let us prophesy according to the proportion of faith;
5. 1 Corinthians 14:22
Wherefore tongues are for a sign, not to them that believe, but to them that believe not: but prophesying serveth not for them that believe not, but for them which believe.
6. 1 Corinthians 12:27
Now ye are the body of Christ, and members in particular.
7. Ephesians 4:7
But unto every one of us is given grace according to the measure of the gift of Christ.
8. 1 Corinthians 12:10
To another the working of miracles; to another prophecy; to another discerning of spirits; to another divers kinds of tongues; to another the interpretation of tongues:
9. Romans 11:29
For the gifts and calling of God are without repentance.
10. 1 Corinthians 12:4
Now there are diversities of gifts, but the same Spirit.
11. 1 Timothy 4:14
Neglect not the gift that is in thee, which was given thee by prophecy, with the laying on of the hands of the presbytery.
12. Hebrews 2:4
God also bearing them witness, both with signs and wonders, and with divers miracles, and gifts of the Holy Ghost, according to his own will?
13. Romans 1:11
For I long to see you, that I may impart unto you some spiritual gift, to the end ye may be established;
14. Isaiah 11:2
And the spirit of the LORD shall rest upon him, the spirit of wisdom and understanding, the spirit of counsel and might, the spirit of knowledge and of the fear of the LORD;
15. 1 Corinthians 12:6
And there are diversities of operations, but it is the same God which worketh all in all.
16. 1 Corinthians 12:5
And there are differences of administrations, but the same Lord.
17. 1 Corinthians 14:32
And the spirits of the prophets are subject to the prophets.
18. Galatians 3:2
This only would I learn of you, Received ye the Spirit by the works of the law, or by the hearing of faith?
19. Exodus 31:3
And I have filled him with the spirit of God, in wisdom, and in understanding, and in knowledge, and in all manner of workmanship,
20. 1 Corinthians 2:12
Now we have received, not the spirit of the world, but the spirit which is of God; that we might know the things that are freely given to us of God.
21. 1 Corinthians 12:28
And God hath set some in the church, first apostles, secondarily prophets, thirdly teachers, after that miracles, then gifts of healings, helps, governments, diversities of tongues.
22. 1 Corinthians 12:1
Now concerning spiritual gifts, brethren, I would not have you ignorant.
23. 1 Corinthians 12:31
But covet earnestly the best gifts: and yet shew I unto you a more excellent way.
24. 1 Corinthians 12:8
For to one is given by the Spirit the word of wisdom; to another the word of knowledge by the same Spirit;
25. 1 Corinthians 1:7
So that ye come behind in no gift; waiting for the coming of our Lord Jesus Christ:
26. 1 Corinthians 9:11
If we have sown unto you spiritual things, is it a great thing if we shall reap your carnal things?
27. 1 Corinthians 12:3
Wherefore I give you to understand, that no man speaking by the Spirit of God calleth Jesus accursed: and that no man can say that Jesus is the Lord, but by the Holy Ghost.
28. Acts 8:18
And when Simon saw that through laying on of the apostles' hands the Holy Ghost was given, he offered them money,
29. 1 Corinthians 12:7
But the manifestation of the Spirit is given to every man to profit withal.
30. 1 Corinthians 12:9
To another faith by the same Spirit; to another the gifts of healing by the same Spirit;
31. 1 Corinthians 14:12
Even so ye, forasmuch as ye are zealous of spiritual gifts, seek that ye may excel to the edifying of the church.
32. 1 Corinthians 2:14
But the natural man receiveth not the things of the Spirit of God: for they are foolishness unto him: neither can he know them, because they are spiritually discerned.
33. 1 Corinthians 13:2
And though I have the gift of prophecy, and understand all mysteries, and all knowledge; and though I have all faith, so that I could remove mountains, and have not charity, I am nothing.
34. 1 Corinthians 12:11
But all these worketh that one and the selfsame Spirit, dividing to every man severally as he will.
35. 1 Corinthians 12:30
Have all the gifts of healing? do all speak with tongues? do all interpret?
36. Romans 12:7
Or ministry, let us wait on our ministering: or he that teacheth, on teaching;
37. 1 Corinthians 2:13
Which things also we speak, not in the words which man's wisdom teacheth, but which the Holy Ghost teacheth; comparing spiritual things with spiritual.
Online courses recommended for you:
Books recommended for you:
ALSO READ: