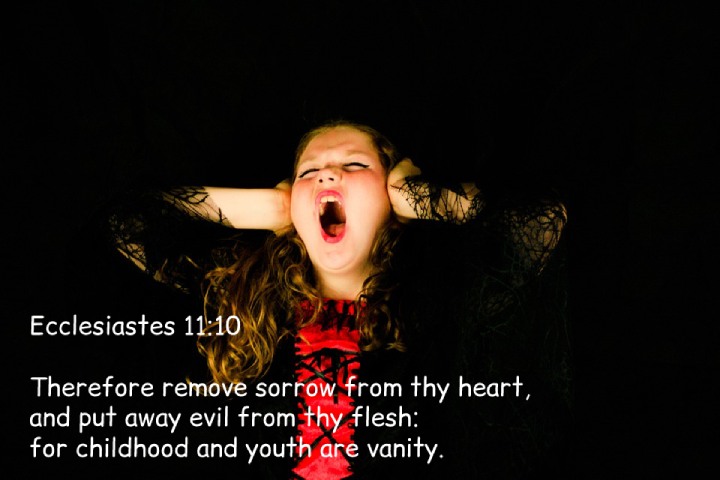 Stress and worry are two of the most common feelings people experience in everyday life. They can be caused by anything from personal relationships, work-related issues, financial concerns or simply feeling overwhelmed. It is important to learn how to recognize when you're feeling stressed and take steps to manage it.
There are several methods for managing stress and worry such as mindfulness practices, deep breathing exercises, physical exercise, talking with a friend or family member about your worries and engaging in calming activities like journaling or taking a walk.
Finding ways to relax can help you cope with stressful situations and reduce the amount of time spent worrying. Taking breaks throughout the day can be a great way to decompress and refocus on tasks at hand. Additionally, try to incorporate some leisure activities into your day that give you pleasure and help you relax.
It is important to remember that stress and worrying are natural reactions and can be beneficial in certain situations such as when preparing for an important event like a job interview or meeting. However, if these feelings become overwhelming and interfere with day-to-day life, it may be time to reach out for professional help. A counselor or therapist can often provide support and resources that can help you better manage your stress and worry.
By understanding the causes of stress and worry, along with practical tools for managing it effectively, we can learn to cope in healthy ways and free ourselves from its constraints. Taking the time to recognize our emotions allows us to properly address them and make positive changes in our lives.
What Does Bible Say About Worry and Stress
The bible speaks to the issue of worry and stress. In Matthew 6:25-34, Jesus tells us that we should not be anxious about our lives because God will provide for us and take care of us. We should instead focus on doing God's will and trusting in Him. Jesus reassures us that when we come to Him with faith, He will give us strength to handle any situation.
Additionally, Philippians 4:6-7 encourages us to bring our worries and concerns before God in prayer so that peace may be restored in our hearts. By entrusting ourselves into His care, He is able to do amazing things with our lives and help relieve the burden of worry and stress.
Finally, 1 Peter 5:7 teaches us to cast all of our anxieties onto God because He cares for us. This is a reminder that no matter how hard or overwhelming the situation may seem, we can rely on the Lord to give us peace and strength. To combat worry and stress, it is important to remember that God is in control and has promised to never leave or forsake us. We can trust Him for His provision, protection, and guidance.
These bible verses provide comfort and hope during difficult times so that we are not weighed down by worry and stress. They remind us of the importance of trusting in God's love, wisdom, and power instead of worrying about what the future holds. By keeping our eyes on Him, He will give us the strength to overcome our fears and anxieties.
So, if you are feeling overwhelmed by worry and stress, take a moment to pray and trust that God is with you on this journey. He will always be there for you no matter what life throws at you. Take comfort in His promises and be assured that He will never leave your side.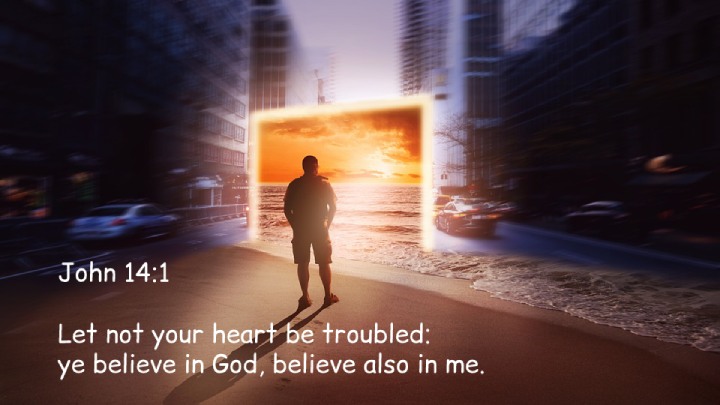 Bible Verses About Worry And Stress
1. Matthew 6:28
And why take ye thought for raiment? Consider the lilies of the field, how they grow; they toil not, neither do they spin:
2. Galatians 6:9
And let us not be weary in well doing: for in due season we shall reap, if we faint not.
3. John 14:1
Let not your heart be troubled: ye believe in God, believe also in me.
4. Ecclesiastes 5:3
For a dream cometh through the multitude of business; and a fool's voice is known by multitude of words.
5. Matthew 10:31
Fear ye not therefore, ye are of more value than many sparrows.
6. Proverbs 23:9
Speak not in the ears of a fool: for he will despise the wisdom of thy words.
7. Matthew 1:20
But while he thought on these things, behold, the angel of the Lord appeared unto him in a dream, saying, Joseph, thou son of David, fear not to take unto thee Mary thy wife: for that which is conceived in her is of the Holy Ghost.
8. Galatians 2:14
But when I saw that they walked not uprightly according to the truth of the gospel, I said unto Peter before them all, If thou, being a Jew, livest after the manner of Gentiles, and not as do the Jews, why compellest thou the Gentiles to live as do the Jews?
9. John 3:20
For every one that doeth evil hateth the light, neither cometh to the light, lest his deeds should be reproved.
10. Matthew 6:34
Take therefore no thought for the morrow: for the morrow shall take thought for the things of itself. Sufficient unto the day is the evil thereof.
11. Proverbs 14:30
A sound heart is the life of the flesh: but envy the rottenness of the bones.
12. Proverbs 17:22
A merry heart doeth good like a medicine: but a broken spirit drieth the bones.
13. Matthew 6:31
Therefore take no thought, saying, What shall we eat? or, What shall we drink? or, Wherewithal shall we be clothed?
14. Luke 12:26
If ye then be not able to do that thing which is least, why take ye thought for the rest?
15. Luke 21:25
And there shall be signs in the sun, and in the moon, and in the stars; and upon the earth distress of nations, with perplexity; the sea and the waves roaring;
16. Matthew 3:9
And think not to say within yourselves, We have Abraham to our father: for I say unto you, that God is able of these stones to raise up children unto Abraham.
17. Galatians 4:9
But now, after that ye have known God, or rather are known of God, how turn ye again to the weak and beggarly elements, whereunto ye desire again to be in bondage?
18. Ecclesiastes 1:18
For in much wisdom is much grief: and he that increaseth knowledge increaseth sorrow.
19. Proverbs 10:22
The blessing of the LORD, it maketh rich, and he addeth no sorrow with it.
20. Matthew 6:27
Which of you by taking thought can add one cubit unto his stature?
21. Matthew 5:30
And if thy right hand offend thee, cut it off, and cast it from thee: for it is profitable for thee that one of thy members should perish, and not that thy whole body should be cast into hell.
22. Proverbs 12:25
Heaviness in the heart of man maketh it stoop: but a good word maketh it glad.
23. Ecclesiastes 11:10
Therefore remove sorrow from thy heart, and put away evil from thy flesh: for childhood and youth are vanity.
24. Proverbs 31:7
Let him drink, and forget his poverty, and remember his misery no more.
25. Luke 12:25
And which of you with taking thought can add to his stature one cubit?
26. Mark 4:19
And the cares of this world, and the deceitfulness of riches, and the lusts of other things entering in, choke the word, and it becometh unfruitful.
27. 2 Timothy 3:1
This know also, that in the last days perilous times shall come.
28. Matthew 6:24
No man can serve two masters: for either he will hate the one, and love the other; or else he will hold to the one, and despise the other. Ye cannot serve God and mammon.
29. Matthew 11:30
For my yoke is easy, and my burden is light.
30. Matthew 10:18
And ye shall be brought before governors and kings for my sake, for a testimony against them and the Gentiles.
31. Ezekiel 12:18
Son of man, eat thy bread with quaking, and drink thy water with trembling and with carefulness;
32. Luke 8:50
But when Jesus heard it, he answered him, saying, Fear not: believe only, and she shall be made whole.
33. Matthew 6:29
And yet I say unto you, That even Solomon in all his glory was not arrayed like one of these.
34. Luke 10:41
And Jesus answered and said unto her, Martha, Martha, thou art careful and troubled about many things:
35. 2 Corinthians 11:28
Beside those things that are without, that which cometh upon me daily, the care of all the churches.
36. Proverbs 23:4
Labour not to be rich: cease from thine own wisdom.
37. Proverbs 24:10
If thou faint in the day of adversity, thy strength is small.
38. Proverbs 25:25
As cold waters to a thirsty soul, so is good news from a far country.
39. John 3:21
But he that doeth truth cometh to the light, that his deeds may be made manifest, that they are wrought in God.
40. Hebrews 13:17
Obey them that have the rule over you, and submit yourselves: for they watch for your souls, as they that must give account, that they may do it with joy, and not with grief: for that is unprofitable for you.
41. Matthew 13:39
The enemy that sowed them is the devil; the harvest is the end of the world; and the reapers are the angels.
42. 2 Corinthians 11:3
But I fear, lest by any means, as the serpent beguiled Eve through his subtilty, so your minds should be corrupted from the simplicity that is in Christ.
43. Proverbs 31:6
Give strong drink unto him that is ready to perish, and wine unto those that be of heavy hearts.
44. Matthew 6:30
Wherefore, if God so clothe the grass of the field, which to day is, and to morrow is cast into the oven, shall he not much more clothe you, O ye of little faith?
45. Psalm 94:19
In the multitude of my thoughts within me thy comforts delight my soul.
Online courses recommended for you:
Books recommended for you:
ALSO READ: