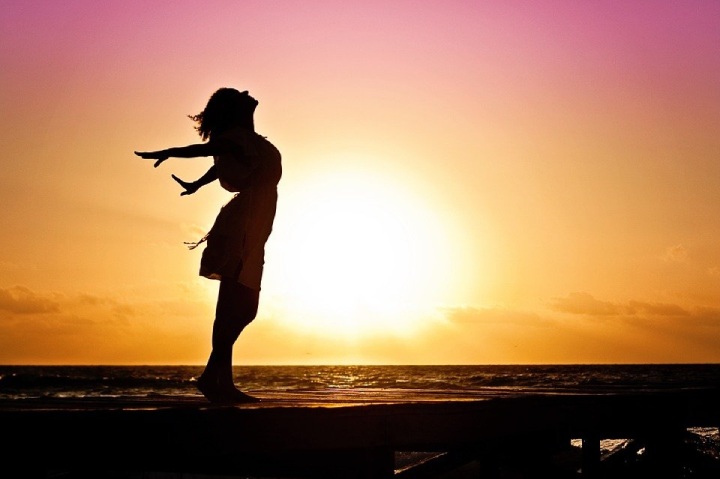 Life is full of struggles and challenges.
If you are looking for a way to make life-changing decisions and take charge of your destiny, then this article will definitely prove to be beneficial for you. We all know how difficult it can be to make the right choices in life and how we want our lives to progress. But if we choose the wrong path, it will undoubtedly bring us nothing but heartache and pain.
We should all take the time to read inspirational and life-changing quotes. They give us fresh insights and perspectives on our lives and futures. Quotes can even motivate and inspire us to change or improve our lives in some way.
It's not just people who want to be successful who need to read motivational quotes; we all do because we all have our own goals that we want to achieve. Inspirational quotes get you motivated and keep you focused on realizing your dreams whatever they may be.
Here I share my 50  favorite quotes that I hope will help motivate, inspire and ignite something inside of you!
Life-Changing New Beginning Quotes That Will Inspire You Video
50 Uplifting New Beginning Quotes To Give You a Fresh Start
1. "New beginnings are in order, and you are bound to feel some level of excitement as new chances come your way." —Oscar Auliq-Ice, author
2. "You can get excited about the future. The past won't mind." —Hillary DePiano, playwright and author
3. "Plant seeds every single day that you know who you are, you know what you're about, and you know what goals you've set for yourself." —Stephen Curry, athlete
4. "You don't have to be perfect to help people. All you have to be is real." —Trent Shelton, motivational speaker
5. "A surplus of effort could overcome a deficit of confidence." —Sonia Sotomayor, Supreme Court Justice.
6. "Life is short' really means 'do something." —Chimamanda Ngozi Adichie, author
7. "The sky isn't the limit—the sky has no limit." —Sarah Barker, astrophysicist
8. "I hope you realize that every day is a fresh start for you. That every sunrise is a new chapter in your life waiting to be written." —Juansen Dizon, poet
9. "This is a new year. A new beginning. And things will change."—Taylor Swift
10. "At any given moment, you have the power to say: this is not how the story is going to end." —Christine Mason Miller, author.
11. "Life's not about expecting, hoping, and wishing; it's about doing, being, and becoming." —Mike Dooley, author and speaker
12. "We either make ourselves miserable or make ourselves strong. The amount of work is the same." —Carlos Castaneda, writer
13. "Never underestimate the power you have to take your life in a new direction." —Germany Kent, journalist
14. "Do what is right, not what is easy nor what is popular." —Roy T. Bennett, author.
15. "Start where you are. Use what you have. Do what you can." —Arthur Ashe, American tennis player.
16. "By changing nothing, nothing changes." —Tony Robbins, author and philanthropist.
17. "You can, you should, and if you're brave enough to start, you will." —Stephen King, author.
18. "A ship in harbor is safe, but that is not what ships are built for." —John A. Shedd, author and professor.
19. "For every minute you are angry, you lose sixty seconds of happiness." —Ralph Waldo Emerson, author.
20. "The only thing worse than being blind is having sight but no vision." —Helen Keller, author
21. "If you're serious about changing your life, you'll find a way. If you're not, you'll find an excuse." —Jen Sincero, author.
22. "We build too many walls and not enough bridges." —Isaac Newton, mathematician.
23. "Everyone you will ever meet knows something you don't." —Bill Nye, the Science Guy, TV presenter and engineer
24. "The way to get started is to quit talking and begin doing." —Walt Disney, entrepreneur
25. "Your time is limited, so don't waste it living someone else's life. Don't be trapped by dogma—which is living with the results of other people's thinking." —Steve Jobs, co-founder of Apple
26. "Many of life's failures are people who did not realize how close they were to success when they gave up." —Thomas A. Edison, inventor
27. "Never too old, never too bad, never too late, never too sick to start from scratch once again." —Bikram Choudhury, yoga guru
28. "I alone cannot change the world, but I can cast a stone across the waters to create many ripples." —Mother Teresa, saint
29. "You only live once, but if you do it right, once is enough." —Mae West, actress
30. "It is not death that a man should fear, but he should fear never beginning to live." —Marcus Aurelius, former Roman emperor
31. "A year from now you will wish you had started today." —Karen Lamb, illustrator.
32. "Hope is being able to see that there is light despite all of the darkness." —Desmond Tutu.
33. "Learn from yesterday, live for today, hope for tomorrow. The important thing is not to stop questioning." —Albert Einstein.
34. "You cannot swim for new horizons until you have courage to lose sight of the shore." —William Faulkner.
35. "You never change your life until you step out of your comfort zone; change begins at the end of your comfort zone."—Roy T. Bennett.
36. "If you don't like something, change it. If you can't change it, change your attitude."—Maya Angelou.
37. "No matter who you are, no matter what you did, no matter where you've come from, you can always change, become a better version of yourself."—Madonna
38. "Change your thoughts and you change your world."—Norman Vincent Peale
39. "A tiny change today brings a dramatically different tomorrow."—Richard Bach
40. "Only I can change my life. No one can do it for me."—Carol Burnett
41. "Change your life today. Don't gamble on the future, act now, without delay."—Simone de Beauvoir
42. "A change is as good as a rest."—Stephen King
43. "I can't change the direction of the wind, but I can adjust my sails to always reach my destination."—Jimmy Dean
44. "The key to change…is to let go of fear."—Rosanne Cash
45. "If you don't change with the times, the times are going to change you."—Marv Levy
46. "Nothing endures but change."—Heraclitus
47. "The world as we have created it is a process of our thinking. It cannot be changed without changing our thinking." ― Albert Einstein
48. "Maturity is when you stop complaining and making excuses, and start making changes." ― Roy T. Bennett
49. "Anger, resentment and jealousy doesn't change the heart of others– it only changes yours." ― Shannon Alder
50. "The people who are crazy enough to think they can change the world are the ones who do." ― Steve Jobs
Online courses recommended for you:
7 Critical Areas to Develop before Graduating from College
Grow, Win and Thrive as you Develop Knowledge and Skills that Last a Lifetime; This is a power-packed course for college students who aspire to develop themselves in ways that will undeniably propel them to unimaginable heights of success during college and thereafter. It is right for you if you are serious about becoming the BEST version of yourself and thrive during and after college.
Create A Simple Daily Success Routine To Transform Your Life
Introducing 'The Amazing Routine' – Boost your Happiness, Confidence, Focus, Motivation and Power.
Life Mastery – Happiness, Health & Success
Practical techniques to successfully master work-life balance, happiness, and goal setting; If you feel like things aren't turning out as you'd dreamed, you want to progress faster, or you're overwhelmed with stress and worry, then this course will CHANGE YOUR LIFE.
Books recommended for you:
* As an Amazon Associate I earn from qualifying purchases.
ALSO READ:
100 Motivational Quotes to Inspire You to Achieve Success in Life