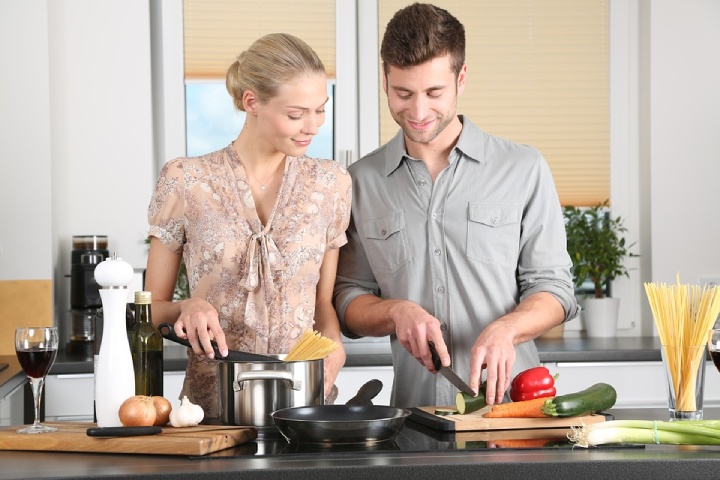 Are you frustrated with your marriage because your husband does not meet your standards? You could be disappointed with him for many things. Like, you have probably discovered more of his flaws since you moved into the same house. Or maybe you now doubt if your husband deeply loves you because he has also seen you at your worst.
However, is it possible that your hubby still loves you despite your imperfections? If you want to know if your husband deeply loves you, check out how he is in terms of effort, passion, loyalty, respect, humility, and accountability:
17 Sweet Signs Your Husband Deeply Loves You Video
17 Sweet Signs Your Husband Deeply Loves You
Effort
1. He Serves You. 
One of the most obvious signs that your husband loves you is his service. If he delights serving you after all these years, from cooking you food to massaging your feet, believe that he still has great affection for you.
2. He Takes Care of You When You are Sick. 
Is your husband too worried whenever you are under the weather? If he can leave anything behind just to be by your side, believe that he deeply loves you. Anyone who willingly skips work or other necessary activities to take care of someone in need truly loves the person. It means that nothing is more important to them than the welfare of that individual.
3. He Gives You Presents Even on Ordinary Days. 
Another sign that your husband is still into you is his small surprises. He does not wait for your birthday or Valentine's Day just to give you a gift. Instead, he makes it a habit to surprise you even when there is no occasion. For instance, he would come home with a bouquet of roses or some of your favorite chocolates.
Passion
4. He Remains Sweet After All These Years. 
If your hubby is still as romantic and sweet to you as to when you were only dating, he is still in love with you. Yes, the attraction phase may be over in your relationship, but genuine adoration can stay and grow as long as there is effort. Therefore, if your husband remains consistent in treating you, he is surely devoted.
5. He Loves Taking You Out on a Date. 
Of course, dates and 'babe times' will never go outdated for couples who love each other. If your hubby is still in love with you, he will still love bonding with you. So, he will make it a habit to go out on a date with you. It can be at least once a week or twice a month.
6. He Makes Time for You. 
No matter how busy your husband is, he will make time for your marriage if he loves you. Regular dates are just one. He should also be available whenever you need help. For instance, he can sacrifice time to take care of you when you are sick. Or he can give up his Netflix time just to listen to your heartaches.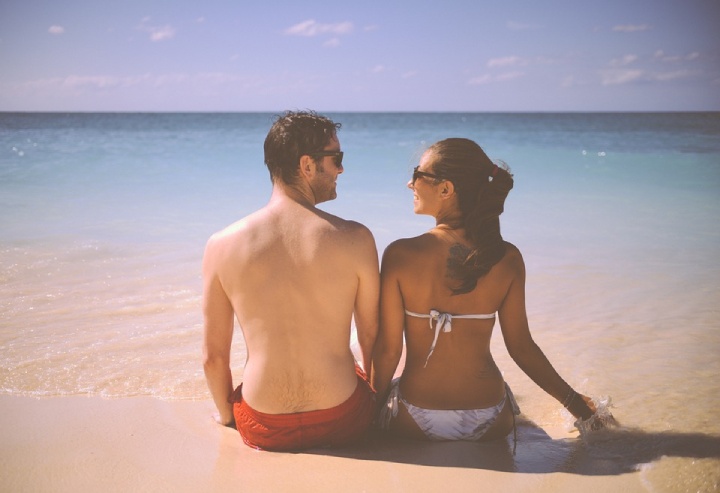 Loyalty
7. He is Transparent and Open to You.
A lot of marriages fail because of broken trust. Thus, if your husband values your trust so much, he is really committed to you. For example, does he give you access to his phone, email, and social media accounts? Does he keep you updated on his whereabouts and who he is with? And is he honest to you about his thoughts and feelings? If you can answer "yes" to these questions, then he is deeply in love with you.
8. He is Faithful to You. 
In connection to no. 4, a man who loves his wife will not cheat on her. So, if you never had a fidelity issue with your husband even after a long time of being together, you are blessed. Being transparent is one sign of this. Another is when you observe how he sets boundaries with the other women.
9. He is Proud of You. 
You can surely say that your husband loves you if he is proud of you. Yes, in short, he does not hide you. No matter what your profession is or how you look, he does not keep you from the world. On the contrary, he confidently introduces you to his friends and colleagues. And he has no problem flexing you and your family on social media.
Respect
10. He Considers Your Feelings. 
Another sign that your husband deeply loves you is how he considers your feelings about matters. For instance, he would consult you before deciding on something. Or if he knows beforehand that you do not like a particular thing, he will not do it.
11. He Respects Your Differences.
One way to tell that your husband loves you is his respect. You may have different opinions, beliefs, and preferences, but he does not let it affect your relationship. If your husband loves you, he will not impose his principles and thoughts on you. He understands that he does not own you, so he respects your right to think and decide for yourself.
12. He Respects Your Family. 
Your husband knows that your family (e.g. parents, siblings) is also important to you. For this reason, he will do his best to be on good terms with them. He may not agree with them all the time due to family culture differences, but he respects them. Moreover, he treats them nicely whenever they are around and even serves them.
Humility
13. He Initiates Reconciliation. 
Conflicts and misunderstandings are normal in marriage. However, those who love their partner are willing to humble themselves, admit their mistakes, and make an effort to save the relationship. If your husband always initiates reconciliation whenever you fight, regardless of who is right or wrong, he truly loves you.
14. He Apologizes When He is Wrong. 
Aside from initiating reconciliation, your husband should admit his mistakes if he really loves you. He knows that pride will not do your marriage anything good. That is why he is willing to humble himself, especially if he has done something wrong. But, of course, he should pair it with repentance whenever he apologizes for his mistakes. It means he does his best to avoid the same mistake.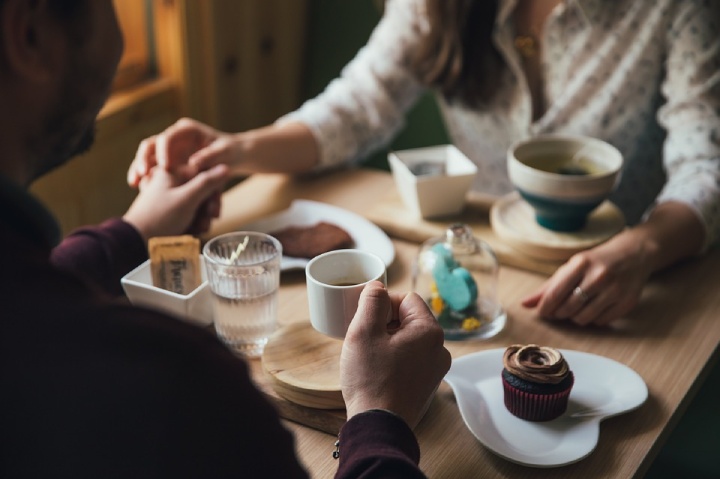 Accountability
15. He Changes for the Better. 
No one is perfect, so do not expect your husband to be one. However, if he loves you, he will do his best to change his character and lifestyle. Your marriage and family should inspire him to be the best version of himself. So, if he used to have bad habits, such as too much drinking with friends, he would willingly stop doing that. Or if he has traits that often cause you conflicts, like being lazy or bossy, he would work on them.
16. He Does His Best to Be Responsible.
If your husband loves you, he will do his best as a partner and father. As mentioned in no. 13, his love for the family should motivate him to become a better person. Therefore, he will strive to be a responsible head of the family. He will give his best in his job, manage his time wisely to spend time with you and the kids, and be a spiritual leader and role model.
17. He Prioritizes You and Your Family. 
You are truly blessed if you have a husband who puts you and the kids before his work, friends, and hobbies. It is a clear sign that he deeply loves you. For instance, he is willing to cancel his plans with friends because he has to accompany you to your child's pediatrician. It means he is truly devoted to his marriage and family.
Return the Love Generously
If you realize that your husband deeply loves you, know that you are blessed. To nurture that love, even more, be generous in loving him back. Give back what he gives you. Serve and take care of him as he does. Be faithful and keep your communication line with him open. And, of course, always pray for him.
If the two of you keep nurturing your love, expect that you can withstand whatever challenges. This is also the secret to keeping a marriage long-lasting.
Online courses recommended for you:
Books recommended for you:
* As an Amazon Associate I earn from qualifying purchases.
ALSO READ: