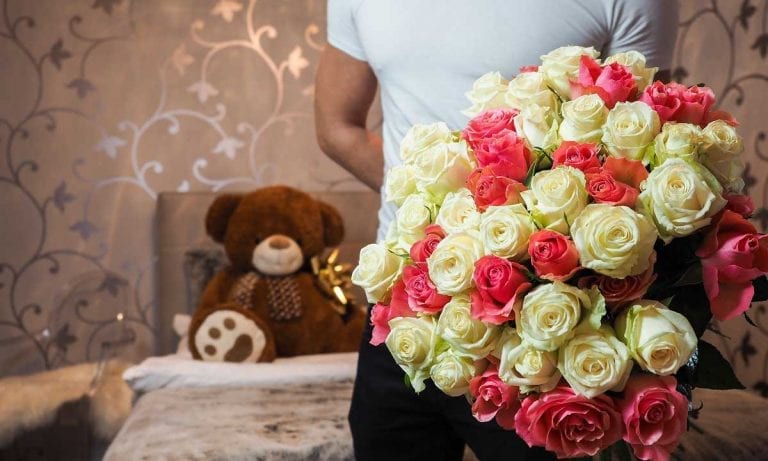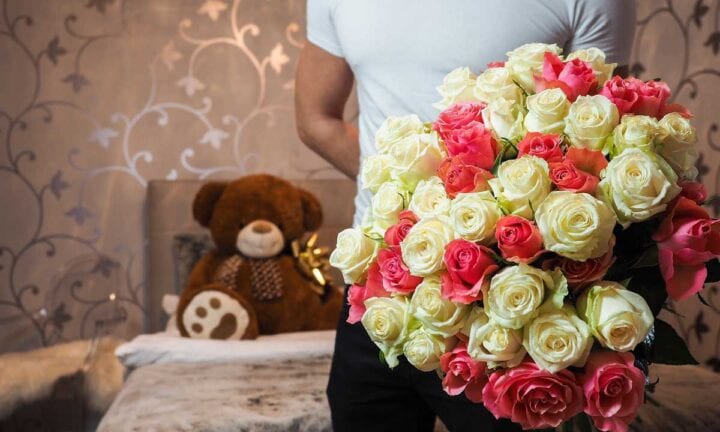 Romance always makes any relationship much sweeter, and yes, it pays a lot when you are a sweet boyfriend. Girls, no matter how mature they are, fall in love with men who know a thing or two about romance, even if this doesn't come naturally for most guys. But being romantic is a skill that can be learned and improved, so don't fret. If you really want your girl to fall in love with you every single day, then you have to give her the romance she deserves.
How to Be More Romantic to Your Girlfriend Video
How to Be More Romantic to Your Girlfriend
So how exactly should you exercise romance? Here are 10 easy and foolproof ways to be romantic to your girlfriend:
1. Surprise her.
Girls love surprises. They often say they don't like to be caught off guard, but once they are surprised –especially with an unexpected present or deed, they'd just go head over heels. Surprises need not be lavish, though; you may want to do a sweet deed such as a home-cooked meal or a card saying how much you love her even when there's no occasion. She'll just love you even more because of these efforts.
2. Always be thoughtful.
Every woman wants to be reminded about how beautiful she is, or how she inspires you as a romantic partner. Hence, be thoughtful about these by saying her best qualities out loud. You may also want to be on the lookout for her welfare –this can be by texting that she takes care of herself on the way to work, or not to stress out too much and that you're always there for her. She keeps these messages not just in her inbox, but also in her heart.
ALSO READ: 10 Ways to be More Thoughtful to Your Girlfriend
3. Consider what makes her smile first.
This somehow correlates with surprises. When making plans, both surprises and not, consider what makes her heart skip first. You cannot just take her to a horror movie when you know she doesn't like horror flicks or surprise her with something you're not sure she'd take pleasantly.
As her boyfriend, you should know what makes her happy, so when giving her a present or doing a deed, it is important that she would like the fruit of your labor, and not just the effort itself.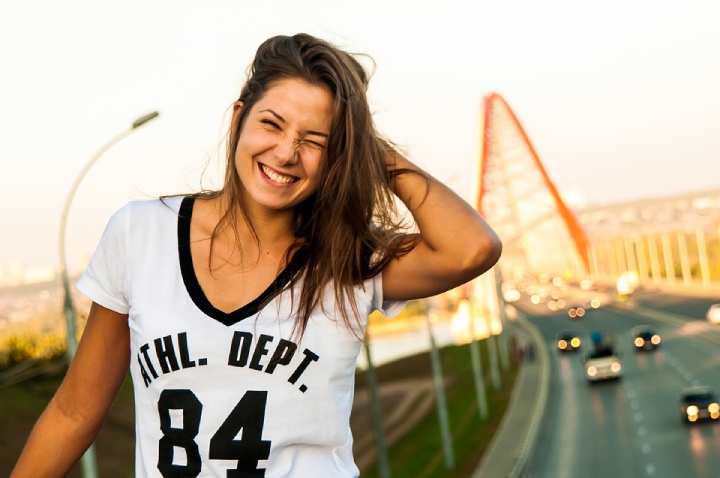 ALSO READ: 30 Things that Make Your Girlfriend Happy
4. Remember the dates!
If there's one thing you should know about the female species, it's that they have really sharp memory –especially when it comes to dates and important occasions. They'd be upset if you forget a "monthly anniversary," or your actual anniversary, her birthday, Valentine's Day, and dates when you're supposed to do something special together. So yes, it is important to keep your calendar updated by marking all the occasions that are important to her and make sure that you do your part in making these days extra special.
5. Take the initiative.
You don't want to experience the wrath of a nagging girlfriend, right? Well, girls become naggers when their boyfriends don't take initiative in things that they are expected to be doing. So it is a must that you take the initiative, not only in meeting her needs (such as picking her up at work or going out on a date) but as well as in doing deeds she doesn't expect you to do.
Being self-reliant and not depending on her orders helps a lot not only in making you romantic but also in improving your relationship because she sees you be someone she can rely on for the long term.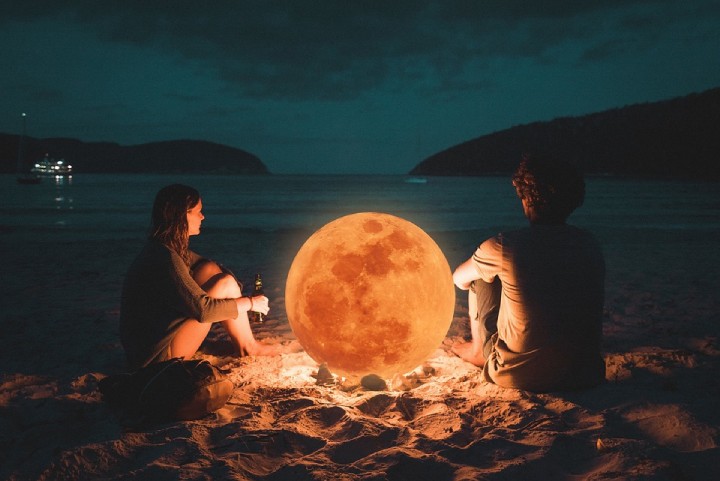 6. KISS.
Keep things simple and sweet. Sometimes she feels more loved when you do things that do not cost a lot –as these are the gestures where she sees your effort the most. These include spending time with her without having to go out on a date, or writing her love letters out of the blue, or simply holding her hand while walking down the street.
7. Exercise chivalry.
Girls these days often exclaim that chivalry is "dead," mainly because it is no longer observed by most men. You may want to prove your girlfriend wrong, though, by making sure that she is pampered and protected by your actions.
You may exercise chivalry through simple acts, such as opening the door for her, assisting her while walking in trails that may put her at risk of tripping or falling, or making her wear your sweater whenever she gets cold.
ALSO READ: 10 Tips on How to be a Gentleman to Your Girlfriend
8. Give her something personalized.
Surprises also come in the form of personalized gifts. You may want to do something out of your imagination and give it to her as a sign of your love that's for her and for her only. Such examples include making a mixtape using her favorite songs, or writing her a poem in case you have a thing for rhymes, or serving her your signature dish. You can also wear a personalized shirt with a quote or statement that publicly declares your love for her, in case you're feeling proud of her and your relationship.
ALSO READ: 20 Best Gift Ideas for Your Girlfriend
9. Accompany her shopping!
Probably one of the best ways to show that you are a romantic boyfriend is this: taking her out shopping. You need not spend for whatever it is she is going to buy, but your mere willingness to accompany her is good enough to be romantic. This is because we all know that guys dread this task, and only a few good men can keep up with their ladies' shopping attitudes. Your girlfriend will love you even more because she knows that you are not only exercising chivalry but are also very patient with her "girl deeds."
10. Keep tabs on things that will improve her life.
Lastly, you may show your romantic side by knowing ahead of the things that make her life easier. You see that she often stays up late due to work, then makes her a glass of coffee and a sandwich. You see that she skips meals because of hectic schedules, then makes her packed lunch that she can eat in between breaks. You see that she gets dehydrated more often than usual, then places a bottle of water in her bag. These things make her feel that you totally care for her welfare and safety, and for most girls, this is the most romantic deed any guy can do.
Being romantic doesn't make you less of a guy; in fact, it adds more to your "manliness" points. And girls see through these acts, and doing so will give them more reason to love you better.
Romantic Love Quotes for Your Loved One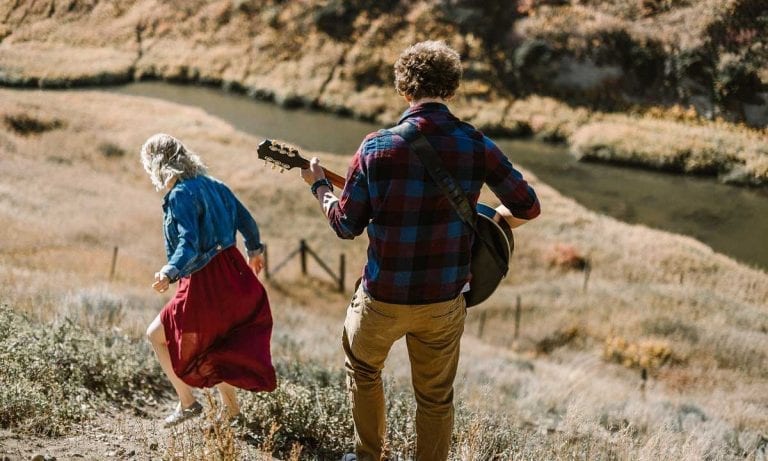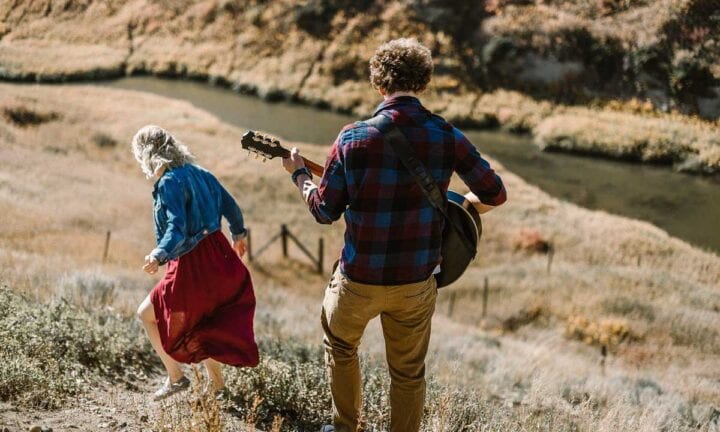 Although "action speaks louder than words", saying some romantic quotes to your loved one wouldn't hurt. Those sweet, cute, and sincere messages can make your significant other feel more loved and special, and make your relationship healthier, happier and long-lasting.
So, here are 70 romantic love quotes and sayings from famous movies, books, people, and bible verses to inspire and motivate you to express how much you love your partner.
1. "Love knows no limit to its endurance, no end to its trust. Love still stands when all else has fallen." –– 1 Corinthians 13:7-8
2. "Life is not the amount of breaths you take, it's the moments that take your breath away." –– Hitch
3. "And in her smile, I see something more beautiful than the stars." –– Across the Universe by Beth Revis
4. "I love you the more in that I believe you had liked me for my own sake and for nothing else." –– John Keats
5. "I love you without knowing how, or when, or from where. I love you simply, without problems or pride." –– Pablo Nebruda
6. "I vow to fiercely love you in all your forms, now and forever. I promise to never forget that this is a once in a lifetime love. I vow to love you, and no matter what challenges might carry us apart, we will always find a way back to each other." –– The Vow
7. "My heart is beating because I am in love with you, but whenever I ask him to stop loving her, it literally stops beating." –– Prathamesh Patil
8. "God has poured out his love into our hearts." –– Romans 5:5
9. "I am in you and you in me, mutual in divine love." –– William Blake
10. "I love you the way a drowning man loves air. And it would destroy me to have you just a little." –– The Crown of Embers by Rae Carson
11. "The more I see you, the more I want you. Somehow this feeling just grows and grows. With every sigh, become more mad about you." –– Michael Buble
12. "Our love is like the wind. I can't see it, but I can feel it." –– A Walk to Remember
13. "I am my beloved's, and my beloved is mine." –– Song of Solomon 2:16
14. "I love you – I am at rest with you – I have come home." –– Dorothy L. Sayers
15. "I'm in love with you, and I'm not in the business of denying myself the simple pleasure of saying true things. I'm in love with you, and I know that love is just a shout into the void, and that oblivion is inevitable, and that we're all doomed and that there will come a day when all our labor has been returned to dust, and I know the sun will swallow the only earth we'll ever have, and I am in love with you." –– The Fault in Our Stars by John Green
16. "It's like, at that moment the whole universe existed just to bring us together." –– Serendipity
17. "Morning without you is a dwindled dawn." –– Emily Dickinson
18. "Above all, love each other deeply because love covers over a multitude of sins." –– 1 Peter 4:8
19. "I never loved you any more than I do, right this second. And I'll never love you any less than I do, right this second." –– Beautiful Creatures by Kami Garcia, Margaret Stohl
20. "It was a million tiny little things like that. When you added them all up, they meant we were supposed to be together." –– Sleepless in Seattle
21. "When you look at me, when you think of me, I am in paradise." –– William Makepeace Thackeray
22. "You're always the first and the last thing on this heart of mine. No matter where I go, or what I do, I'm thinking of you." –– Dierks Bentley
23. "Sometimes I can't see myself when I'm with you. I can only just see you." –– Tiger Lily by Jodi Lynn Anderson
24. "Most of all, I'm scared of walking out of this room and never feeling the rest of my whole life the way I feel when I'm with you." –– Dirty Dancing
25. "I love you more than my own skin." –– Frida Kahlo
26. "I am catastrophically in love with you." –– Clockwork Princess by Cassandra Clare
27. "I guarantee there'll be tough times. I guarantee that at some point, one or both of us is gonna want to get out of this thing. But I also guarantee that if I don't ask you to be mine, I'll regret it for the rest of my life; because I know, in my heart, you're the only one for me." –– Runaway Bride
28. "Love is the silent saying and saying of a single name." –– Mignon McLaughlin
29. "I knew the second I met you that there was something about you I needed. Turns out it wasn't something about you at all. It was just you." –– Beautiful Disaster by Jamie McGuire
30. "Love is a leap." –– Kate and Leopold
31. "I want everyone to meet you. You're my favorite person of all time." –– Eleanor and Park by Rainbow Rowell
32. "All the windows of my heart I open to the day." –– John Greenleaf Whittie
33. "You are so beautiful it hurts." –– Pearl Harbor
34. "If I had to choose between breathing and loving you I would use my last breath to tell you I love you." –– DeAnna Anderson
35. "If my love were an ocean,
there would be no more land.
If my love were a desert,
you would see only sand.
If my love were a star-
late at night, only light.
And if my love could grow wings,
I'd be soaring in flight." –– Thirteen Reasons Why by Jay Asher
36. "I promise to love you forever, every single day of forever." –– Twilight
37. "I don't care how hard being together is, nothing is worse than being apart." ––Starcrossed by Josephine Angelini
38. "I wanted it to be you. I wanted it to be you so badly." –– You've Got Mail
39. "But you've slipped under my skin, invaded my blood and seized my heart." –– Poison Study by Maria V. Snyder
40. "You must allow me to tell you how ardently I admire and love you." –– Pride & Prejudice
41. "Love lets you find those hidden places in another person, even the ones they didn't know were there, even the ones they wouldn't have thought to call beautiful themselves." –– Wild Awake by Hilary T. Smith
42. "My heart is, and always will be, yours." –– Sense & Sensibility
43. "No matter where I went, I always knew my way back to you. You are my compass star." –– For Darkness Shows the Stars by Diana Peterfreund
44. "Maybe it is our imperfections which make us so perfect for one another." –– Emma
45. "I never loved you any more than I do, right this second. And I'll never love you any less than I do, right this second." –– Kami Garcia,
46. "Their eyes met, locked, became wistful, and dreamy and beautiful." ― F. Scott Fitzgerald
47. "He's more myself than I am. Whatever our souls are made of, his and mine are the same." –– Wuthering Heights
48. "You are my heart, my life, my one and only thought." –– Arthur Conan Doyle
49. "I have for the first time found what I can truly love–I have found you. You are my sympathy–my better self–my good angel–I am bound to you with a strong attachment. I think you good, gifted, lovely: a fervent, a solemn passion is conceived in my heart; it leans to you, draws you to my center and spring of life, wrap my existence about you–and, kindling in pure, powerful flame, fuses you and me in one." –– Jane Eyre
50. "It was I who was conquered. In just seven nights, that fledgling goddess not only discovered that I had a heart, but she stole it forever, then cradled it in the palm of her hand." ― Celeste Bradley, A Courtesan's Guide to Getting Your Man
51. "The day my life changed forever…The day I first saw you." –– The Longest Ride
52. "It's the way that you know what I thought I knew. It's the beat that my heart skips when I'm with you." –– Beyonce Knowles
53. "I held her close to me with my eyes closed, wondering if anything in my life had ever been this perfect and knowing at the same time that it hadn't. I was in love, and the feeling was even more wonderful than I ever imagined it could be. –– A Walk to Remember
54. "Perhaps, after all, the romance did not come into one's life with pomp and blare, like a gay knight riding down; perhaps it crept to one's side like an old friend through quiet ways; perhaps it revealed itself in seeming prose until some sudden shaft of illumination flung athwart its pages betrayed the rhythm and the music, perhaps… perhaps… love unfolded naturally out of a beautiful friendship, as a golden-hearted rose to slip from its green sheath." –– Anne of Avonlea
55. "I loved her against reason, against promise, against peace, against hope, against happiness, against all discouragement that could be." –– Charles Dickens
56. "I have loved none but you." –– Persuasion
57. "To love or have loved, that is enough. Ask nothing further. There is no other pearl to be found in the dark folds of life." –– Les Miserables
58. "You are my passion, my life, my love. Without you, I would have no reason to live. All the stars in the universe could not replace what we have together. I thank you for the love we have and your gentleness. Never forget me, as I will never forget you." –– Tara C.
59. "Love is selflessly giving your breath away to allow someone else to breathe." ― Bryan Butvidas, Death of a True Love
60. "To one whom I love, as I do not believe man ever loved a woman before." –– North and South
61. "The friendship I have had in my heart for you has ripened into a deeper feeling, a feeling more beautiful, purer, more sacred. " –– Gone With the Wind
62. "I wanted to tell you that wherever I am, whatever happens, I'll always think of you, and the time we spent together, as my happiest time. I'd do it all over again if I had the choice. No regrets." –– Cynthia Hand
63. "So dear I love him that with him, All deaths I could endure. Without him, I live no life." –– William Shakespeare
64. "He stared at her, knowing with certainty that he was falling in love. He pulled her close and kissed her beneath a blanket of stars, wondering how on earth he'd been lucky enough to find her." –– The Last Song
65. "Love is patient, love is kind. It does not envy, it does not boast, it is not proud. It is not rude, it is not self-seeking, it is not easily angered, it keeps no record of wrongs. Love does not delight in evil but rejoices with the truth. It always protects, always trusts, always hopes, always perseveres. Love never fails." –– 1 Corinthians 13:4-8
66. "No matter what has happened. No matter what you've done. No matter what you will do. I will always love you. I swear it." –– Defiance by C.J. Redwine
67. "My love for you has no depth, its boundaries are ever-expanding. My love and my life with you will be a never-ending story." –– Christina White
68. "I seem to have loved you in numberless forms, numberless times, in life after life, in age after age forever." –– Rabindranath Tagore
69. "My eyes are not worthy to look upon your face, yet they will not rest until they see you again." ― Cara Lynn Shultz
70. "And now these three remain; faith, hope, and love. But the greatest of these is love." –– 1 Corinthians 13:13
Love may not be a bed of roses, it will hurt sometimes but with the right person, it is always worth it. What's your favorite quote? Share this with your special someone to make them feel happy and loved.
Online courses recommended for you:
Books recommended for you:
* As an Amazon Associate I earn from qualifying purchases.
Chinese Translation: 更浪漫的对你的女朋友的10种方法
ALSO READ: