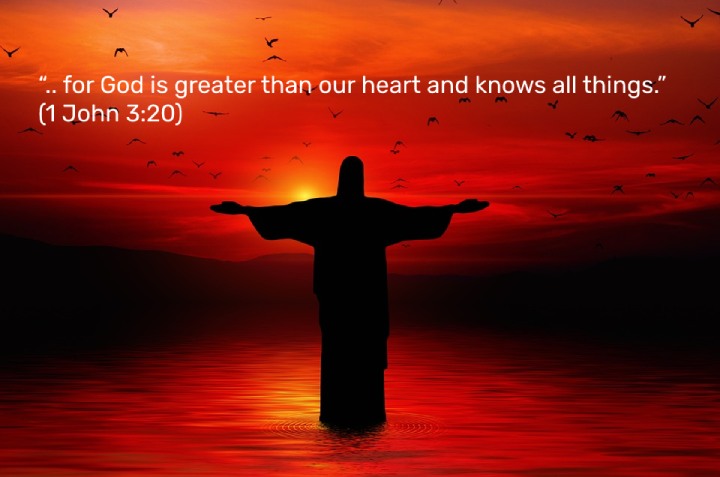 One of the common cliches known to Christians is about trusting the Lord's timing. They say God's timing is always right, so we should not worry about anything. Instead, we should surrender our concerns to the Lord and wait patiently on Him.
Is God's timing really perfect? What are the reasons why we should have faith in Him in our troubles? Or should we keep waiting on Him for our breakthroughs?
Here are some of the powerful reasons to trust God's timing:
All-Knowing
1. He is Omniscient.
God knows everything. He knows the past, the present, and the future. For this reason, rest assured that He does not miss anything. He loves you and will not withhold anything meant for you. The most reassuring part is that He knows precisely when the right timing for it is.
".. for God is greater than our heart and knows all things." (1 John 3:20)
2. He Knows People's Motives.
God indeed hears prayers, and if it is His will, He will surely grant the petitions of His people. However, the Lord sees the hearts of everyone. Therefore, he knows if someone only seeks Him out of selfish motives. If your prayer never gets a "yes", it is either not God's will because He has a better plan, or He simply knows our intention is impure.
"As for you, my son Solomon, know the God of your father, and serve Him with a whole heart and a willing mind; for the Lord searches all hearts, and understands every intent of the thoughts. If you seek Him, He will let you find Him; but if you forsake Him, He will reject you forever." (1 Chronicles 28:9)
3. He Has a Different Timetable.
Another reason why we can say God's timing is always right is His perfect timetable. While we can be so impatient about things happening, He is not because time is in His hands. As the Bible says, a thousand years could just be a day to Him.
"But do not forget this one thing, dear friends: With the Lord a day is like a thousand years, and a thousand years are like a day." (2 Peter 3:8)
4. He Has Ordained Humans' Lives.
Everything that will happen in our lives has been written in God's book even before we were born. That is the reason why God does not fret over our momentary challenges. He knows when our breakthroughs will come, and He is prepared to help us during our down moments. This is because God understands that everything that happens is necessary for our holistic development.
"Your eyes saw my unformed body; all the days ordained for me were written in your book before one of them came to be." (Psalm 139:16)
In Control
5. He Sets the Perfect Time for Everything.
The Lord makes everything beautiful in His own time, as the Bible tells us. For this reason, we can hope that He will grant our prayers (if they are according to His will) at the best time.
"There is a time for everything, and a season for every activity under the heavens:" (Ecclesiastes 3:1)

"He has made everything beautiful in its time. He has also set eternity in the human heart; yet[a] no one can fathom what God has done from beginning to end." (Ecclesiastes 3:11)
6. He Makes Sure His Purpose Will Prevail.
God is in control of situations, and He makes sure that His purposes will prevail. It means that if the desires of His people will contribute to the accomplishment of His plan, He will grant them at the perfect time.
"Remember the former things long past, For I am God, and there is no other; I am God, and there is no one like Me, Declaring the end from the beginning, And from ancient times things which have not been done, Saying, 'My purpose will be established, And I will accomplish all My good pleasure';" (Isaiah 46:9-10)
7. He Directs the Ways of His People.
We may set plans, but God is the one who will guide our steps according to His purpose. Therefore, if we find ourselves in some detour, trust that God has a good reason for it. It does not necessarily mean He wants us to abandon our original plan. Probably, He wants to equip us before reaching it.
"In their hearts humans plan their course, but the Lord establishes their steps." (Proverbs 16:9)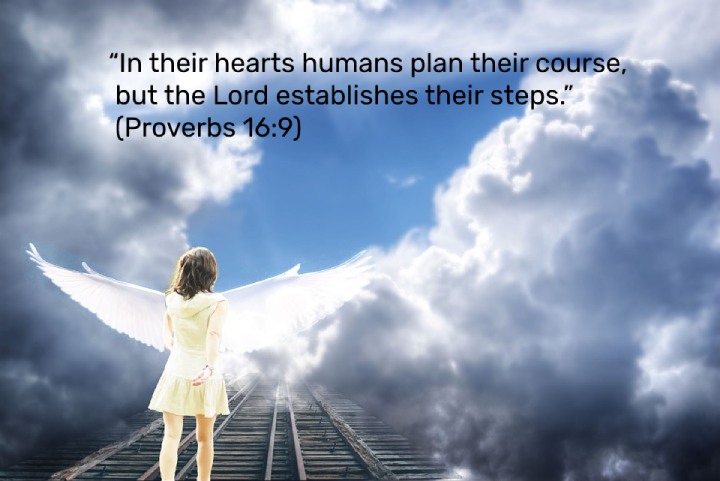 8. He Fulfills His Promises.
God is a promise keeper, so we can trust that He will make them come true. How can we know His promises? We simply have to read the Scriptures. If what we are longing for is according to His Word, have faith that He will fulfill it.
"Therefore say to them, 'This is what the Sovereign Lord says: None of my words will be delayed any longer; whatever I say will be fulfilled, declares the Sovereign Lord.'" (Ezekiel 12:28)
Faithful
9. He Can Be Trusted.
We can trust the Lord, and those who live to please Him will not be forsaken. We may not receive the answers to our prayers immediately, but we can trust that God's timing is always right. He will give us the desires of our hearts at His appointed time.
"Take delight in the Lord, and he will give you the desires of your heart. Commit your way to the Lord;  trust in him and he will do this:" (Psalm 37:4-5)
10. He Turns Things Around for the Good of Those Who Love Him.
Even if we experience a lot of trials, know that God will always turn the table around for His people. Someday, they will be grateful for the challenges they have experienced.
"And we know that in all things God works for the good of those who love him, who have been called according to his purpose." (Romans 8:28)
11. He is Compassionate.
God is merciful and kind. He sees the hard work and troubles of everyone. Therefore, trust that He will bless them with goodness. It may not happen soon, but rest assured that God's timing is perfect.
"The Lord is gracious and merciful; Slow to anger and great in lovingkindness. The Lord is good to all, And His mercies are over all His works." (Psalm 145: 8-9)
12. He Works in the Unseen.
Just because we do not immediately receive our prayers does not mean God is not working. He is doing something behind the scenes. We will soon understand the delays and detours if we just keep trusting Him.
"Jesus replied, 'You do not realize now what I am doing, but later you will understand.' " (John 13:7)
13. He Honors Those Who Do Good Things.
Have faith that God is a good reward-giver. He blesses the works of those faithful to Him—those who do good things for His glory. Therefore, believe that we will harvest the fruits of our labors at His perfect timing.
"Let us not become weary in doing good, for at the proper time we will reap a harvest if we do not give up." (Galatians 6:9)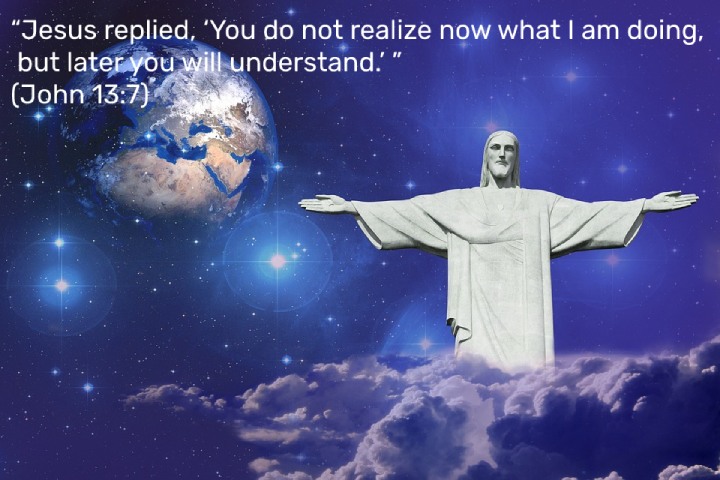 14. He is Good to Those Who Hope in Him.
Another reason we can say God's timing is perfect is His kindness to those who hope in Him. That is why we are encouraged to wait patiently, not just for salvation but including our plans.
"The Lord is good to those whose hope is in him, to the one who seeks him; it is good to wait quietly for the salvation of the Lord." (Lamentations 3:25-26)
Wait with Faith
May these reasons inspire us to trust God's ways and seek His will more. Once we understand how God works, we can be less anxious about our situations. Let us have faith that God's timing is always right.
Online courses recommended for you:
Books recommended for you:
* As an Amazon Associate I earn from qualifying purchases.
ALSO READ:
How to be Saved According to the Bible