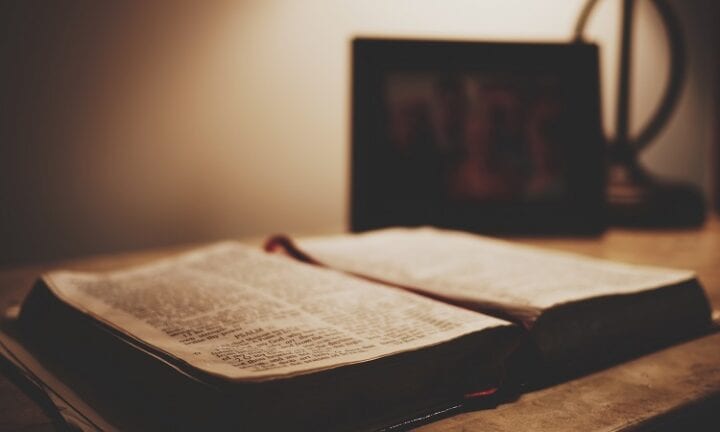 Home is where the heart is. It is more than a house, as it's where our family and loved ones are. Unlike a house which is built from bricks, steel, wood and other material things, home is built from love, care and other spiritual things.
A blissful home is every person's wish and prayer. Parents who are the head of the family always strive to make their home peaceful, joyful and prosperous. If you're still single and planning to build a home in the future, you would want to make sure that you future home will also be filled with prosperity and happiness.
Difference between blessing and grace
A blessing is different from a grace. A blessing is something you earned for doing what is right, while a grace is something you receive even if you don't deserve it. In other words, blessings are something you need to work for, while graces are given by God out of His mercy or due to your humility ("He mocks proud mockers but gives grace to the humble." – Proverbs 3:34).
How to bless your home
So how do we bless our home or future home? What do we do so that God will bless our house and the people who live in it?
I understand that we are living in a world where different cultures, religions and faith exist. We have different ways of blessing our homes, and we have to respect each other's belief. But if you want to know what the scriptures say about blessing our homes, this article will give you some biblical ideas and wisdom.
So how do you bless your home according to the Bible?
1. Be righteous.
"The LORD's curse is on the house of the wicked, but he blesses the home of the righteous." – Proverbs 3:33 (NIV)
Yes, righteousness is the key to bring God's blessings to your home. Righteousness is doing what is right and refraining from what is wrong. Other cultures and beliefs may have a different definition of what's right or wrong (which we have to respect), but in the Biblical sense, we have to understand that the righteousness the Bible is telling us is the same as God's righteousness.
In other words, to be righteous, you have to follow God's commands and instructions, which are actually tailored to give you great life on Earth. For example, the Lord wants you to have a healthy life and keep you away from poverty, that's why He doesn't want you to be a drunkard or a glutton ("Do not join those who drink too much wine or gorge themselves on meat, for drunkards and gluttons become poor, and drowsiness clothes them in rags." – Proverbs 23:20-21 NIV).
He also wants you to have a happy family, that's why He forbids adultery and disrespect of one's husband or wife ("However, each one of you also must love his wife as he loves himself, and the wife must respect her husband." – Ephesians 5:33 NIV).
God's many commandments can actually be summed up into two great commandments: love God and love other people as yourself.
"Jesus replied: " 'Love the Lord your God with all your heart and with all your soul and with all your mind.' This is the first and greatest commandment. And the second is like it: 'Love your neighbor as yourself.' All the Law and the Prophets hang on these two commandments." – Matthew 22:37-40 (NIV)
Therefore, if you want your home to be blessed by God, you have to maintain righteousness and act based on the commandments above.
2. Keep away from sins.
"Blessed is the one who does not walk in step with the wicked or stand in the way that sinners take or sit in the company of mockers." – Psalm 1:1 (NIV)
It is an act of hypocrisy for a person to say or claim that he loves God but still keeps on doing deeds that the Lord forbids. So to bless your house, home and family, avoid or stop doing the things that doesn't make Him happy. In other words, stop lying, stealing, looking down on the poor, adultery, drunkenness, gluttony, indolence, greed, wrath, and other wicked actions.
How can a home achieve peacefulness and happiness if its people don't stop from sinning?
3. Offer righteousness more than material gifts.
 "To do what is right and just is more acceptable to the Lord than sacrifice." – Proverbs 21:3 (NIV)
It's easy to get food, wine, flowers and other material things as a sacrifice or offering to the Lord, but transforming ourselves to become righteous is a lot harder. Apparently, God will be happier if we offer something that requires more efforts from us than something that requires less.
4. Pray with righteousness.
"Therefore confess your sins to each other and pray for each other so that you may be healed. The prayer of a righteous person is powerful and effective." – James 5:16 (NIV)
"The eyes of the Lord are on the righteous, and his ears are attentive to their cry." – Psalm 34:15 (NIV).
Praying to earn fame and get the attention of the people around us will not make us and our homes blessed. It's a form of hypocrisy that is not acceptable to God based on the Bible.
"And when you pray, do not be like the hypocrites, for they love to pray standing in the synagogues and on the street corners to be seen by men. I tell you the truth, they have received their reward in full. But when you pray, go into your room, close the door and pray to your Father, who is unseen. Then your Father, who sees what is done in secret, will reward you." – Matthew 6:5-6 (NIV)
To bless your home, pray not to impress people, but to impress God Himself. How can you encourage the Lord to listen to your prayers if you can't even listen to His instructions?
5. Continue to seek for righteousness.
"Blessed are those who hunger and thirst for righteousness, for they will be filled." – Matthew 5:6 (NIV)
"Whoever pursues righteousness and love finds life, prosperity and honor." – Proverbs 21:21 (NIV)
Righteousness is not easy to attain. We, humans, are susceptible to sinning. We have our natural weaknesses and shortcomings. However, if you make mistakes, don't be discouraged to try your best to continue seeking for righteousness. God understands that you may not be perfect. But if you patiently and continuously work yourself to be righteous, He will not let you down but fill you with the blessings you deserve.
Have a happy and blissful home
Having a home that is blessed is not an easy mission. But as we love our family and we want them to live a happy, peaceful, healthy and prosperous life, we have to always strive for righteousness according to the Bible. We should develop self-discipline to refrain from committing sins that will put our home in danger.
If you believe in the Holy Scriptures and you're still looking for the right husband or wife who will help you bring blessings from God for your future home and family, the following articles may help you:
Finally, always remember that based on the Bible, a blessing isn't something that we buy or we ask for. Blessings are things that we have to work for. They are God's rewards for us for doing the right things. Therefore, to always bless your home, be always righteous. Be a role model of righteousness among the people in your beloved home.
Be blessed.
Photo courtesy of Aaron Burden