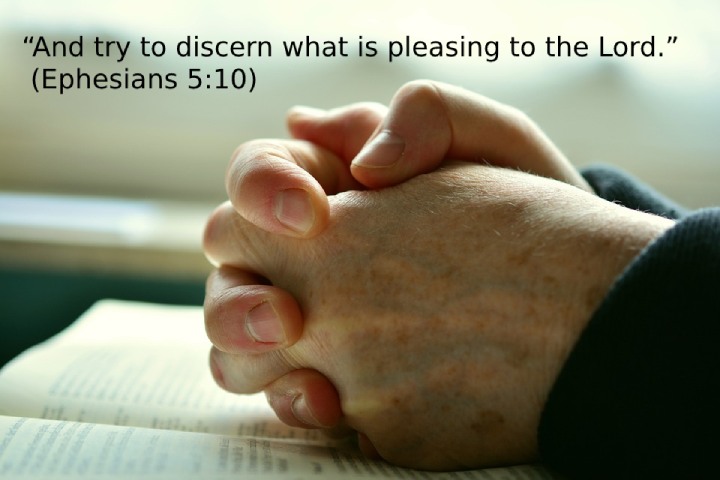 Enough asking about how we can get the Lord's blessings. If you have experienced answered prayers and miracles, you can testify that He is good and faithful. Now, it is time to ponder how we can live a life that blesses the Lord. If we want to show our gratitude, we better know how to please God according to the Bible.
Read the following ways on how we can achieve this:
Searching Him
1. Seek God's Kingdom and Righteousness First.
God honors those who seek His will above anything else. If you prioritize things with eternal value and strive to be righteous in everything, the Lord will really be pleased.
"But seek first his kingdom and his righteousness, and all these things will be given to you as well." (Matthew 6:33)
2. Draw Close to God.
The Lord is delighted whenever you draw close to Him and repent from your sins. He will surely be near you as well.
"Come near to God and he will come near to you. Wash your hands, you sinners, and purify your hearts, you double-minded." (James 4:8)
3. Seek God with All Your Heart.
Another way how to please God according to the Bible is by seeking Him with all your heart. Do this by praying for your presence earnestly, studying His Word, and fellowshipping with mature believers who can guide you.
"The lions may grow weak and hungry, but those who seek the LORD lack no good thing." (Psalm 34:10)
Living in Faith
4. Trust Christ as Your Savior.
God does not want anyone to perish. That is why He sent His only Son, Jesus Christ, to die on our behalf and pay the wages of our sins. If you believe in Christ as the Savior, you receive eternal life.
"For God so loved the world that he gave his one and only Son, that whoever believes in him shall not perish but have eternal life." (John 3:16)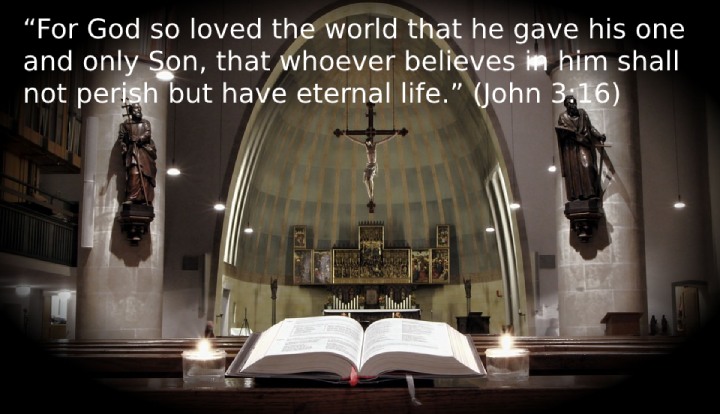 5. Have Faith in God's Existence and Power.
The Lord wants you to truly believe in Him. Whenever you pray, have faith that He hears you.
"And without faith it is impossible to please him, for whoever would draw near to God must believe that he exists and that he rewards those who seek him." (Hebrews 11:6)
6. Live According to the Spirit than the Flesh.
Instead of following your heart and giving in to your body's desires, you should choose to live in holiness—avoiding the temptations that lead you to sin. God is pleased when you choose to let the Holy Spirit change you.
"For those who live according to the flesh set their minds on the things of the flesh, but those who live according to the Spirit set their minds on the things of the Spirit." (Romans 8:5)
Aiming to Please Him than Other People
7. Seek God's Approval.
As a Christian who lives for Jesus, you should seek to please God than people. That means not thinking about what others say as long as you know you do what pleases the Lord.
"For am I now seeking the approval of man, or of God? Or am I trying to please man? If I were still trying to please man, I would not be a servant of Christ." (Galatians 1:10)
8. Try to Discern God's Will.
Since there are areas in life that are not directly mentioned in God's Word, you should carefully discern to understand His will.
"And try to discern what is pleasing to the Lord." (Ephesians 5:10)
9. Do the Will of God with All Your Heart.
And when following the Lord, make sure you do His will with sincerity, not just for the sake of showing off.
"Not by the way of eye-service, as people-pleasers, but as servants of Christ, doing the will of God from the heart." (Ephesians 6:6)
10. Do Not Conform to the World's Standards.
If you want to please God, you should have an eternal outlook on life. You can achieve this by renewing your mind and not conforming to the ways of the world.
"Do not conform to the pattern of this world, but be transformed by the renewing of your mind. Then you will be able to test and approve what God's will is—his good, pleasing and perfect will." (Romans 12:2)
11. Give Your Best in What You Do as an Act of Worship to God.
Whether at work, school, or just home doing house chores, make sure to work with excellence. This is an act of worship to God.
"Whatever you do, work heartily, as for the Lord and not for men." (Colossians 3:23)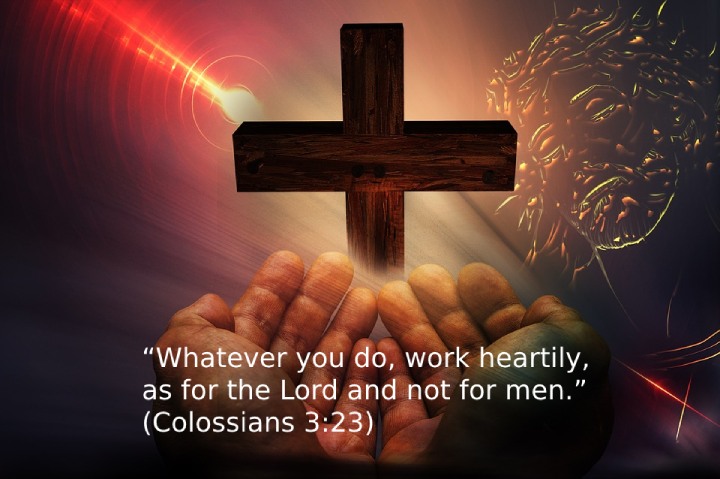 Striving to Live According to God's Standards
12. Live in Every Way that Glorifies God.
As a follower of Christ, you must do your best to live a life that glorifies God. You please Him by being fruitful in character, ministry, and everyday living. He is also pleased if you keep learning about Him and His will.
"So as to walk in a manner worthy of the Lord, fully pleasing to him, bearing fruit in every good work and increasing in the knowledge of God." (Colossians 1:10)
13. Obey Your Parents.
God wants you to honor your parents by obeying them in the Lord. He sent them to be your stewards on earth, especially when you were young. Their guidance is meant to help you grow into an upright person.
"Children, obey your parents in everything, for this pleases the Lord." (Colossians 3:20)
14. Do Good to Others and Sharing What You Have.
The Lord wants you to love others selflessly by treating others with kindness, helping them, and sharing what you have with the needy ones.
"Do not neglect to do good and to share what you have, for such sacrifices are pleasing to God." (Hebrews 13:16)
15. Keep Your Words and Thoughts Pure.
If you want to live a life that pleases God, start by disciplining your mind and tongue. Filter your mind to avoid sinful thoughts, and be careful with the words that come out of your mouth.
"Let the words of my mouth and the meditation of my heart be acceptable in your sight, O Lord, my rock and my redeemer." (Psalm 19:14)
16. Obey the Lord's Commandments.
The greatest form of love for God is obedience. As Jesus said, if you love Him, you should obey His commands.
"Whoever has my commandments and keeps them, he it is who loves me. And he who loves me will be loved by my Father, and I will love him and manifest myself to him." (John 14:21)
17. Show Compassion to the Needy.
Christ did not come to establish a specific denomination. His religion is love and compassion. That is why He encouraged His followers to care for the needy.
"Religion that is pure and undefiled before God, the Father, is this: to visit orphans and widows in their affliction, and to keep oneself unstained from the world." (James 1:27)
18. Apply God's Word in Life.
It is not enough that you read the Scriptures every day. God wants you to apply His Word in your daily life.
"But be doers of the word, and not hearers only, deceiving yourselves." (James 1:22)
A Daily Decision
If you want to know how to please God according to the Bible, make sure you have the equal desire to live it out too. You must decide to follow Christ every day and reflect His character. It is not easy to do, but with the help of the Holy Spirit, you will have the strength and wisdom to do God's will in everything.
Online courses recommended for you:
Books recommended for you:
* As an Amazon Associate I earn from qualifying purchases.
ALSO READ:
Bible Verses About Loving God (KJV)