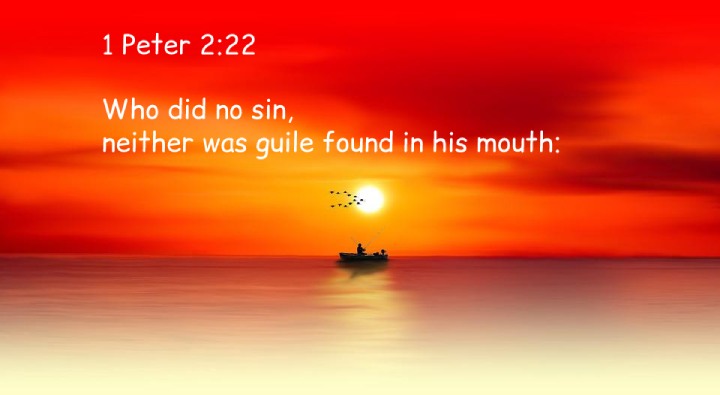 The Bible is clear that all humans are sinners. This is because we have all sinned against God and His laws. The penalty for sin is death, but God offers us forgiveness and eternal life through His Son, Jesus Christ.
The Bible  is full of stories about sinners who have turned away from God and are living in rebellion against him. But the Bible also has a lot to say about how God loves sinners and is willing to forgive them if they repent and turn back to him.
So what does the Bible say about sinners? First, the Bible says that all humans are sinners (Romans 3:23). This means that we all fall short of God's perfect standards and deserve his punishment. But the good news is that God is willing to forgive us if we turn from our sins and ask for his forgiveness (1 John 1:9).
The Bible also says that God loves sinners (Luke 15:7). This means that even though we are sinners, God still loves us and wants to have a relationship with us. He is willing to forgive us and give us new life if we turn to him.
As sinners, we are separated from God and His righteousness. We deserve His punishment, but He offers us mercy and grace instead. Through faith in Jesus Christ, our sins can be forgiven and we can be made right with God.
Do you realize that you are a sinner in need of forgiveness? Have you turned to Jesus Christ for salvation? If not, why not do so today? He is waiting to forgive you and give you eternal life. Won't you come to Him now?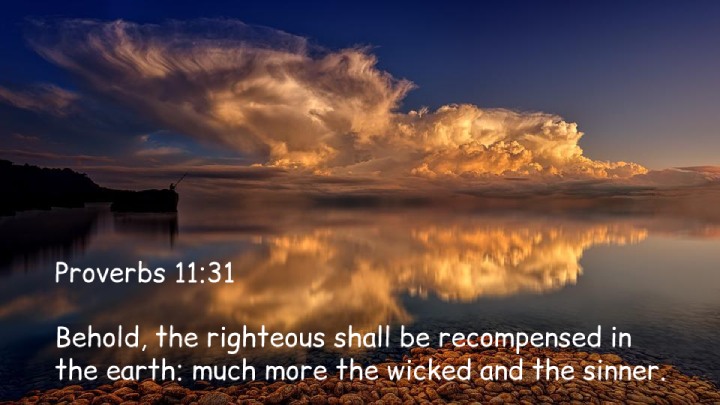 Bible Verses About Sinners
1. 2 Corinthians 5:21
For he hath made him to be sin for us, who knew no sin; that we might be made the righteousness of God in him.
2. 1 Peter 4:18
And if the righteous scarcely be saved, where shall the ungodly and the sinner appear?
3. Galatians 2:15
We who are Jews by nature, and not sinners of the Gentiles,
4. 2 Peter 3:7
But the heavens and the earth, which are now, by the same word are kept in store, reserved unto fire against the day of judgment and perdition of ungodly men.
5. Jeremiah 4:18
Thy way and thy doings have procured these things unto thee; this is thy wickedness, because it is bitter, because it reacheth unto thine heart.
6. Romans 5:12
Wherefore, as by one man sin entered into the world, and death by sin; and so death passed upon all men, for that all have sinned:
7. Isaiah 59:2
But your iniquities have separated between you and your God, and your sins have hid his face from you, that he will not hear.
8. 1 Peter 2:22
Who did no sin, neither was guile found in his mouth:
9. 1 Kings 8:30
And hearken thou to the supplication of thy servant, and of thy people Israel, when they shall pray toward this place: and hear thou in heaven thy dwelling place: and when thou hearest, forgive.
10. Isaiah 1:28
And the destruction of the transgressors and of the sinners shall be together, and they that forsake the LORD shall be consumed.
11. Hebrews 4:15
For we have not an high priest which cannot be touched with the feeling of our infirmities; but was in all points tempted like as we are, yet without sin.
12. Psalm 130:8
And he shall redeem Israel from all his iniquities.
13. Psalm 139:19
Surely thou wilt slay the wicked, O God: depart from me therefore, ye bloody men.
14. 1 John 1:9
If we confess our sins, he is faithful and just to forgive us our sins, and to cleanse us from all unrighteousness.
15. Isaiah 66:24
And they shall go forth, and look upon the carcases of the men that have transgressed against me: for their worm shall not die, neither shall their fire be quenched; and they shall be an abhorring unto all flesh.
16. 1 Kings 8:46
If they sin against thee, (for there is no man that sinneth not,) and thou be angry with them, and deliver them to the enemy, so that they carry them away captives unto the land of the enemy, far or near;
17. Hebrews 7:26
For such an high priest became us, who is holy, harmless, undefiled, separate from sinners, and made higher than the heavens;
18. Psalm 1:1
Blessed is the man that walketh not in the counsel of the ungodly, nor standeth in the way of sinners, nor sitteth in the seat of the scornful.
19. Proverbs 11:31
Behold, the righteous shall be recompensed in the earth: much more the wicked and the sinner.
20. Isaiah 33:14
The sinners in Zion are afraid; fearfulness hath surprised the hypocrites. Who among us shall dwell with the devouring fire? who among us shall dwell with everlasting burnings?
21. John 9:31
Now we know that God heareth not sinners: but if any man be a worshipper of God, and doeth his will, him he heareth.
22. Isaiah 1:15
And when ye spread forth your hands, I will hide mine eyes from you: yea, when ye make many prayers, I will not hear: your hands are full of blood.
23. Isaiah 13:9
Behold, the day of the LORD cometh, cruel both with wrath and fierce anger, to lay the land desolate: and he shall destroy the sinners thereof out of it.
24. Psalm 86:5
For thou, Lord, art good, and ready to forgive; and plenteous in mercy unto all them that call upon thee.
25. Luke 15:1
Then drew near unto him all the publicans and sinners for to hear him.
26. 1 Timothy 1:15
This is a faithful saying, and worthy of all acceptation, that Christ Jesus came into the world to save sinners; of whom I am chief.
27. Psalm 66:18
If I regard iniquity in my heart, the Lord will not hear me:
28. Galatians 3:22
But the scripture hath concluded all under sin, that the promise by faith of Jesus Christ might be given to them that believe.
29. Isaiah 53:9
And he made his grave with the wicked, and with the rich in his death; because he had done no violence, neither was any deceit in his mouth.
30. Luke 3:12
Then came also publicans to be baptized, and said unto him, Master, what shall we do?
31. Daniel 9:9
To the Lord our God belong mercies and forgivenesses, though we have rebelled against him;
32. 1 Thessalonians 4:5
Not in the lust of concupiscence, even as the Gentiles which know not God:
33. Romans 5:8
But God commendeth his love toward us, in that, while we were yet sinners, Christ died for us.
34. 1 John 3:5
And ye know that he was manifested to take away our sins; and in him is no sin.
35. 1 Samuel 15:18
And the LORD sent thee on a journey, and said, Go and utterly destroy the sinners the Amalekites, and fight against them until they be consumed.
36. Proverbs 15:29
The LORD is far from the wicked: but he heareth the prayer of the righteous.
37. Psalm 1:5
Therefore the ungodly shall not stand in the judgment, nor sinners in the congregation of the righteous.
38. Amos 9:10
All the sinners of my people shall die by the sword, which say, The evil shall not overtake nor prevent us.
39. Psalm 34:16
The face of the LORD is against them that do evil, to cut off the remembrance of them from the earth.
40. Romans 8:3
For what the law could not do, in that it was weak through the flesh, God sending his own Son in the likeness of sinful flesh, and for sin, condemned sin in the flesh:
41. Psalm 104:35
Let the sinners be consumed out of the earth, and let the wicked be no more. Bless thou the LORD, O my soul. Praise ye the LORD.
42. Luke 7:39
Now when the Pharisee which had bidden him saw it, he spake within himself, saying, This man, if he were a prophet, would have known who and what manner of woman this is that toucheth him: for she is a sinner.
43. Psalm 37:38
But the transgressors shall be destroyed together: the end of the wicked shall be cut off.
Online courses recommended for you:
ALSO READ: